Banana is one of my favourite fruits to use in baking. Not only it is naturally sweet, it also adds great moistness to any bake you add it to. And of course where would all the ripe bananas go if there was no banana bread. This whole wheat banana bread trumps all other recipes though. With a dash of honey and made with wheat, this banana bread is moist and delicious. Plus, I eat it guilt free.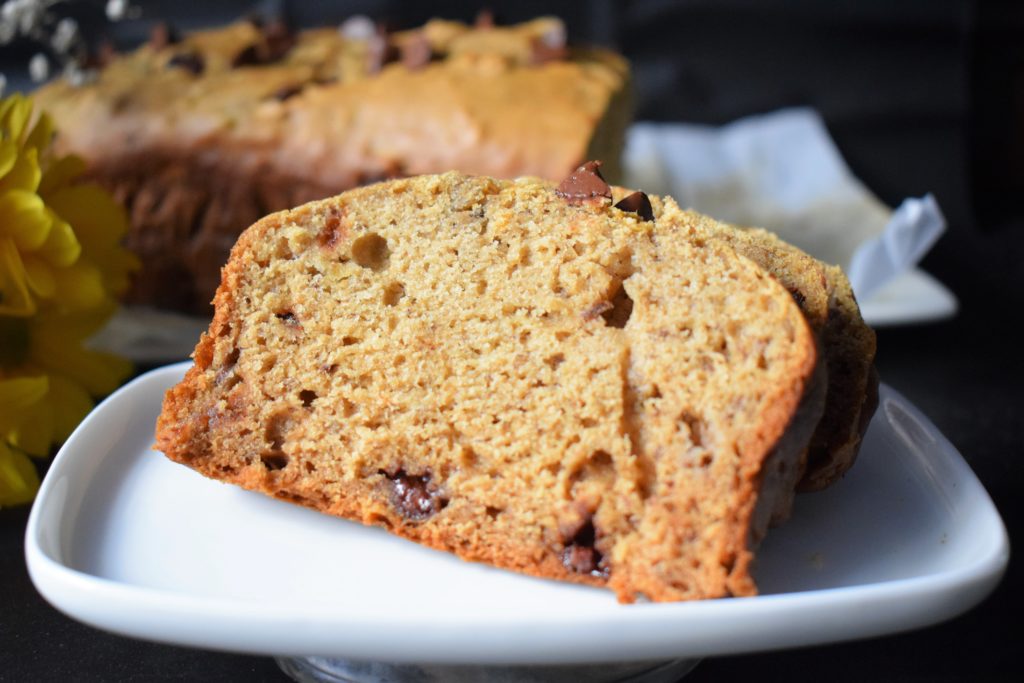 Baking with wheat flour
My tryst with baking with wheat flour began when I first started my weight loss journey. You can read all about it here. It's all about small but sustainable changes. It's been almost 4 years now and I've kept off most of the weight. Wheat flour for the win.
For those of you who need a bit of convincing that bakes with wheat flour can taste light and fluffy, try my recipe for Zucchini bread and Whole Wheat Carrot Cake to change your mind. They don't just taste great but they're even better than their all purpose flour counterparts.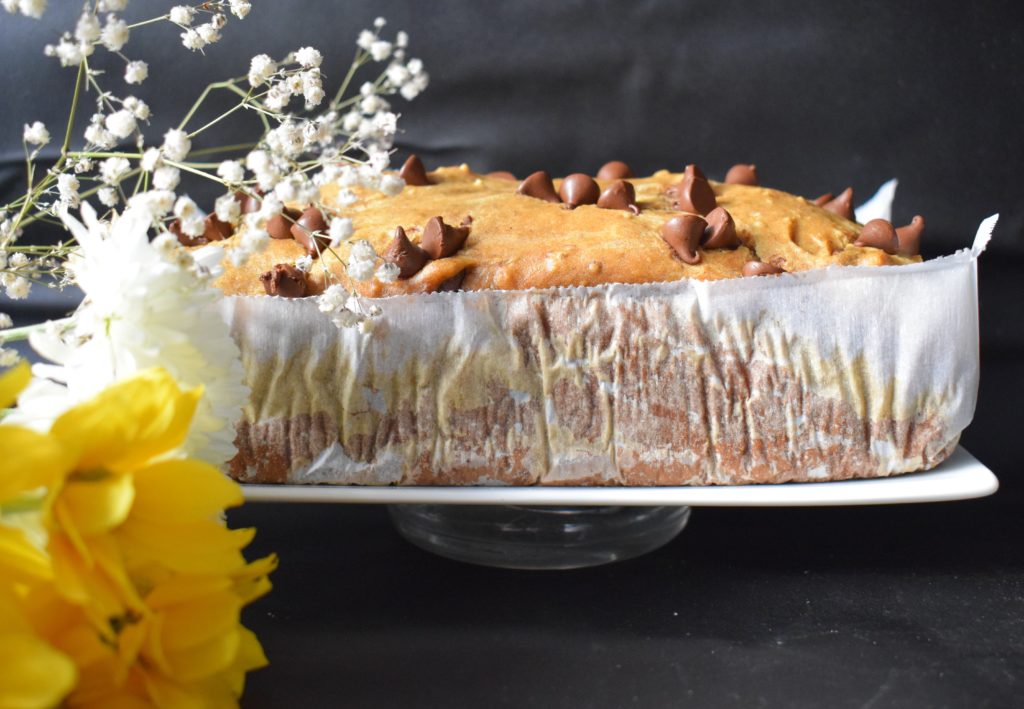 Baking with Bananas
You can leave it my blog to pop up a lot of recipes using bananas. But my favourites are these Banana Bars, which are insanely gooey and delicious, this banana peanut butter cake that puts together two of my favourites and this peanut butter banana pie which is awfully easy to assemble. But rest assured, any banana recipe you pick from this blog will be worth the effort and the calories. That good!!
Wheat Banana Bread
3 large bananas, the riper the better
1/3 cup oil
2 eggs
1/4 cup honey
1/4 cup milk
2 tsp vanilla
1 tsp baking soda
1 3/4 cup wheat flour
1/4 cup chocolate chips
Preheat the oven to a 180 C. Grease and line a loaf tin with baking paper. Let the paper overhang on the sides, this will make it easier to take the loaf out.
In a large bowl, mash the bananas, using a fork. Add the rest of the ingredients, except the chocolate chips.
Using an electric beater, mix the ingredients until you have a smooth batter. Mix half the chocolate chips in and spoon the batter into the prepared loaf tin
Sprinkle the rest of the chocolate chips on the batter. Bake in the preheated oven at 180 C for 40 minutes.
When the cake has baked, let it completely cool before you slice it.
Best served fresh. You can keep it refrigerated in an airtight container for up to 1 week.
Microwave the loaf for 10 seconds before serving.