First things first, these are unbelievably fudgy. I have been experimenting with gluten free and dairy free baking, and although I've had success, somewhere these treats feel different from their regular counterparts. But not these gluten and dairy free brownies. These are the real deal. Gooey, fudgy with perfectly familiar feelings of brownies. This might be the only brownie recipe I will need hereafter.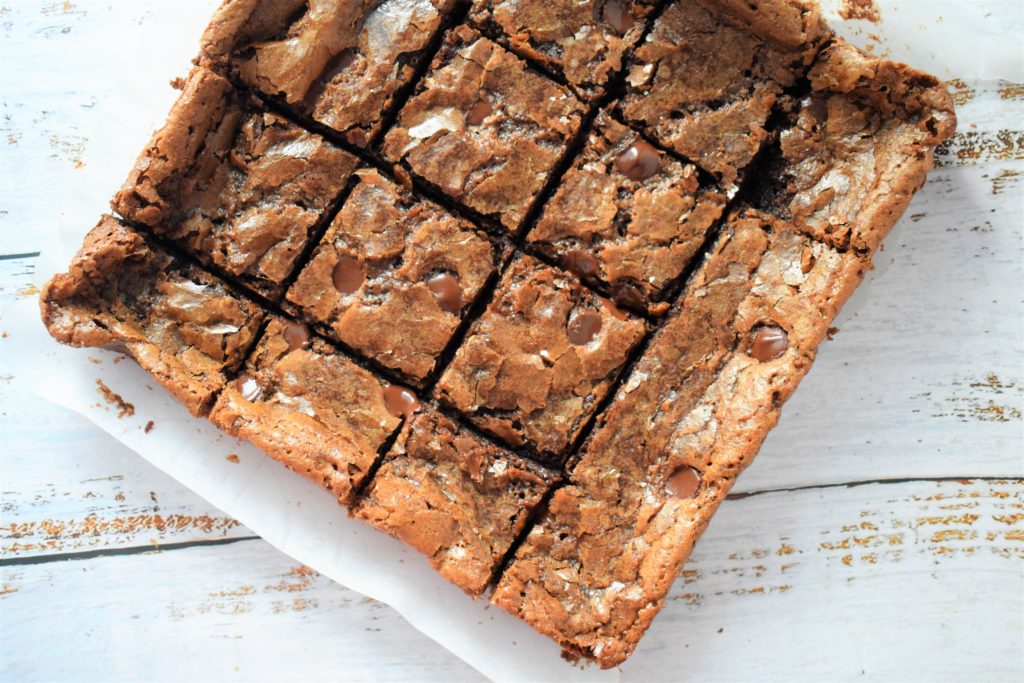 What about flour?
A popular choice for baking gluten free is using almond flour and this recipe is no different. Interestingly, this recipe also uses a tiny amount of rice flour. I'm guessing, this gives these brownies, that perfectly crinkled top that's quintessential to a good batch of brownies. The great thing about brownies is that they need just enough flour to hold them together, so even though, we're using almond flour, you need a very small quantity of it. Affordable! yesssss.
What about dairy and sugar?
Good things first. This recipe needs no milk or any milk substitute, so, no thank you almond milk. However, nothing can be perfect. This recipe does use sugar and it's what makes the brownies fudgy. I did think of using stevia but feared it would be a big compromise on the texture. Maybe, for next time.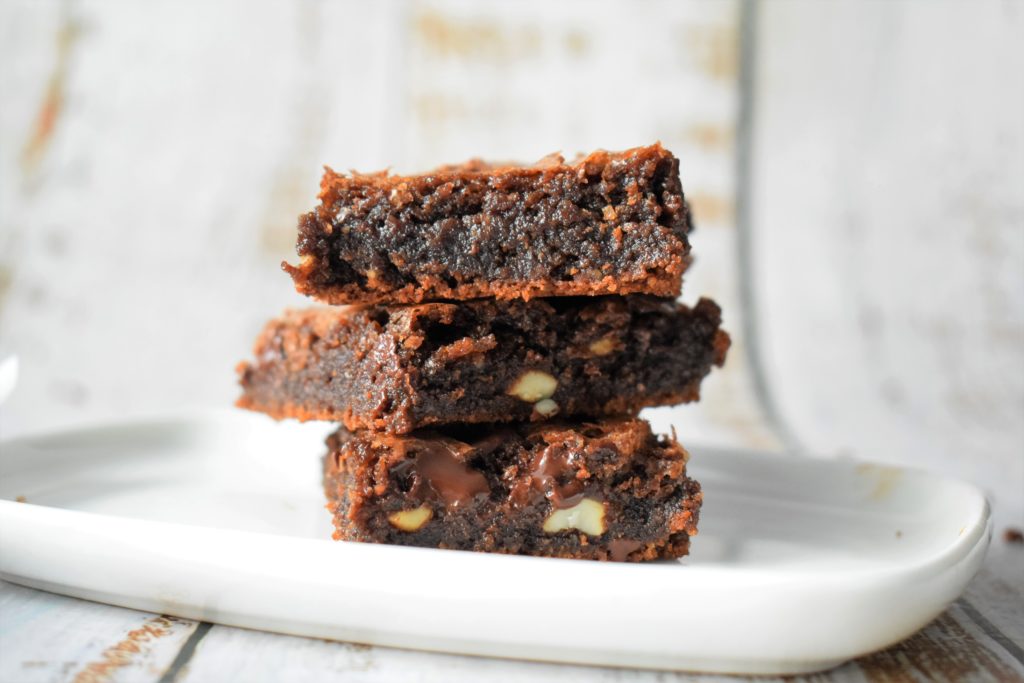 Gluten and Dairy Free Brownies
Adapted from Rachel Allen's Book "Cake"
Ingredients:
125 gms chocolate, roughly chopped
1 cup brown sugar
1/2 cup refined oil
1 tsp vanilla extract
2 eggs
1/2 cup almond flour
1 tbsp rice flour
1/2 tsp baking powder
1/4 cashewnuts, roughly chopped
Grease an 8 inch square tin with a dash of oil and line with baking paper. Let the baking paper overhang on the sides of the tin, this will make it easier to take the brownies out. Set the tin aside.
Preheat the oven to 180 C.
Put the chocolate in a heat proof bowl and melt over a saucepan of simmering water( double boil) or in the microwave in short intervals.
Let it cool down slightly. Add the brown sugar, oil and vanilla. Whisk gently.
Then add the eggs, one at a time, whisking until just incorporated. Next add the almond flour, rice flour, baking powder and cashewnuts. Mix well.
Scrape the batter into the prepared tin and bake in a preheated oven at 180 C for 45 minutes. The brownies will still be a bit wobbly when you take them out. That's the texture you are looking for.
Let them cool down completely before you cut them into squares, about 12 portions.