Om Ali or Umali as some call it is a traditional Egyptian dessert, made with crunchy bits of pastry, dry fruits and a milk mixture. I think of it as a sophisticated bread pudding. It's rich, festive and a sure crowd-pleaser.
I've tasted Om Ali only once before and it was years ago. But I enjoyed it so much that I never forgot about it. After finding a recipe in Nigella's book and watching many videos on YouTube, I put a couple of recipes together to make my very own Om Ali.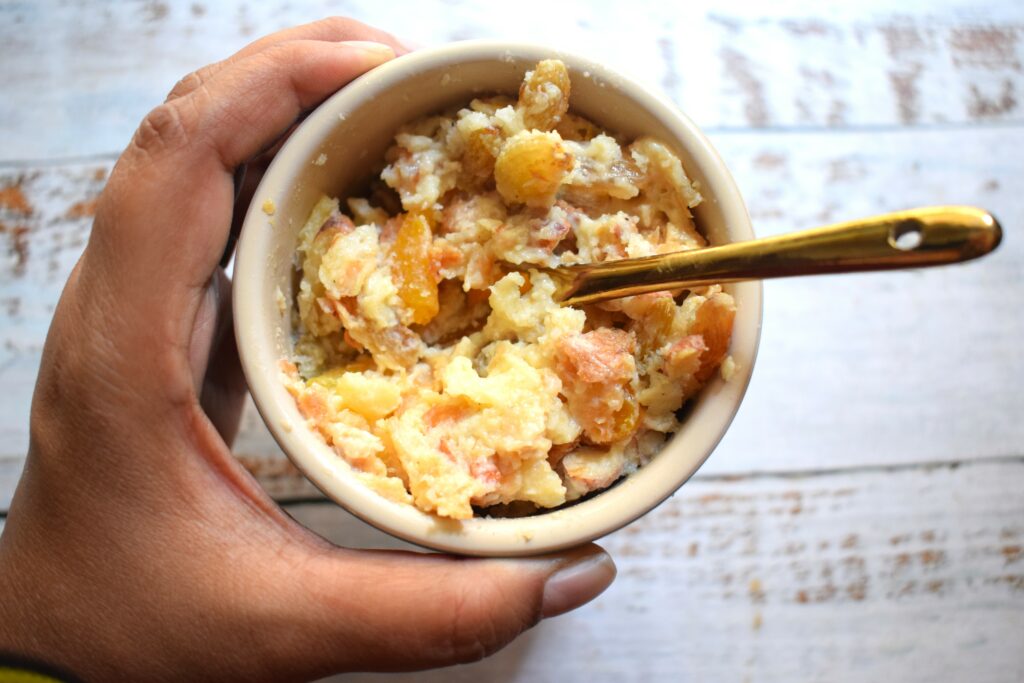 I will admit, that my version of the Om Ali might be far different from the authentic one, and there are many ways to make it too. As with all my recipes, I've simplified it to suit my baking style while trying to keep elements of the original.
How to make an Om Ali
To make an Om Ali, you need three main elements; some crunchy pastry, a mix of dry fruits and a milk mixture. I read that you get specific Om Ali dough for this dessert but some of the popular substitutes are puff pastry, filo pastry or croissants. I have to admit, it is easiest to make this dessert with croissants but if you're making my Baklava Cheesecake recipe from last week and have a lot of filo pastry leftovers, you can use those here.
Next, comes the milk mixture. A simplified version of making this is to use condensed milk, so it adds sweetness and makes a creamy mixture to soak the bread in. For the dry fruits, I've used a mix of pistachios, cashew nuts, almonds and raisins but you can also stick to using the same quantity of any of your favourites.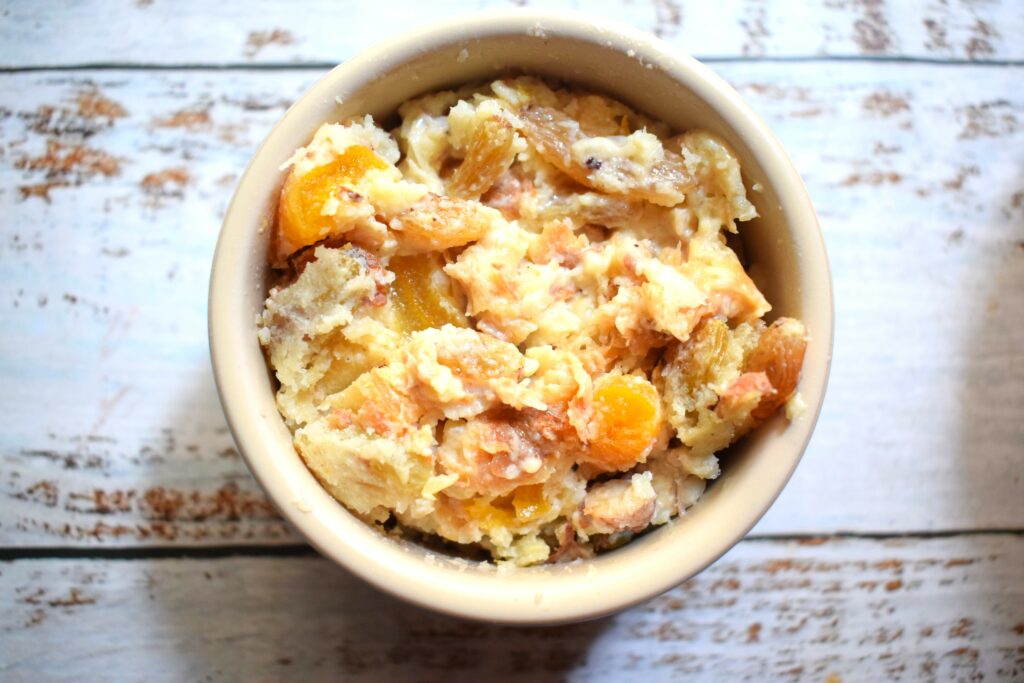 Othe puddings you may want to try
Sticky Date Pudding; is a classic that never goes out of style. Serve it with vanilla ice cream and you've made a crowd-pleaser
Sugar-Free Pudding; if you want the Christmas pudding but on budgeted time, sweetness and effort
Treacle pudding; for all the Christmas feels minus the work and time
If you're using Filo Pastry
In the recipe below, I've used croissants for the pastry but you can use filo pastry in place of the croissants. You'll only need to bake the filo pastry first, and then break it up into pieces and use it in place of the toasted croissants. Everything else in the recipe stays the same. If you're using filo pastry, in a baking tray, place a layer of a defrosted sheet/bits of filo pastry. Crumple the sheet a bit and then brush melted butter all over. Layer with another sheet of pastry, brush with melted butter and then repeat with the remaining filo pastry sheets. Bake in a preheated oven at 150 C for 20 minutes until the pastry is cooked and crisp. Once the pastry is cooked, break it up into bits and us in place of the croissants.
I call this Om Ali a sophisticated version of the simpler bread pudding. It is easy to put together and has all the charms of a festive show stopper.
Ingredients
2 large croissants or 200 gms filo pastry (See above)

100 gms apricots, roughly snipped

100 gms raisins

1/2 cup desiccated coconut

100 gms almonds, roughly chopped



For the milk mixture


200 ml cream

200 ml condensed milk

1 1/2 cups milk

1 tbsp vanilla

1 stick cinnamon

A pinch of nutmeg powder
Directions
Toast the croissants whole, on a hot pan for about 3 minutes on each side. Tear into bits. Set aside
In a separate bowl, mix the almonds, apricots, raisins and desiccated coconut. Set aside
In a saucepan, mix the cream, condensed milk, milk, vanilla, nutmeg and cinnamon. Mix on a low flame, stirring continuously for about 5 minutes. Turn off the heat. Discard the cinnamon once done.
In a baking dish, place a layer of toasted croissant bits. Sprinkle 1/3 of the dry fruit mixture and pour 1/3 of the milk mixture. Repeat this process two times, layering the croissants, and dry fruits and pouring the milk. If any of the bread hasn't soaked in the milk, press it down with a spoon to make sure it is covered in milk.
Leave to stand for 10 minutes while you preheat the oven to 240 C.
Bake the Om Ali in the preheated oven at 240 C for 10-15 minutes. Serve warm or cold