This is just the kind of dessert you need right now. Perfect for rainy weather and deeply comforting on gloomy days. This gorgeous sticky date pudding is barely any effort but big on results. If there's one classic dessert you need to add to your collection, it's got to be this.
The sticky date pudding is so easy to make. Adding dates to any cake, instantly makes the cake extra moist and almost sticky, exactly what makes this pudding a winner. And if that weren't enough, the caramel sauce just adds to the charm.
If you like baking with dates, be sure to check out my Carrot Cake recipe too.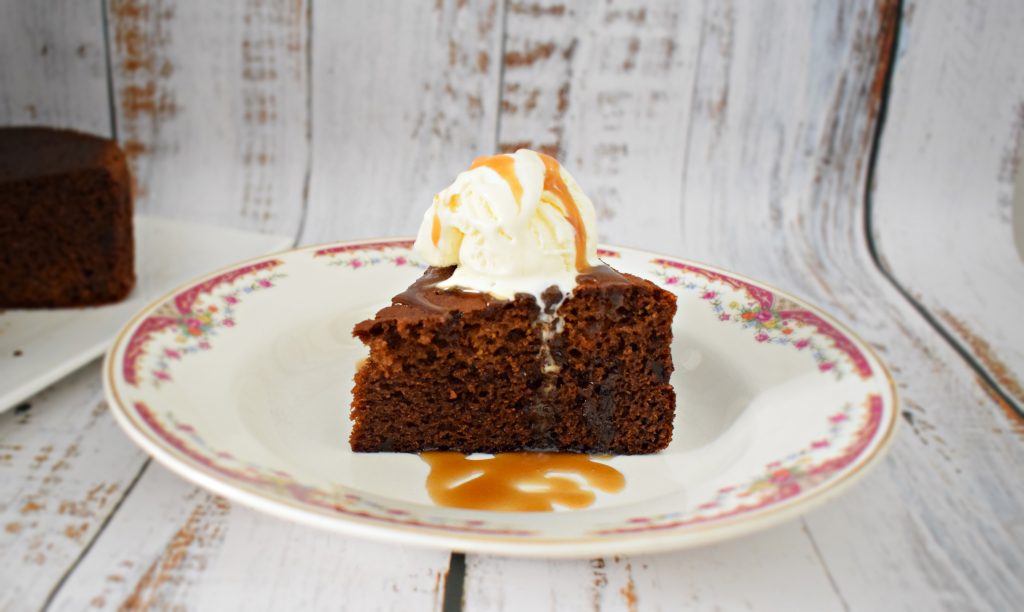 Warm sticky date pudding, with a generous dollop of thick caramel, served with a scoop of vanilla ice cream is my idea of heaven on a plate. The ice cream is totally optional, but you and I both know we want it on our plate.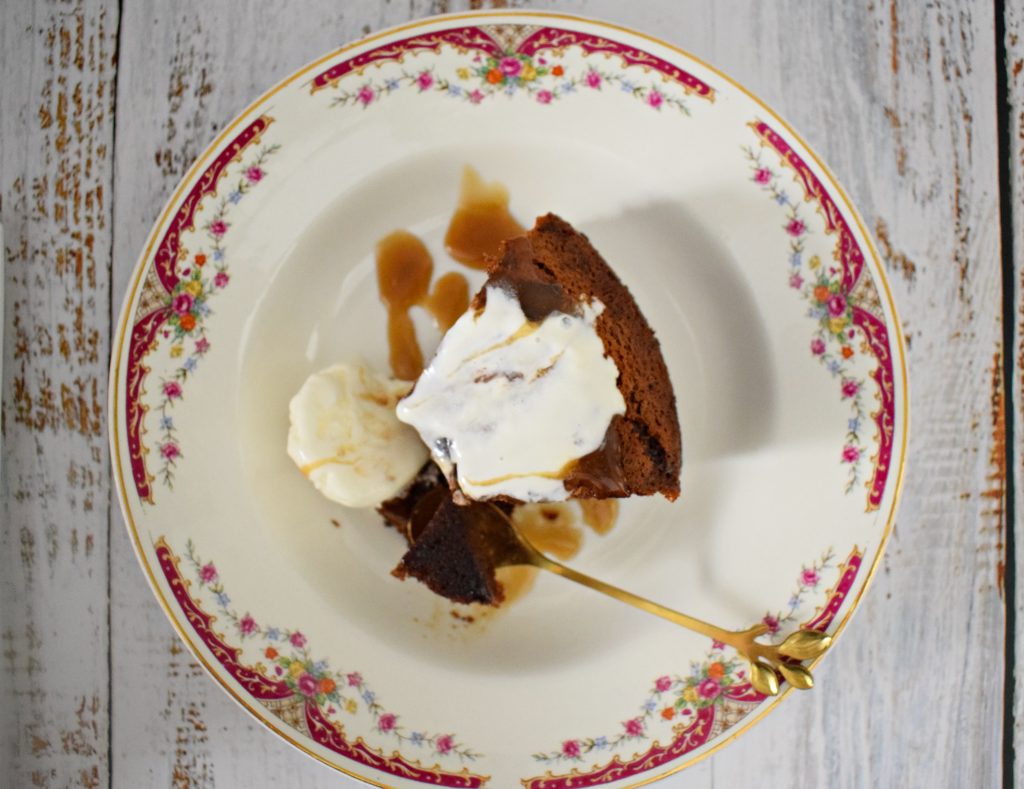 While I've made an insanely easy and delicious caramel sauce, if you don't find golden syrup that the recipe calls for, you can serve it with regular caramel sauce, although it's not hard to find golden syrup. It's available in most cake supply stores and I even found mine on Amazon. If you need a recipe for regular caramel sauce, I'm leaving a link to my favourite recipe for caramel sauce from Bigger Bolder Baking.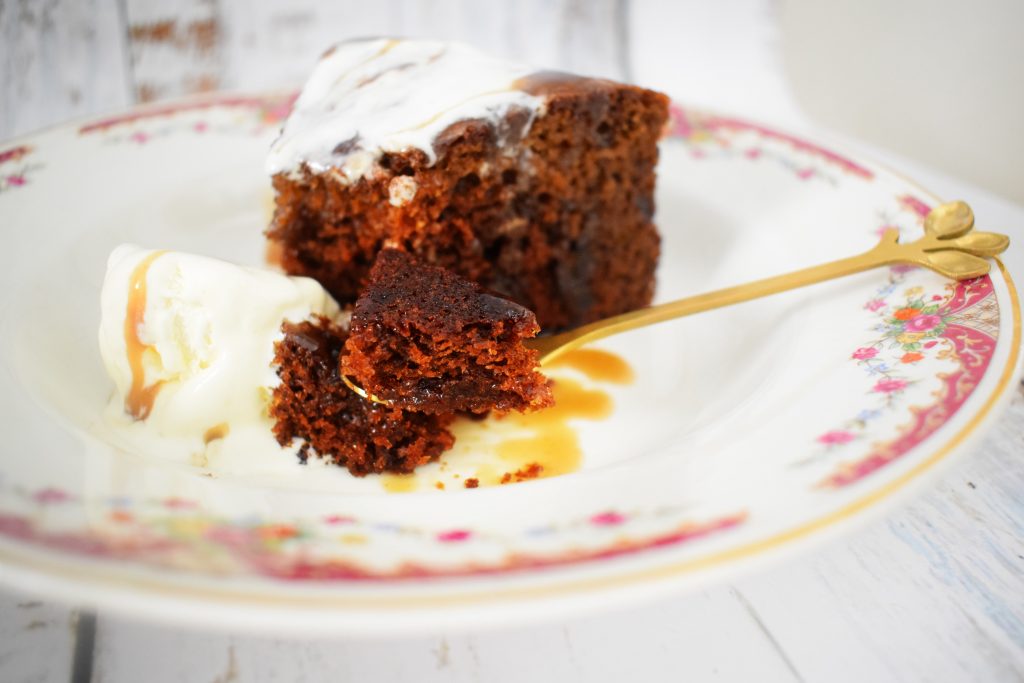 Follow me on Instagram for daily updates.
Here we go…
Sticky Date Pudding :
For the pudding:
250 gms seedless dates, chopped
300 ml water
1.5 tsp + 1/2 tsp baking soda
90 gms butter, softened
3/4 cup sugar
3 eggs
1 1/4 cup flour
1 tsp baking powder
For the caramel sauce
65 gms butter
1/2 brown sugar
1/4 cup golden syrup
1/3 cup cream
Start by preheating the oven to 180 C. Grease and line a 9 inch round cake tin with baking paper.
Chop the dates, put them in a saucepan with the water. Bring it to boil, then take off the heat, add the 1.5 tsp of baking soda. Leave aside to cool.
In a large bowl, beat the butter and sugar until the mixture is creamy.
Add the eggs to the mixture, one by one, beating only until each is incorporated.
Sift in the flour, baking powder and 1/2 tsp of baking soda. Add the cooled down date mixture, along with any of the remaining liquid in the saucepan. Mix well with a spatula.
Pour the batter into the prepared tin and bake for 50-60 minutes or until a skewer comes out clean.
If you find the top of the pudding browning too quickly when it bakes, loosely cover it with a foil.
Once the pudding has baked, let it cool down for 10 minutes, before turning it out onto a serving plate.
To make the caramel sauce, mix all the ingredients for the sauce in a saucepan and heat over a low flame until all the sugar dissolves. Let it simmer for 2 minutes or until the sauce thickens slightly.
To serve the pudding, brush the warm sauce all over the pudding and serve each slice with a scoop of vanilla ice cream and a dollop of extra sauce.