Carrot cake is a classic. Almost every baking book has a recipe for it and there are so many variations of it. All perfect in their own way. For starters, I've tried at least 5 variations of Carrot cake and I don't think I could pick a favourite. They are all so good.
As a child, I don't ever remember being excited about vegetables, but if mum threw them in a cake, I surely didn't mind eating a giant slice. This is me, even now. Vegetables in a cake make it healthy right. A favourite on the old blog was this recipe for carrot cake with cashews and raisins if you want to check it out.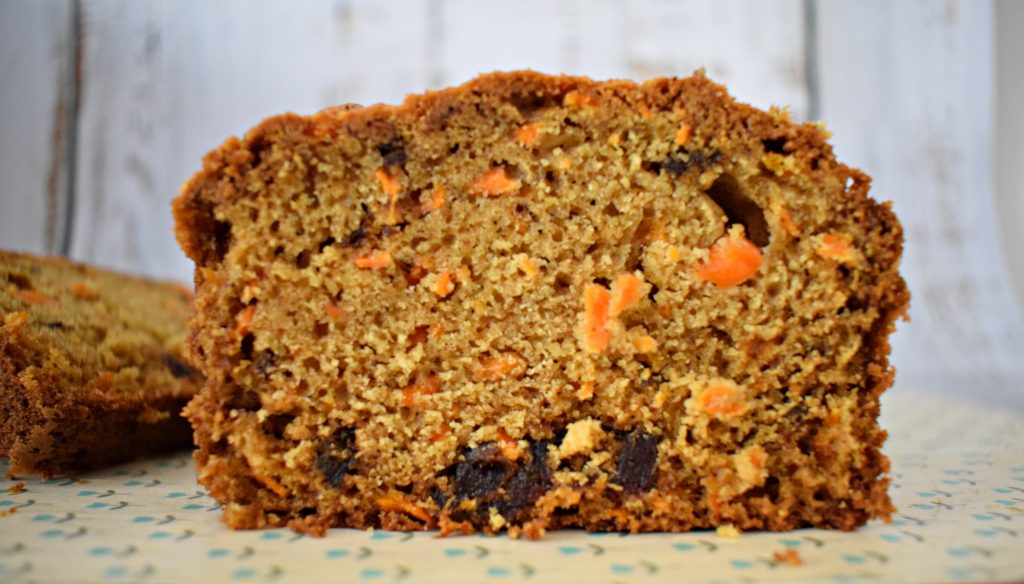 Carrot cake can be paired with a lot of spices and dry fruits. Cinnamon, apples, walnuts, dates, they all work great. Most carrot cakes using oil instead of butter, which means the batter comes together rather quickly and all you'll need is a whisk and a bowl. Whoever said no to that?
I've paired this carrot cake with dates and it worked out beautifully. Apart from keeping the cake moist, the dates also add a bit of sweetness to the cake. The only effort this cake needs is grating those two cups of carrot and finely chopping the dates. Leave everything else to a 3-year-old to do. I did.
Also, did anyone try making those peanut butter biscuits I posted last week? My boys want me to make another batch of them this week. And since they were pretty simple to make, I just might. Follow me on Instagram for daily updates from my kitchen.
Carrot Cake:
Adapted from Bigger Bolder Baking By Gemma Stafford
1/2 cup brown sugar
3/4 cup oil
2 eggs
1 1/4 cups flour
1 tsp cinnamon
1 tsp baking soda
1 tsp baking powder
2 cups grated carrot
1 cup finely chopped dates.
Preheat the oven to 180 C. Grease and line a medium-sized loaf tin with butter and baking paper.
In a large bowl, measure the oil and the brown sugar.
Using a whisk, beat the two ingredients together until the mixture is creamy.
To this add the eggs, one at a time. Whisk well in between.
Hold a sieve over the bowl and sift in the flour, baking soda, baking powder and cinnamon.
Using a spatula, fold the flour gently into the batter.
Tip in the carrots and the finely chopped dates. Mix well.
Pour the batter into the prepared mould and bake for about 50 -55 minutes or until a toothpick inserted into the centre of the cake comes out clean.
Allow the cake to cool completely before slicing it.