Peanut butter cookies are universally loved. Just try saying no, you'll see. On its own, peanut butter is irresistible and anything you can make using it usually has the same effect. What's not to love about peanut butter cookies.
These peanut butter cookies have a nice crisp exterior and are light, buttery and soft inside. They are also almost melty with just the amount of resistance. So good.
Although these cookies are great without any additions if you'd like to add in some chocolate, throw in some chocolate chips. Peanut butter and chocolate are a match made in paradise. Whoever said to adding chocolate to anything?
It's fairly simple to make this dough and it comes together rather quickly. You can also roll out the dough immediately and it doesn't need extra time in the refrigerator. So win win.
If you'd like to try more cookies, be sure to check out my recipe for Brookies. Want to try eggless peanut butter cookies? Then head here.
Make sure to follow me on Instagram to see daily updates from my baking kitchen.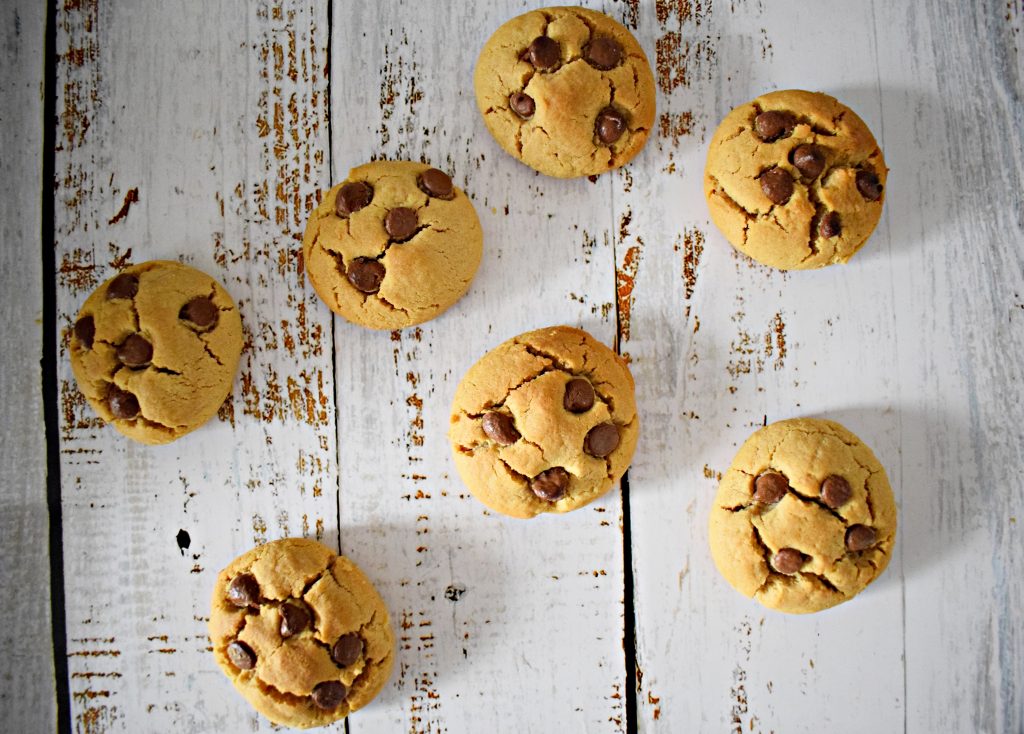 A few helpful tips about making these Peanut butter cookies:
This cookie dough will look soft when it's ready, but you'll be able to roll it out using your hands without the dough sticking to your hands.
When the cookies have baked, they will still be soft. Do not attempt to remove them as they will break and crumble when they are soft.
Slowly shift them out of the baking tray by holding the ends of the baking sheet and place the sheet on a firm surface to cool.
The cookies will firm up as they cool and that's when they are ready to be eaten.
Peanut Butter Cookies
1 stick/ 113 gms/ 1/2 cup butter, softened
1/2 cup brown sugar
1 egg
1 tbsp vanilla essence
1 1/2 cups flour
1/2 tsp baking powder
1/2 tsp baking soda
1 cup peanut butter
1/4 cup chocolate chips (optional)
Begin by preheating the oven to a 170 C.
Line a baking tray with baking paper. Keep aside.
In a large bowl, mix the butter and the sugar. Using a wooden spoon or an electric cake beater, cream the two until the mixture is pale and fluffy.
Add the egg and the vanilla. Incorporate into the butter mixture.
Hold a sieve over the bowl and add the flour, baking soda and baking powder. Sift these ingredients in.
With the beater on low speed, incorporate the flour mixture.
Add the peanut butter and mix until just combined.
Using a tablespoon to measure, take about 1.5 tablespoons of dough at a time and roll into a ball. Flatten the ball into a rough circle and place on the baking sheet.
Space the cookies about an inch and a half apart on the tray.
If you're using the chocolate chips, press in 4 -5 chips into each cookie.
Bake in the preheated oven for 12- 14 minutes.
The cookies will be soft when you take them out of the oven and firm up as they cool. (See helpful tips above)
Let them cool completely before you move them.
Repeat the process with the remaining dough.