In my continuing quest to try Christmas recipes from around the world, I made these Kiffles, which are Hungarian Christmas Cookies. These biscuits are made from a buttery cream cheese dough and a fruity filling of apricot jam. You can use other fruity or nutty fillings are well, like walnuts, cherry, almonds etc.
Making the Kiffles Pastry
This pastry effectively needs just 3 ingredients (I'm not counting the pinch of salt); butter, cream cheese and flour. To start with, you need to make sure, the butter and cream cheese are at room temperature. This makes it easy to whip them together and incorporate the flour.
Once you add the flour to the butter-cream cheese mix, it will first resemble crumbs, Don't worry, you are right on track. You simply need to clump the crumbs together to bring the pastry together. The pastry will need some resting time in the fridge before you roll it out to bake with the apricot filling.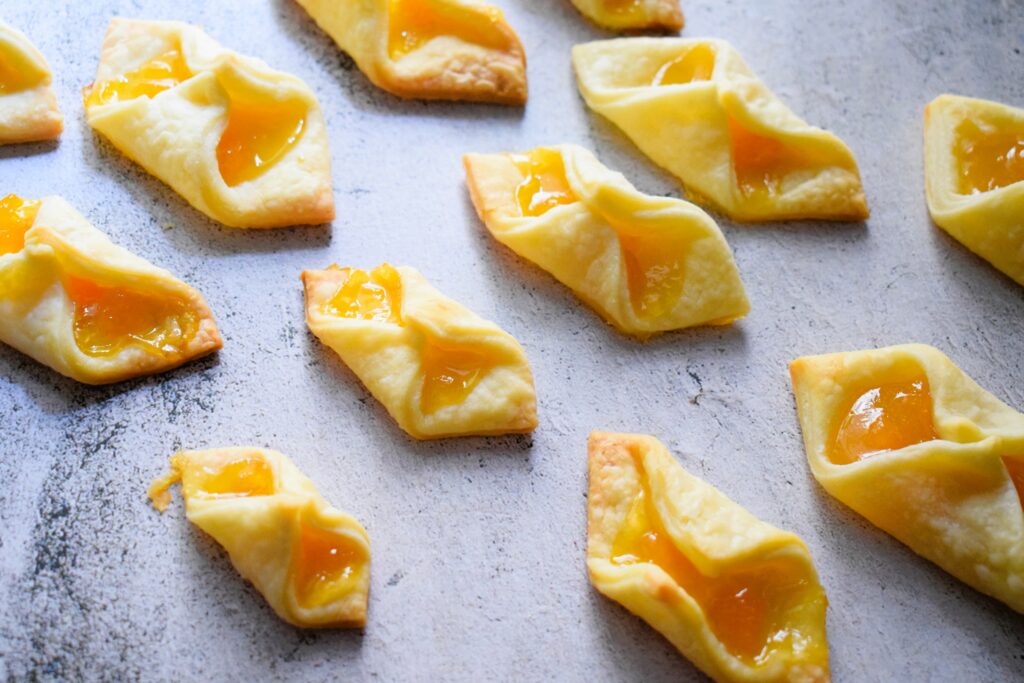 Working with the Kiffles Pastry
As daunting as it seems to work with pastry dough, this Kiffles pastry dough is quite fuss-free. It's not sticky and you can roll it out easily on a surface well dusted with flour. Once you have rolled out the pastry, cut into smaller squares, move them to the baking tray, spoon the filling, shape them and bake them for about 20 minutes. You can simply gather any remaining scraps of pastry and immediately roll it out again.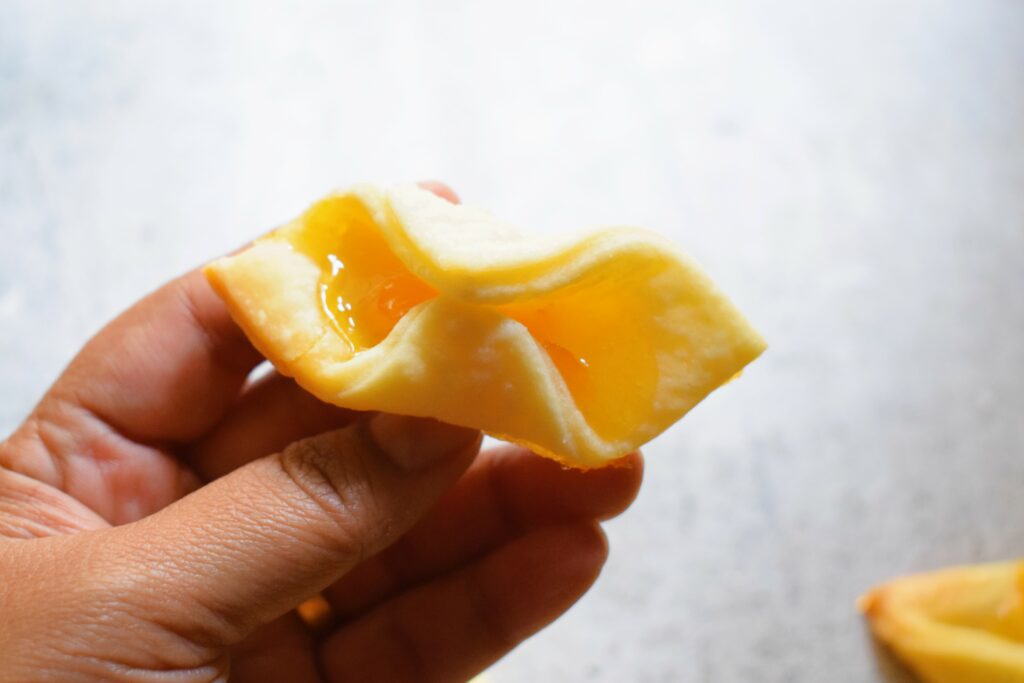 Christmas Fruit Cake; is just a classic you need in the season
Panforte; is a traditional chewy Italian Christmas goody. It looks all fancy and is so easy to make
Mekitsi and Lefse are Christmas recipes from Europe. You can find the videos and recipes on my Instagram account
These Kiffles are made with a buttery cream cheese pastry and apricot filling and they just melt in your mouth at first bite.
Ingredients
225 gms butter at room temperature

225 cream cheese at room temperature

2 1/4 cups flour

1/2 tsp salt

300 gms apricot jam
Directions
In a mixing bowl, beat the butter and cream cheese with an electric beater until just combined
Add the salt and flour. Combine on low speed. The mixture will first resemble crumbs and then partially come together.
At this point, divide the mix into four portions, even if the dough isn't fully combined. Put each portion on a sheet of cling film and just clump together with your hands to roughly shape into a square
Wrap each portion in cling film and allow the dough to rest in the fridge for about 2 hours
When the dough has rested sufficiently, preheat the oven to 190 C. Take out one portion at a time and roll it into a rectangle of medium thickness, on a work counter, dusted well with flour
Using a pastry cutter or knife, cut into small squares, roughly around 2 inches and place on a lined baking tray
Put a tsp of jam on each square and bring the diagonal ends of the square together and pinch them to stick
Bake the Kiffles in a preheated oven at 180 C for 16-18 minutes. Continue rolling and filling out the rest of the pastry and baking till all portions of dough have been used.