Following up my shortcrust pastry recipe with this Peanut Butter Banana Pie recipe. It's a bit embarrassing how easy this pie is to make, it doesn't even have a proper recipe. This left me wondering if it deserved a separate blog, but one look at that peanut butter banana pie, you know it deserves everything.
This peanut butter banana pie has 5 layers of goodness. 5 layers can seem a lot but just hear me out, you'll realise that each layer is easy and simple to put together.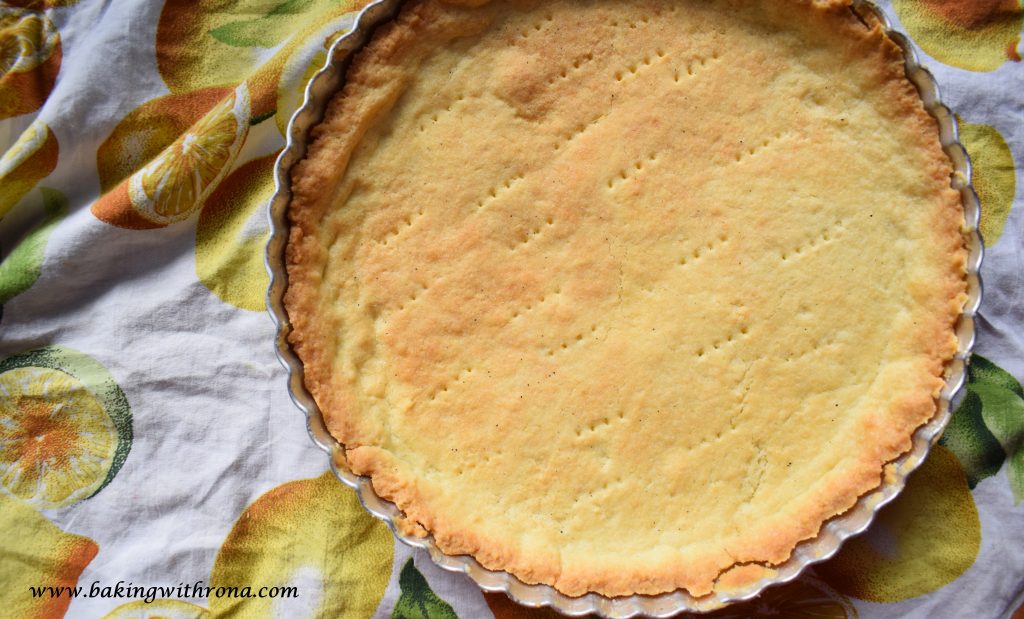 1: The shortcrust pastry. This is the only layer that requires any effort. If you look at the recipe I posted last week, you will find all the tips and tricks to magically minimalise the effort this crust needs.
2: Peanut butter chocolate ganache, like this pie, could get any better. This is literally just putting peanut butter and chocolate together.
3: Bananas. Peel em, slice em, place them. Done.
4: Custard and yes I use the ready to make custard powder. It tastes so good when put together with everything else. Another favourite recipe in which I like using this custard is for the Boston Cream Pie I make
5: Whipped Cream. I use non-dairy whipping cream because it is so much easier to handle, but you use double cream/full-fat milk cream too. Just whip the cream with 2 tbsps of sugar, till it forms soft peaks.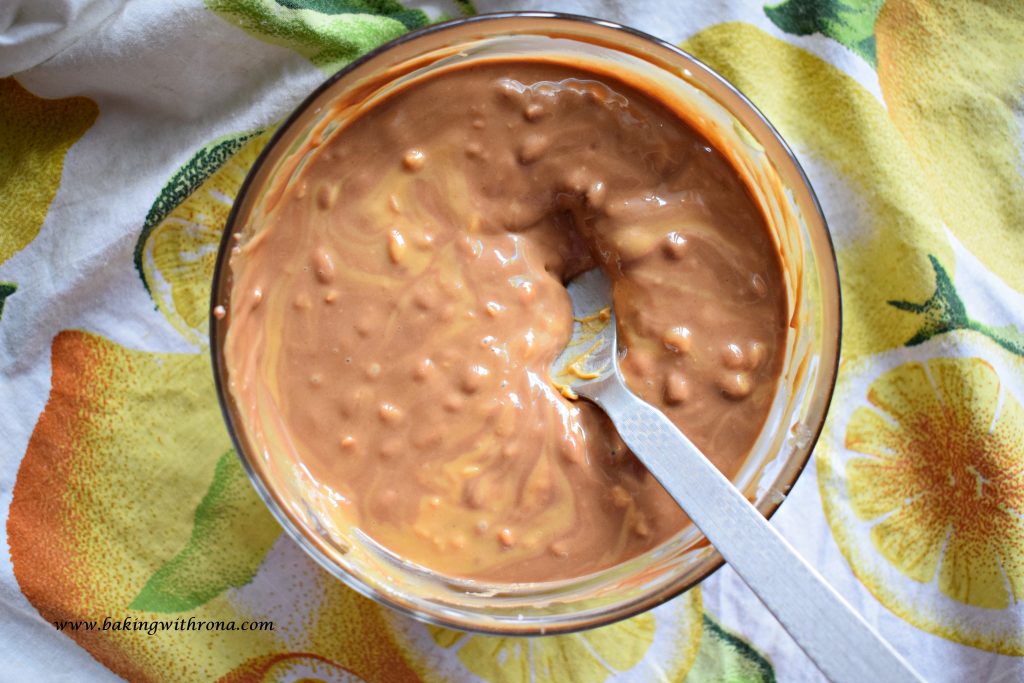 If you love making desserts with bananas you will absolutely adore this recipe on my old blog, mostly for how ridiculously simple it is to put together. Another favourite of mine is this old fashioned banana butterscotch pudding. Heaven on a plate!!! If you love using bananas in baking as much as I do, just put bananas in the search column on my old blog and you'll have plenty of recipes to choose from.
Keeping this post short, (reminds me, good things indeed come in small packages) but don't let that make you think for a second that this pie is anything short of a show stopper. You're gonna love this one!!!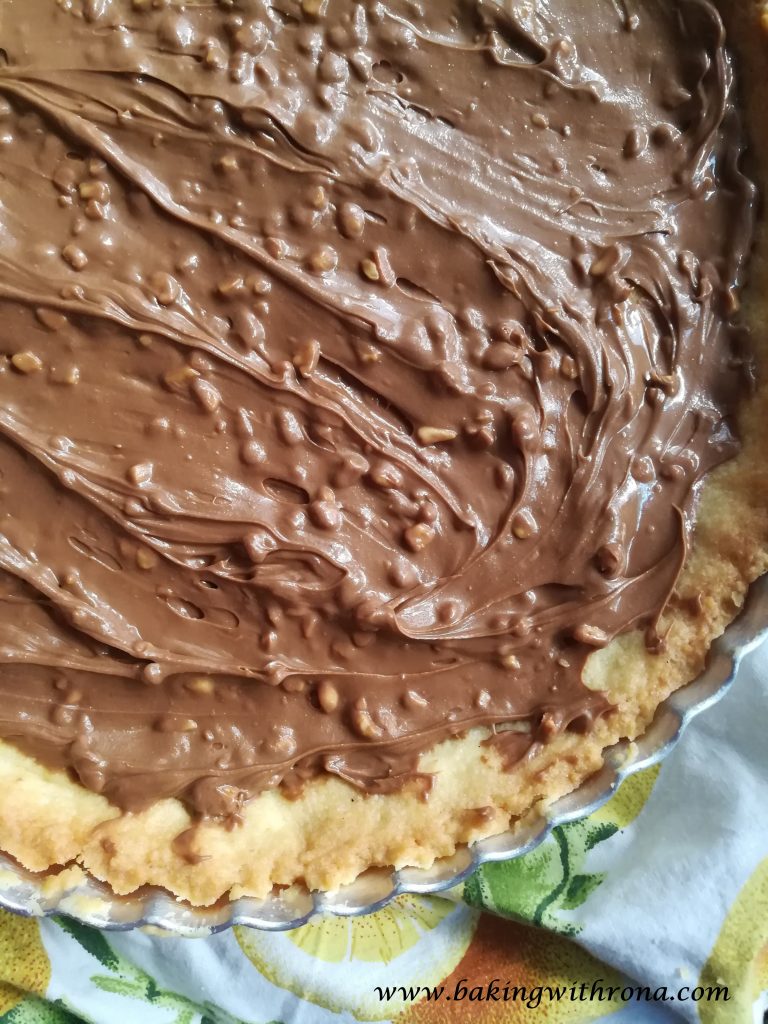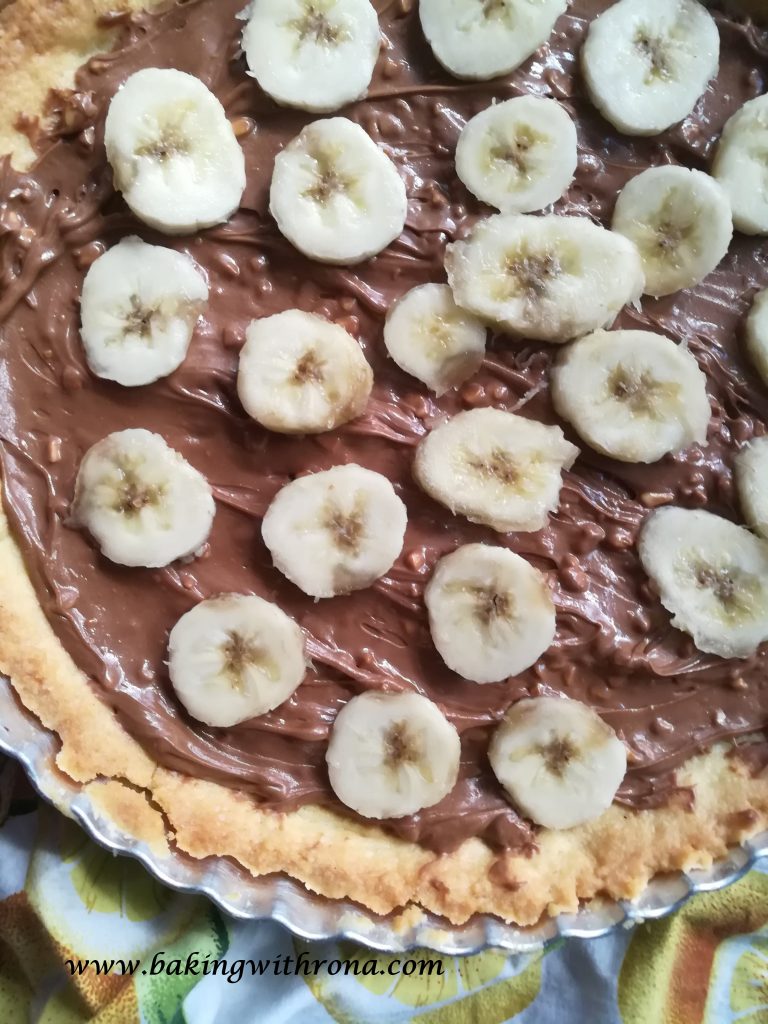 Peanut Butter Banana Pie:
Ingredients :
1 sweet shortcrust pastry base, baked blind. You will find the recipe here.
50 g chocolate roughly chopped
125 g peanut butter, crunchy or creamy
3 ripe Bananas, peeled and sliced
1 cup whipped cream
For the custard:
1/2 ltr milk
Custard powder ( I've used Weikfield)
Sugar
Method:
Once you have the shortcrust base baked and ready, let it cool completely
To make the peanut butter chocolate layer, mix the chocolate and peanut butter together in a microwave-safe bowl. Melt it in the microwave in 15 seconds spurts, till it the chocolate is all melted. Stir till blended. Keep aside.
Make the custard, following the instructions on the packet. Let the custard cool completely.
To assemble the pie :
Once the shortcrust pastry has baked and cooled, spread the peanut butter chocolate mixture over the base of the pie
Next go in the sliced bananas in a layer
Then, spread the custard over the bananas
Top the pie with whipped cream.
You can garnish the pie with chocoalte.