In my continuing hunt for school friendly snacks, I decided to give these Oat Bars a go. Filled with oats and dry fruits, they seemed pretty kid friendly while also serving as an occasional treat. If you saw my story on Instagram, earlier this week, where I shared the making of these crunchies, you will know that these are a bit crumbly to cut into but in every other way they are perfect and delicious in every bite. They keep well for over a week, so you can stock up for a rainy day.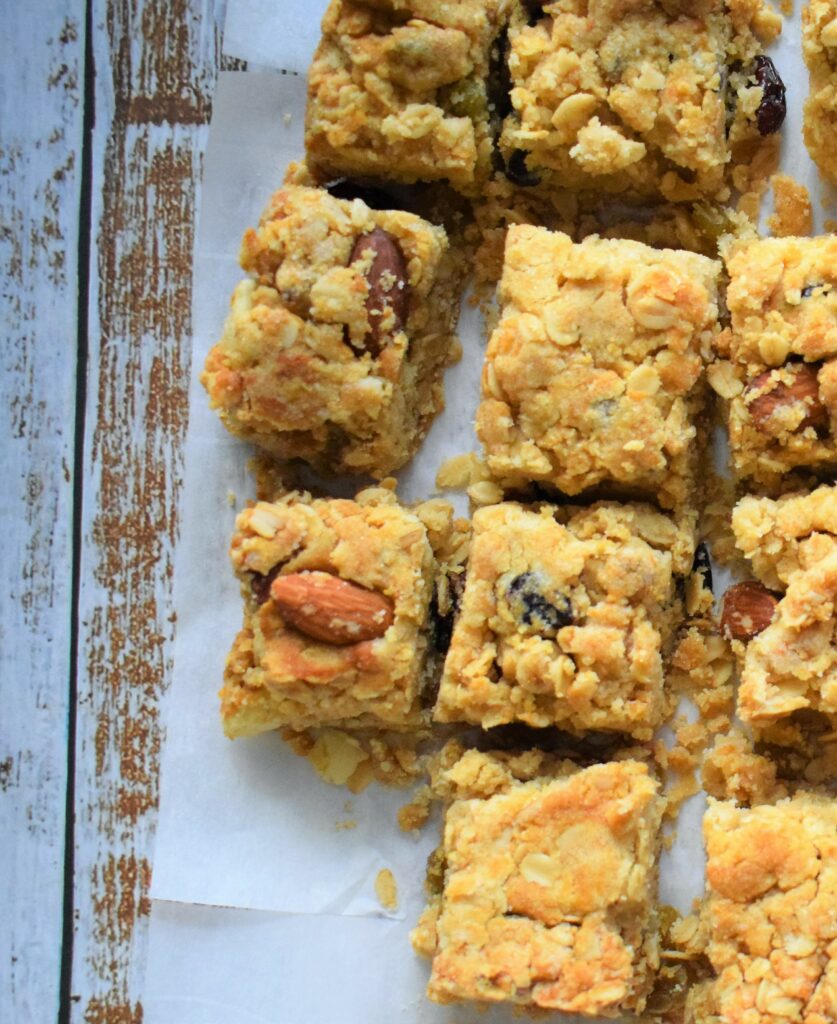 Baking With Oats
I love the idea and result of baking with Oats. Apart from feeling like you might have converted your treat into something healthy, oats are great to use in baking. They are a household staple, they give your bakes a crunch and are good for you most of all. In most of my recipes that call for oats, I use rolled oats, although you can also use instant oats in some of them. My favourite recipes using oats include this Spiced Oatmeal Cake, these Granola Cookies and of course this crowd pleaser of a bake; Breakfast bars, easily the most delicious thing to have for brekkie.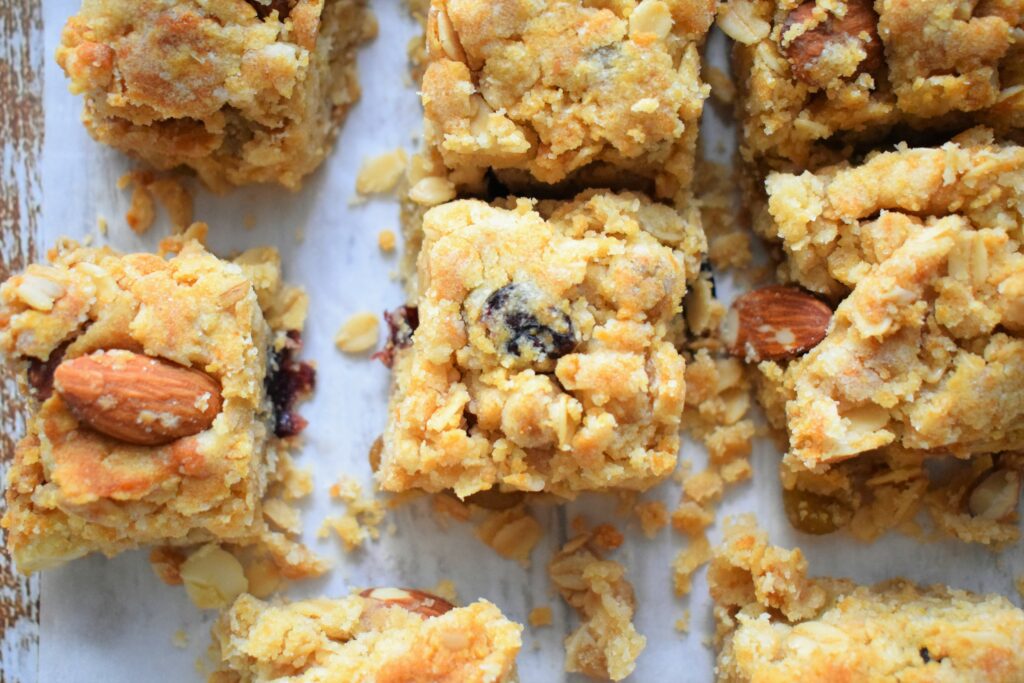 Rolled Oats
I have recently shifted to mostly using rolled oats, for baking and also breakfast or smoothies. They might take slightly longer to cook than instant oats but are whole and filled with nutrition. While there are many brands that sell rolled oats, my favourite is the box from True Elements. They are made from whole grains, are high in fibre and protien and very reasonably priced. In our home, we easily go through a bottle in a week or two.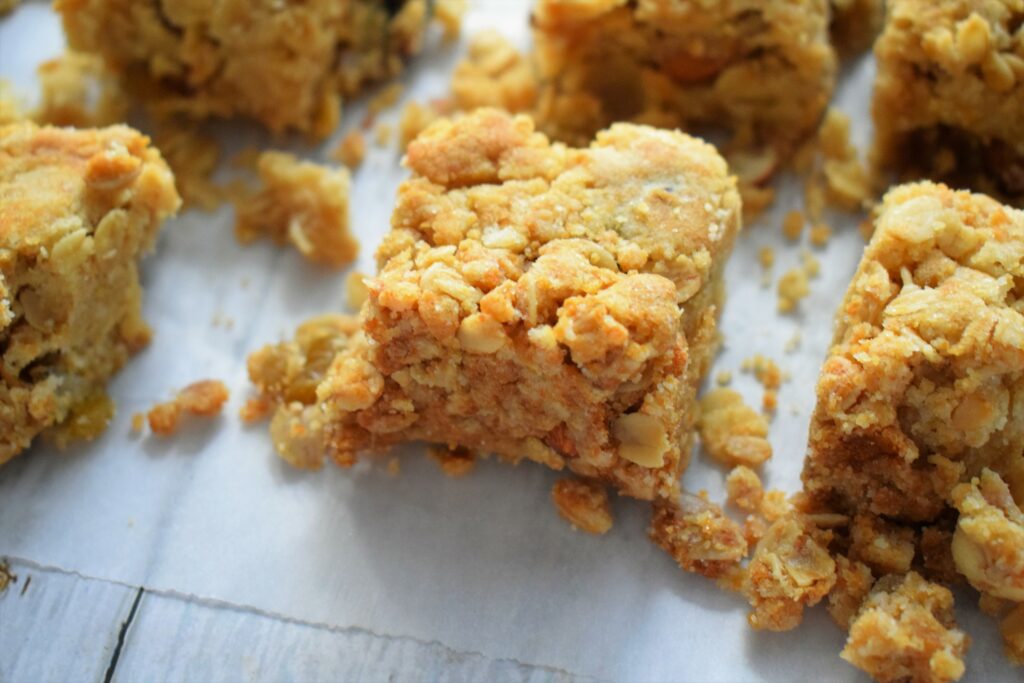 Oat Bars
Ingredients:
1 3/4 cup flour
3/4 cup rolled oats
3/4 cup sugar
1/4 cup dried cranberries
1/4 cup raisins
1/4 cup almonds
1/4 cup cashewnuts
225 gms/1 cup/2 sticks butter
2 tbsp golden syrup
1 tsp baking soda.
Preheat the oven to 150 C. Grease and line a brownie pan or a baking tray with butter paper. Set aside
In a bowl, mix the flour, sugar and rolled oats. Add the cranberries, raisins, almonds and cashew nuts. Mix everything together using a spatula.
Put the butter and golden syrup in a saucepan and melt on a low flame. When all the butter has melted, add the baking soda. When the mixture froths up, take it off the pan and add to the oats mix. Mix well using a spatula or wooden sppon.
Tip the mixture into the prepared pan and flatten using the spatula or your fingertips. Make sure not to push down the mix too much. Bake in the preheated oven at 150 C for 30 mins or until the top is deep golden.
Allow the bake to cool for 10 mins, then cut into bars. Put the cut bars, back on a baking tray and put back in the still warm oven(that's switched off) for 2 hours. The bars will turn crunchy and firm as they cool down.