These granola cookies are my favourite kind so far. Full of crunch and so easy to make. If you've followed my blog for a bit, you'll see I don't have too many recipes for cookies here, that's coz I've had limited luck making them. But this recipe changes all that. This might just become my go to cookie recipe from here on. I love that they have a great deal of goodness in them, with oats, muesli and nuts and also make a great option for my kids' snack box. Of course, the boys absolutely love these cookies.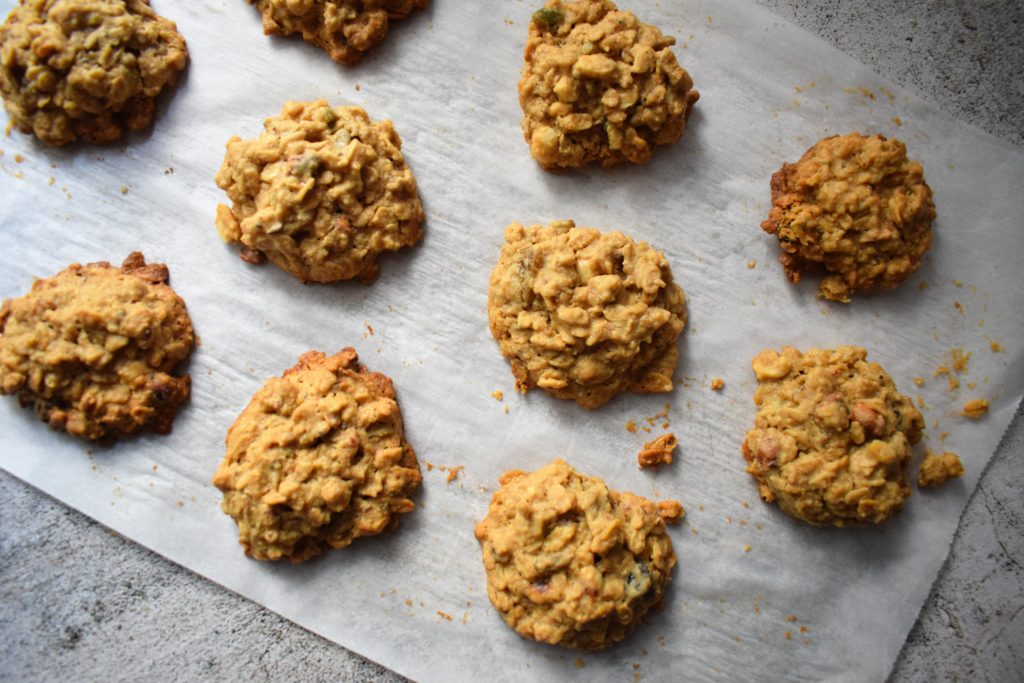 Making these Granola Cookies
The recipe couldn't be any simpler. You literally just mix all the ingredients to make the dough, drop spoonsful on a cookie sheet and bake them. No rolling, cutting, shaping or any of that fuss.
The recipe uses regular cookie ingredients of butter, vanilla and sugar. To make a healthier version, I've used oat flour, which you can make by just powdering the oats you have at home. And to make them so delicious, we throw in some peanut butter, muesli, raisins, peanuts and seeds for extra crunch. You can also use chopped almonds or walnuts in place of the peanuts and seeds. I prefer using unsweetened smooth peanut butter, so these cookies have just the right amount of sweetness. You can also use crunchy peanut butter if that's what you have on hand. Could this recipe BE any more accommodating?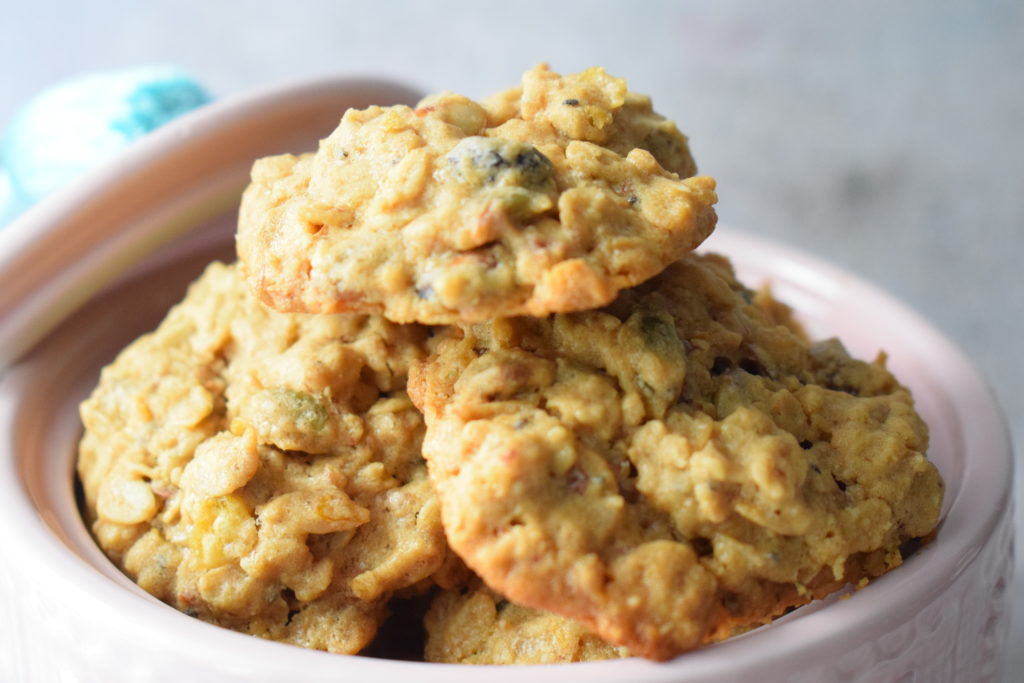 If you like baking with peanut butter, these peanut butter cookies are also a great option.
Granola Cookies
1/2 cup butter, softened
1/3 cup brown sugar
1/3 cup peanut butter
1 egg
1 tsp vanilla
1/2 cup oats, powdered
1/2 tsp baking powder
2 cups muesli
1/2 cup roasted peanuts and seeds
a handful of raisins
Preheat the oven to a 180 C and line a baking tin with baking paper
In a large bowl, cream the butter, sugar and peanut butter using an electric beater
Add the egg and beat until incorporated
Toss in the vanilla, oat flour and baking powder. Beat until just combined
Add the muesli, peanuts, seeds and raisins and mix using a spatula or wooden spoon.
Using an ice cream scoop or two tablespoons, drop tablespoonfuls of the cookie dough on to the prepared baking sheet, leaving enough space in between each for the cookie to spread. Do not flatten or try to mould the dough on the sheet, they'll flatten and spread a bit as they bake.
Bake for 15 minutes until they colour lightly. You might need to bake the cookies in two batches, depending on the size of your oven.
Allow the cookies to cool and firm up once they're out of the oven. Store in an airtight container.