These breakfast bars are full of crunch, flavour and all things good. Made with dry fruits, roasted seeds, oats, muesli and a good mix of butter, I'd like to think they are packed with nutrition too. I mean, have a look at the ingredients. What do you think?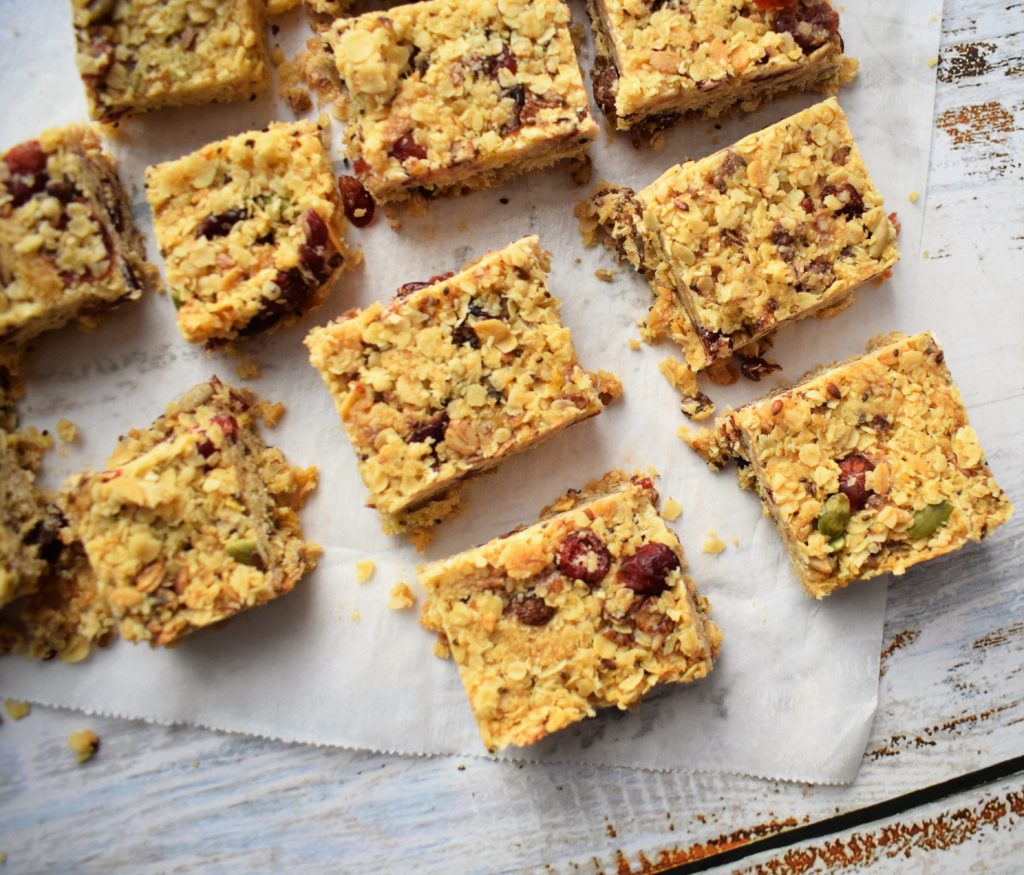 These breakfast bars are super easy to make as you just need to toss all the ingredients together and bake in a tray. This is exactly what I love about tray bakes, no mess, no fuss just a whole of tossing and baking. These breakfast bars also make a great option for your kid's snack box. Now that we're back to school, I'm trying to make a list of interesting snacks to pack for the boys. Of course, with bars like these, I'd make a batch in advance, refrigerate and send them out over a week or two. I also love these Banana Bars I posted earlier.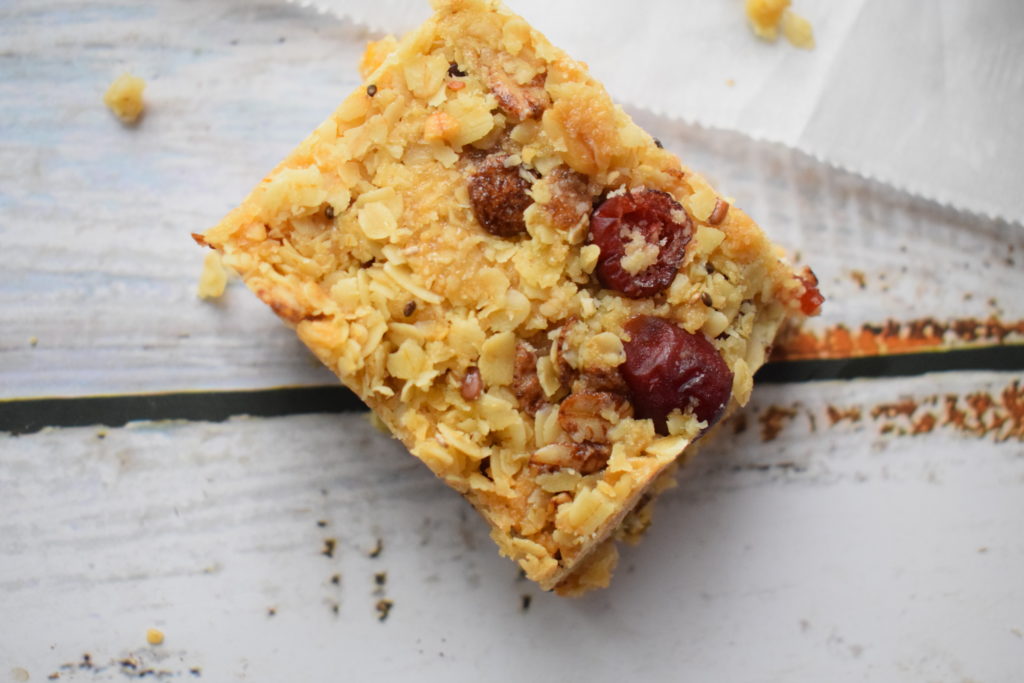 Options For Fillers
Apart from the butter, sugar and honey which make the base of the bars, you can play around with the rest of the ingredients that go in. I've used instant oats, desiccated coconut, muesli and dried cranberry. You can use rolled oats in place of instant oats, cornflakes in place of muesli, almonds and dried apricots in place of cranberry. You can also add a cup of dried mix fruit to the mixture or a handful of chocolate chips or toasted seeds. Use what you like. This recipe is quite accommodating that way and you can make it work with some mix and match of ingredients.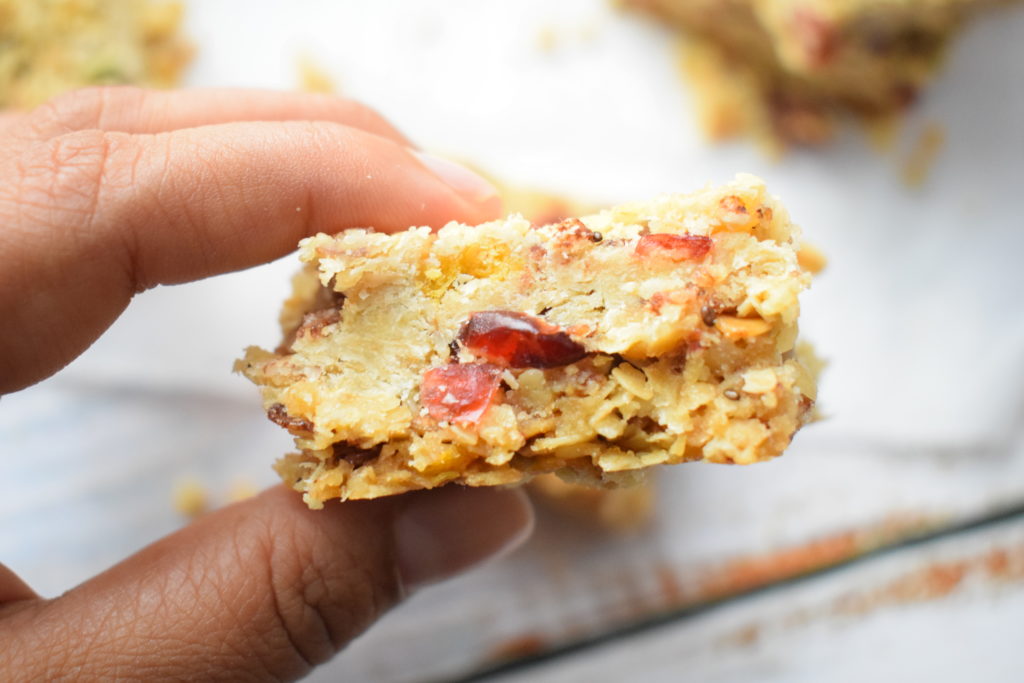 Ingredients for the Breakfast Bars
1 cup sugar
250 gms butter
2 tbsp honey
3/4 cup desiccated coconut
2 1/2 cups oats
1 cup muesli
2 tbsp toasted seeds
1 cup dried cranberry.
To start with, preheat the oven to 160 C and grease and line a shallow in, with baking paper. Wide, shallow, rectangular or square tins are great for tray bakes. Ensure the baking paper overhangs the sides of the tin, so you can use it as handles to take the bake out later.
Place the butter, sugar and honey in a saucepan and melt over a slow flame. Stir continuously until all the sugar has melted and then take off the heat.
In a separate bowl, mix the remaining ingredients, make a well in the center and pour the butter mixture. Stir well, using a spatula, making sure everything is coated with the butter mixture. The mixture will look crumbly and that's exactly what you're looking for.
Spoon the mix into the prepared tin, press and smoothen using the bottom of a glass.
Bake in the preheated oven for 45 mins
Once baked, allow to cool completely in the tin, and then refrigerate for at least 2 hours to let it firm up.
You can then cut into smaller slices using a sharp knife and store refrigerated in an air tight container.