I like the idea of celebrating these holidays but the effort that goes into them? not so much. So I'm inclined to finding recipes that require minimum effort but deliver 100%. These Halloween pancakes understand the assignment; they look in tune with the theme while also keeping me happy about what they contain, because my friend they are made with pumpkin. Yes!!!
If you followed my Halloween recipes last year, you'll remember my obsession with using pumpkin during the holiday season. I still haven't gotten over my Pumpkin Cheesecake or that gorgeous pumpkin cake. And boy oh boy, those Pumpkin caramel bars really raised the bar for desserts, pun unintended.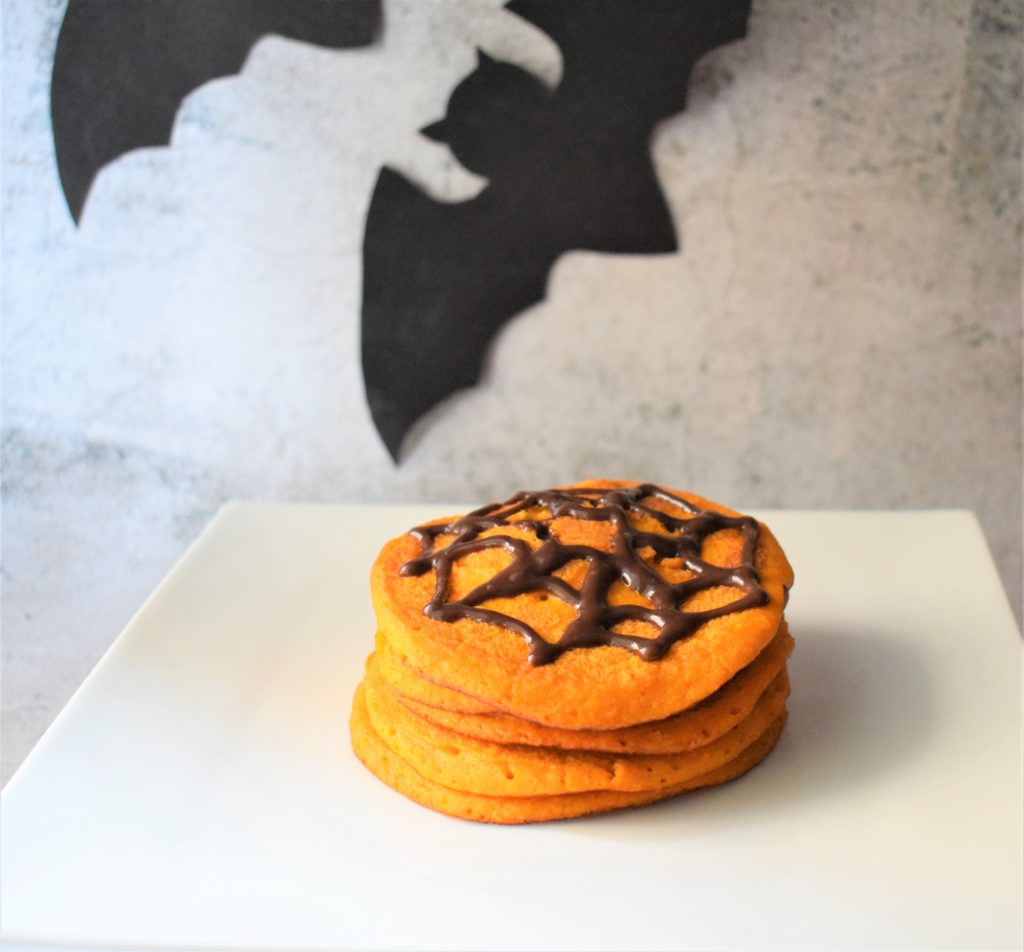 So, these Halloween Pancakes will not only get your kids excited with their deep orange colour, but as a parent you can be equally excited to see all that pumpkin in disguise go down with any protest. Be prepared to hear them say "I want more".
These are healthyish because they are made with pumpkin of course, but also oats and egg. So bye bye flour.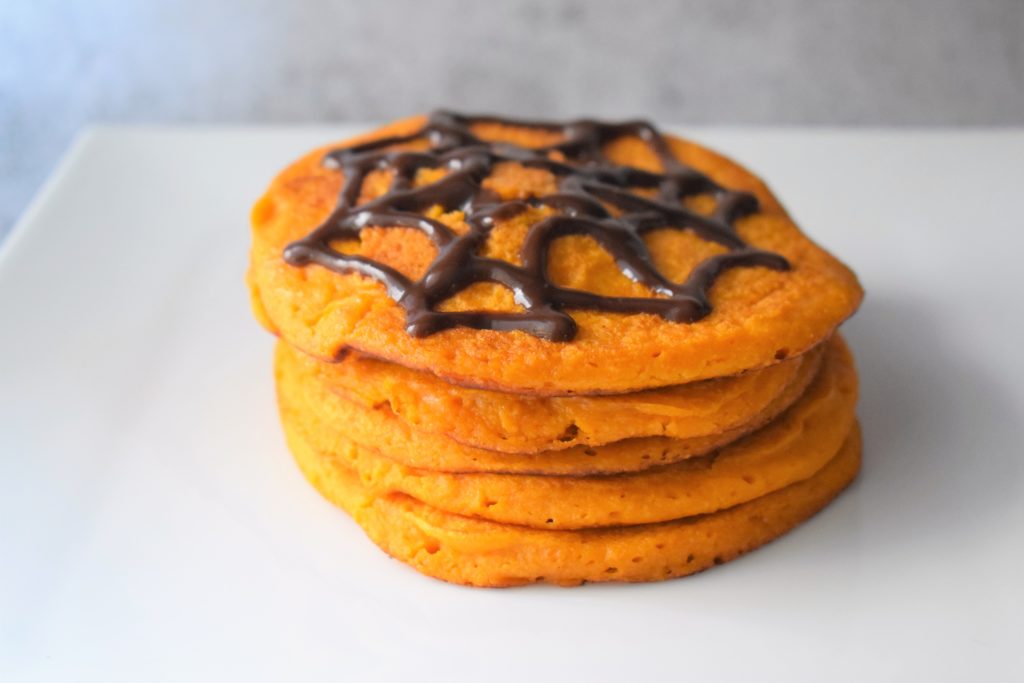 Making your own pumpkin puree
To make your own pumpkin puree, pressure cook 200 gms peeled and cut yellow pumpkin with 1/4 cup water, with the weight on for about 10 minutes. Let it cool completely. The pumpkin will be soft and mushy and can be easily mashed it with a spoon or a potato masher. I found cut pumpkin on Bigbasket, in just the quantity I needed and this saved up so much time and effort.
If you're making a larger batch of pumpkin puree, just freeze the rest in an airtight container.
Follow me on Instagram for more updates from my kitchen.
Halloween Pancakes
Ingredients:
1 cup pumpkin puree (made from 200 gms cut pumpkin)
1 1/2 cups oats, powdered
1 egg
1/2 cup milk
1 1/2 tbsp honey
1/2 tbsp vanilla essence
1/2 tsp baking powder
a dash of orange food colour (optional)
Butter to fry the pancakes
Ganache to decorate.
Mix the pumpkin puree, oats powder, egg, milk, honey, vanilla, baking powder and food colour in a blender to make a smooth batter.
Heat a pan on medium heat. Add a dash of butter. Add a scoop full of batter to the pan and spread it a tad bit with the bottom of a spoon.
As the bubbles appear on the surface, flip them over and let them continue cooking for 10-15 seconds. Take off the pan
When they have cooled, you can pipe the ganache using a icing bag, to make different shapes.