It's the season for pumpkin cheesecake with Halloween lurking around the corner. I know it doesn't sound like the popular choice for dessert, but trust me on this one, you're going to love it.
Hate pumpkin? Can't stand it? I get you. Been there, done that, but that's before I started using it in baking. Pumpkin in cakes and bread tastes amazing. If you need proof head to my previous recipes for Pumpkin cake and Pumpkin bread. You'll be converted in an instant, don't say I didn't warn ya.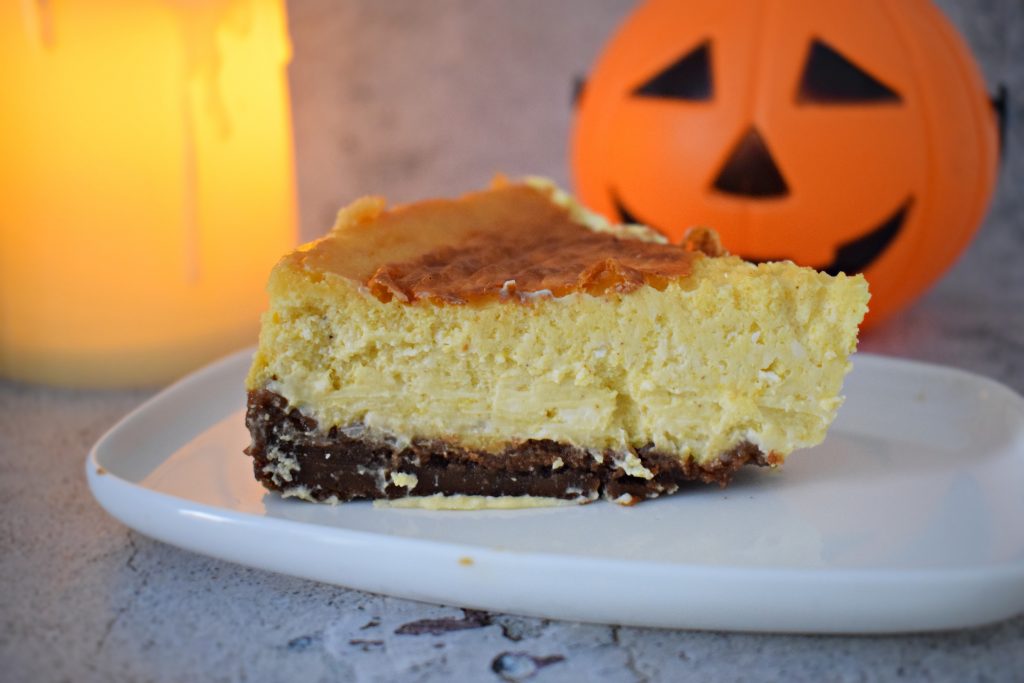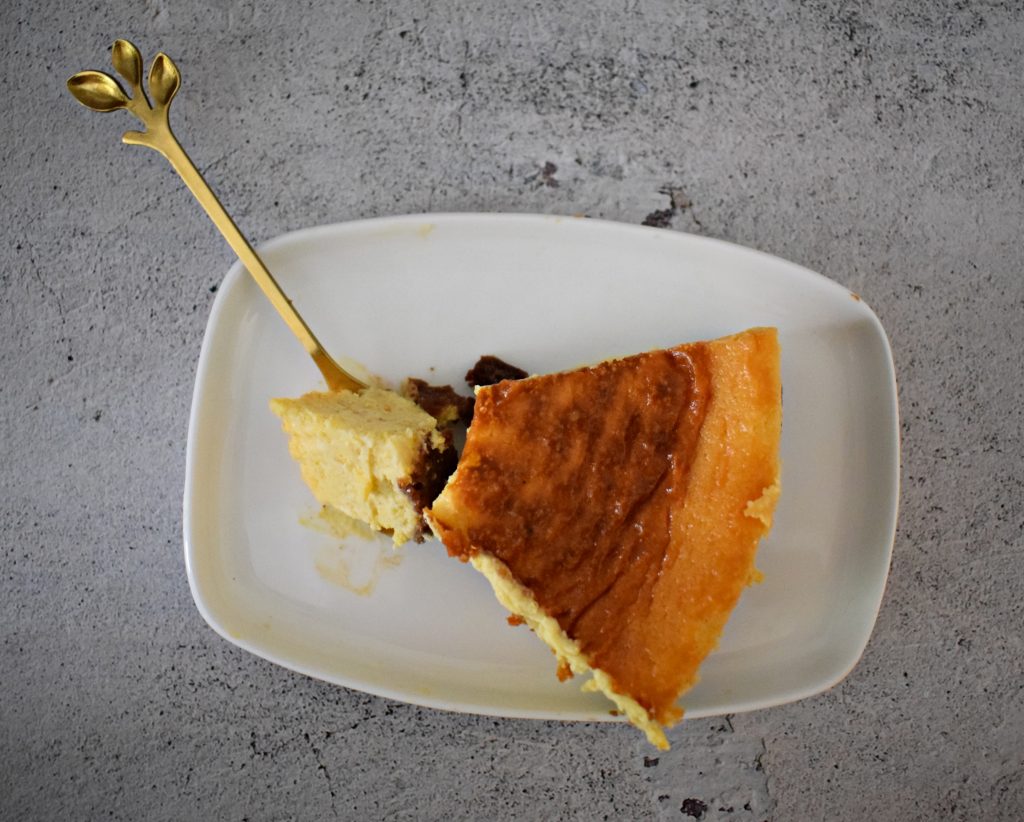 Baked Cheesecakes:
Ever since I baked my first cheesecake a few months ago, there has been no looking back. It's an inviting dessert, the recipe is versatile and you can play around with different flavours for the filling and base, and it takes hardly any time to put together. Check out my other cheesecake recipes here, including a cheat's version.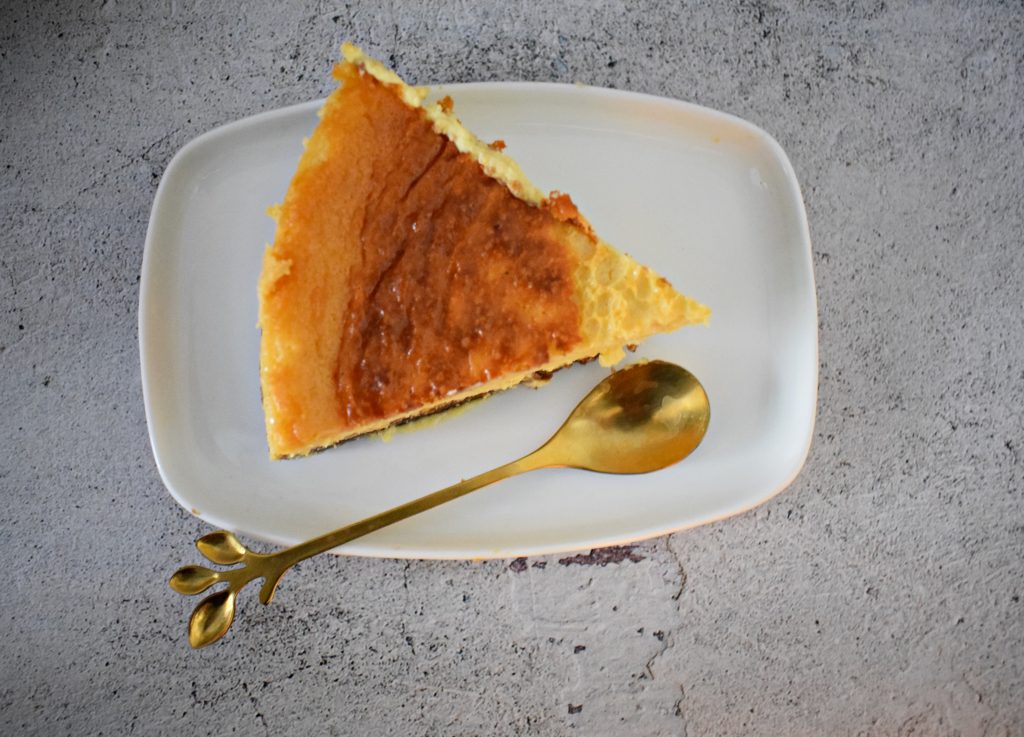 Homemade Pumpkin Puree
If you live in a part of the world where canned pumpkin puree is available, that's great. But it's pretty simple to make it at home if you don't get readymade puree and this works just as well to make this pumpkin cheesecake. I like to make large batches of puree, divide it between a few ziplock bags and keep it frozen. It'll stay good frozen for up to a month. When I need to use some puree, I just defrost a bag of puree in the microwave.
To make your own puree, pressure cook 300 gms peeled and cut yellow pumpkin with 1/4 cup water, with the weight on for about 10 minutes. Let it cool completely. The pumpkin will be soft and mushy and can be easily mashed it with a spoon or a potato masher. I found cut pumpkin on Bigbasket, in just the quantity I needed and this saved up so much time and effort. Freeze any leftover puree.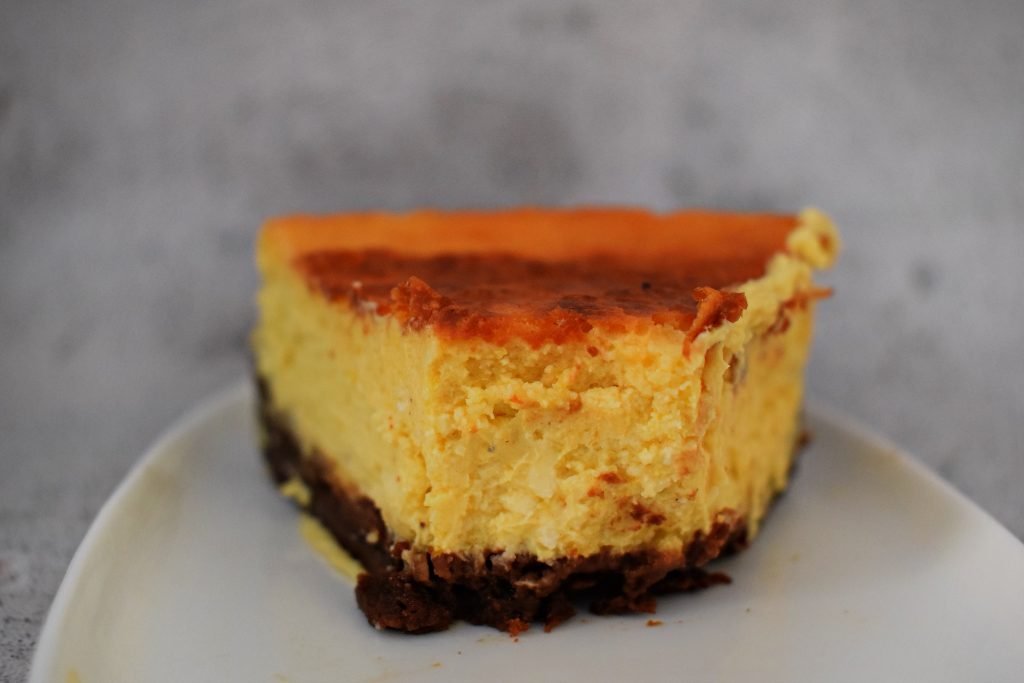 Here we go then. Don't forget to follow me on Instagram for daily kitchen updates.
Pumpkin Cheesecake
For the base:
50 gms butter, melted
200 gms oreos
For the filling:
500 gms cream cheese
1 cup sugar
1 1/2 cups pumpkin puree
3 eggs
2 tsp vanilla
1 tsp cinnamon powder
Begin by lining a 9 inch regular or springform pan with baking paper. Butter the sides of the tin. If using a springform pan, line the outsides of the tin with foil. ( See pictures below)
Preheat the oven to a 150 C.
In a blender, powder the Oreos biscuits. Add it to the melted butter and mix till it comes together.
Press this mixture into the base of the tin using the back of a spoon. Refrigerate.
For the filling, put the cream cheese in a large bowl. Using an electric cake beater or whisk to beat the cheese until it loosens up a bit.
Add the remaining ingredients and beat well until the mixture is smooth and free of lumps.
Pour over the chilled base and bake in the preheated oven for 60-75 minutes.
The cheesecake is done when the sides are completely set and there's a bit of a jiggle in the centre.
Do not overbake.
Turn off the oven and let the cheesecake cool down completely in the oven with the oven door slightly open.
You can refrigerate the cheesecake until serving time.
Note: If you are using a regular pan to make the cheesecake, read here how you can take it out of the pan whole.