With lots of holidays and celebrations coming up I thought I'd start posting some celebratory meals around here. Fish pie is a winner like no other. Delicious, full of delicate flavour and food that is fit for the gods, this fish pie is an absolute crowd pleaser.
What makes a good Fish Pie
Fresh ingredients are most important in making a good fish pie. A firm white fish like basa, seer, sea bass or sole will work well. These will need to be skinned, deboned and cut into fillets. Use fresh herbs in your pie as well because they just add so much freshness and flavour. It's hard although not impossible to replace with dried herbs.
The sauce that brings all the ingredients together needs to be creamy and light on flavour. This will ensure it balances the fish well and doesn't overpower the flavour of the fish. I find it easy to make a good white sauce and use a mild cheese to go with it, a mild cheddar in this case.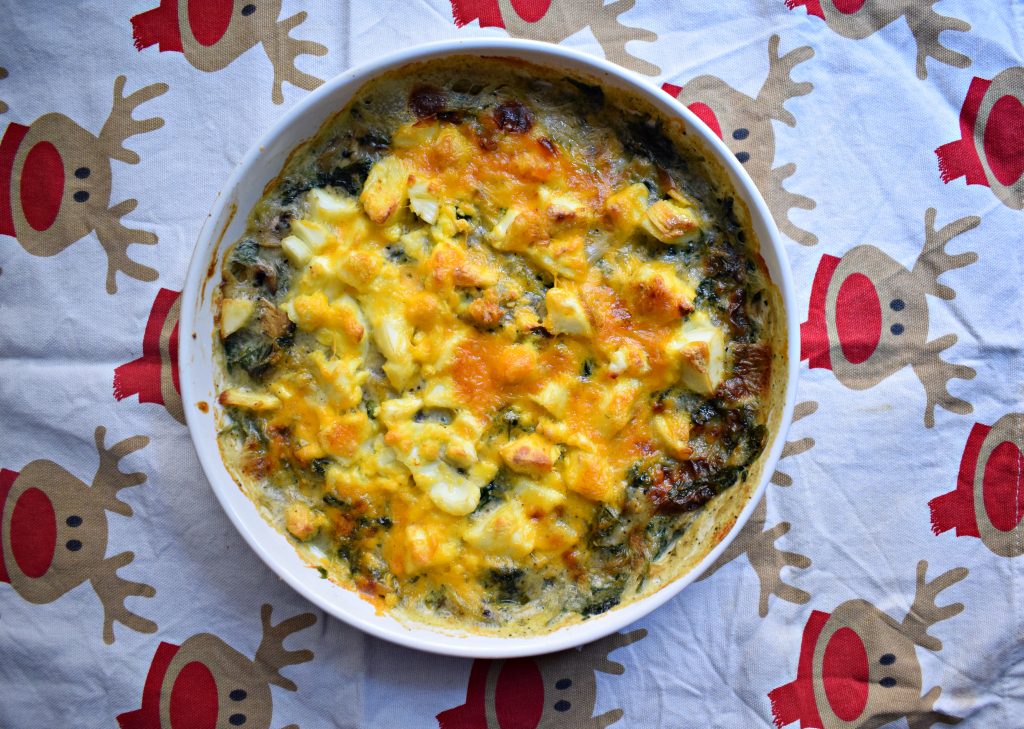 I haven't posted too many savoury bakes around here but make sure to check out my recipe for homemade pizza and Baked Empanadas.
"Secret" Fish Pie Ingredients:
Are you ready for the big revelation? The reason this fish pie trumps any other I've made is of course because of two very special ingredients. The term "Fish" pie could be a bit misleading, as this pie also uses some prawns. That's right. The prawns add a burst of flavour to the pie and always some lovely freshness. Best decision ever.
And you'll never dream of the other one, at least I never did until I saw it in Mary Berry's Christmas book and that my friend is Boiled eggs. Yes, you read that right, boiled eggs in a fish pie. Even being the ardent fan of Mary Berry that I am, it didn't stop me from being a bit sceptical about using boiled eggs in a pie, but when the queen of cooking says you should, you don't argue and there, the second, best decision I ever made in the kitchen. There's just no looking back now. Fish pie with prawns and eggs it is.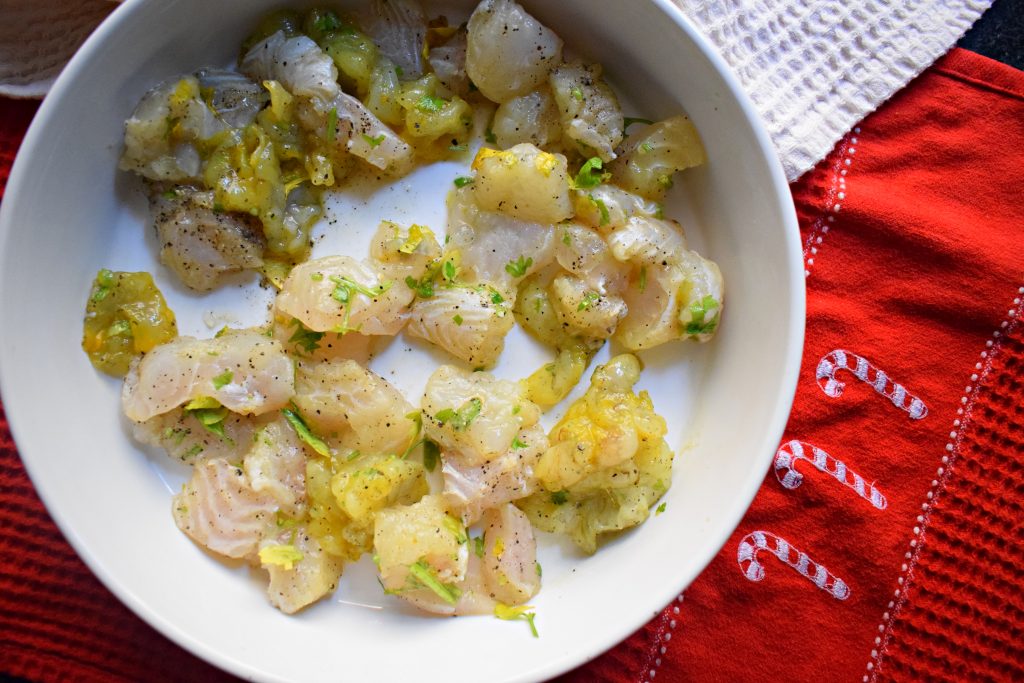 The recipe is pretty straightforward. Fresh ingredients, a light sauce, some time in the oven and we're good to go.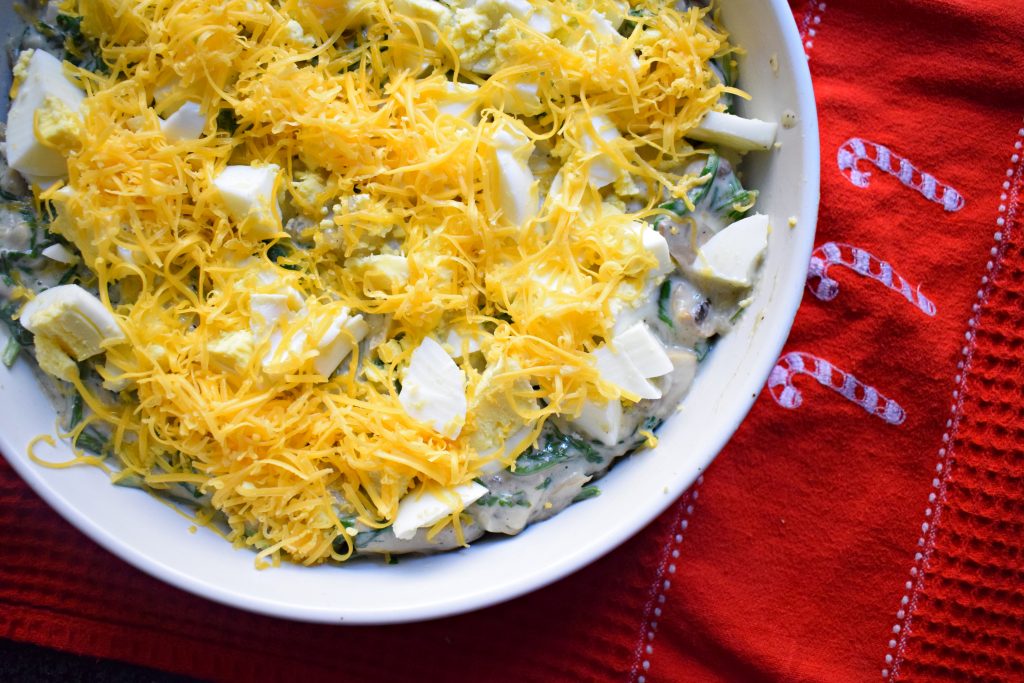 Fish Pie :
Ingredients:
For the fish :
1 cup prawns
1 fillet of basa, cut into bite sized pieces
A pinch of turmeric
1 tbsp fresh parsley, finely chopped
Juice of half a lime
Salt and pepper to taste
For the sauce:
2 tbsp butter
1 onion, finely chopped
1 cup mushrooms, thinly sliced
1 bunch of spinach, washed & roughly chopped
Salt and pepper to taste
3 tbsp flour
1 cup milk
1/4 cup cream
3 hard boiled eggs, roughly chopped
1/2 cup grated cheddar cheese
Pat dry the fish and prawns, once cleaned and washed. Mix with the salt, pepper, turmeric, parsley and lemon juice. Keep aside.
Preheat the oven to 190 C.
In a non-stick pan, melt the butter. Add the onions and fry until they soften. Add the mushrooms and spinach, with a pinch of salt and pepper.
Once the spinach wilts and the mushrooms soften, add the flour and stir for a minute.
Continue stirring as you add the milk and cream and let the mixture cook for a couple of minutes.
Let the sauce thicken and then turn off the heat. Pour the sauce into an oven-safe dish. Add the fish and prawn mixture to the sauce and mix well. Top with the hard-boiled eggs and grated cheese.
Bake in the oven for 30-40 minutes.
Serve warm with garlic bread or toast.