These chocolate biscuits are easy to make and need just 7 ingredients. You don't need to knead or roll out dough, nor will you need cookie cutters to shape them out. These are a dream: soft, chocolaty and moreish.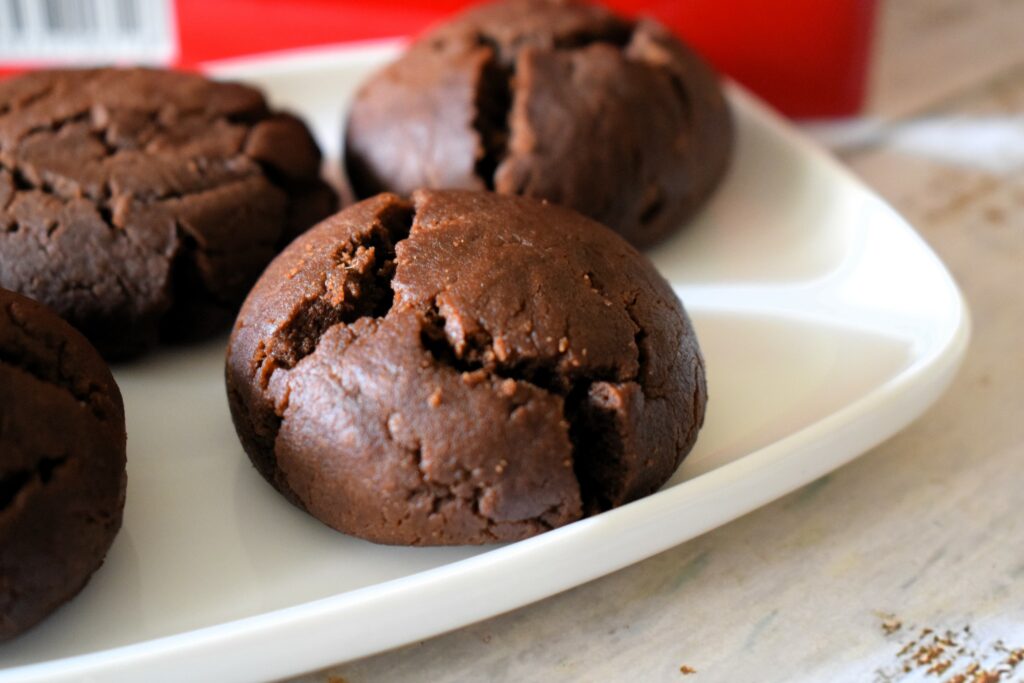 Ingredients you need for these easy chocolate biscuits
You will need only 7 ingredients, most of which, are pantry staples. However, my top suggestion is to use the best quality of chocolate you can find, for this recipe. The taste and quality of the chocolate directly transcend into the flavour of the biscuits. So if you plan to spend time on any of the ingredients here, use it on the chocolate.
Dark chocolate, use the best you can find. Chocolate chips will also do. And if you prefer milk chocolate, go ahead and use it in place of dark chocolate.
Butter, unsalted
Egg, you'll need just one
Brown sugar
Flour, that is, regular maida
Baking powder and baking soda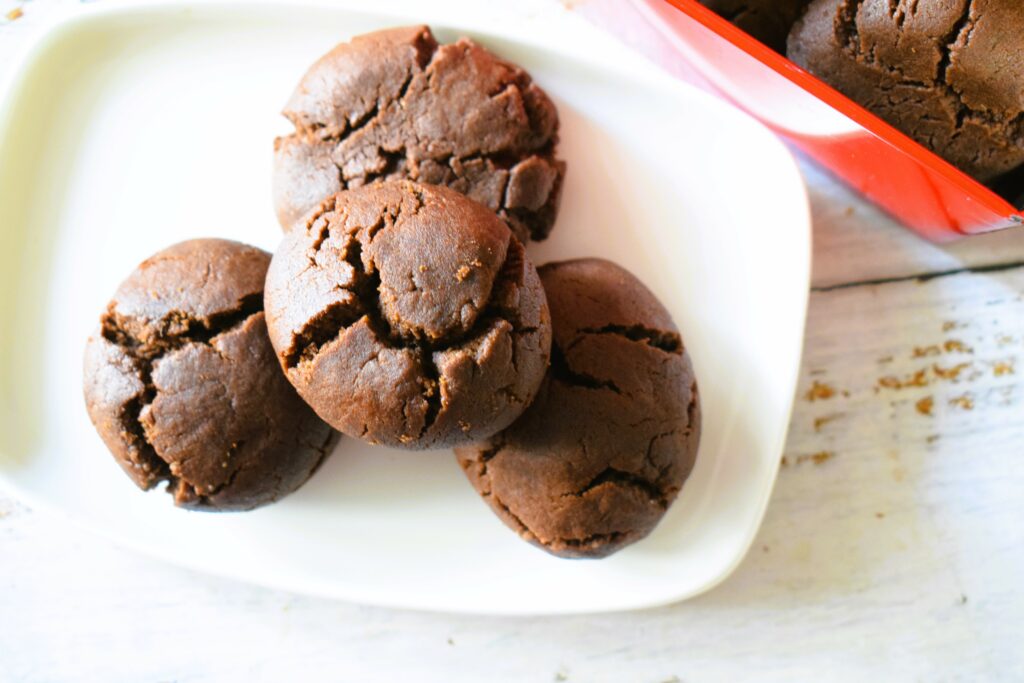 How to make these easy chocolate biscuits
The real charm of these homemade chocolate biscuits lies in how easily the dough comes together. The only effort it requires from you is to measure the ingredients. The rest is easy peasy.
First, you'll need to melt the butter and chocolate together. I find it easiest to do this in the microwave, in short, 20-30 seconds spurts. You can always use the double boiler method, of placing the ingredients in a heatproof bowl over a pot of simmering water.
Next, you'll beat the egg and sugar. Best done using an electric cake beater. You can also use a whisk.
Mix in the rest of the ingredients and the cooled chocolate mixture and your dough is ready.
You'll need to rest the dough for 30 minutes in the fridge and this will make it easy and less messy to roll out the biscuits.
Once the dough has chilled, you only have to drop dollops of dough onto a baking sheet and bake these biscuits for about 10-12 minutes and they're done.
Other biscuit recipes you might like
Biscotti; sounds all fancy but is ridiculously easy to make.
Butter Cookies; classic, old-fashioned dollops of goodness
Vienesse fingers; for when you want to go the extra mile.
These chocolate biscuits are easy to make and need just 7 ingredients. They're soft, chocolaty and moreish.
Ingredients
3/4 cup dark chocolate, roughly chopped

100 gms butter

1 egg

3/4 cup brown sugar

1 1/2 cup flour

1/2 tsp baking powder

1/2 tsp baking soda
Directions
Place the chocolate and the butter in a heatproof bowl. Melt together in the microwave, in two, 30-second spurts, stirring in between. Ensure both ingredients have melted fully. Leave to cool slightly.
Break the egg into a separate, large bowl and add the sugar. Beat lightly with an electric cake mixer or a whisk. The mixture will turn creamy.
Add the melted and cooled chocolate mixture and then sift in the flour, baking soda and baking powder. Mix on low speed or using a spatula, just until combined. Cover the bowl with cling film and refrigerate the mixture for 30 minutes.
Preheat the oven to 180 C. Line two baking trays with butter paper. You can also bake the dough in two batches.
Using your hands, roll tablespoons of dough into balls and place them on the trays, leaving room for spreading. Bake the biscuits in a preheated oven at 180 C for 10-12 minutes.
Once baked, let the biscuits cool down completely to firm up. Then store in an airtight container.