This Chocolate Loaf Cake needs simple ingredients and about 10 minutes to bring the batter together. If you are craving for an intense chocolate cake, that works wonders on its own with no icing or glaze, this one is for you. It cuts perfect straight slices and yet is moist, dense and melts in your mouth, all at once.
Ingredients for this Chocolate Loaf Cake
When I say you need regular, pantry staple ingredients for this Chocolate loaf cake, I honestly mean it. This cake will only need
Butter; unsalted, softened, at room temperature. Pop it in the microwave for 15 seconds, if you haven't kept it out in advance.
Flour; just regular maida
Brown sugar, which adds a nice nutty flavour to the loaf
Eggs
Cocoa powder. I prefer using dark cocoa powder, as it also gives a great colour to your chocolate loaf. Dark cocoa powder is available in most baking stores.
Baking powder
Milk
Instant coffee powder, to infuse a small amount of coffee flavour into the cake. You can also use 1/4 cup of coffee decoction instead.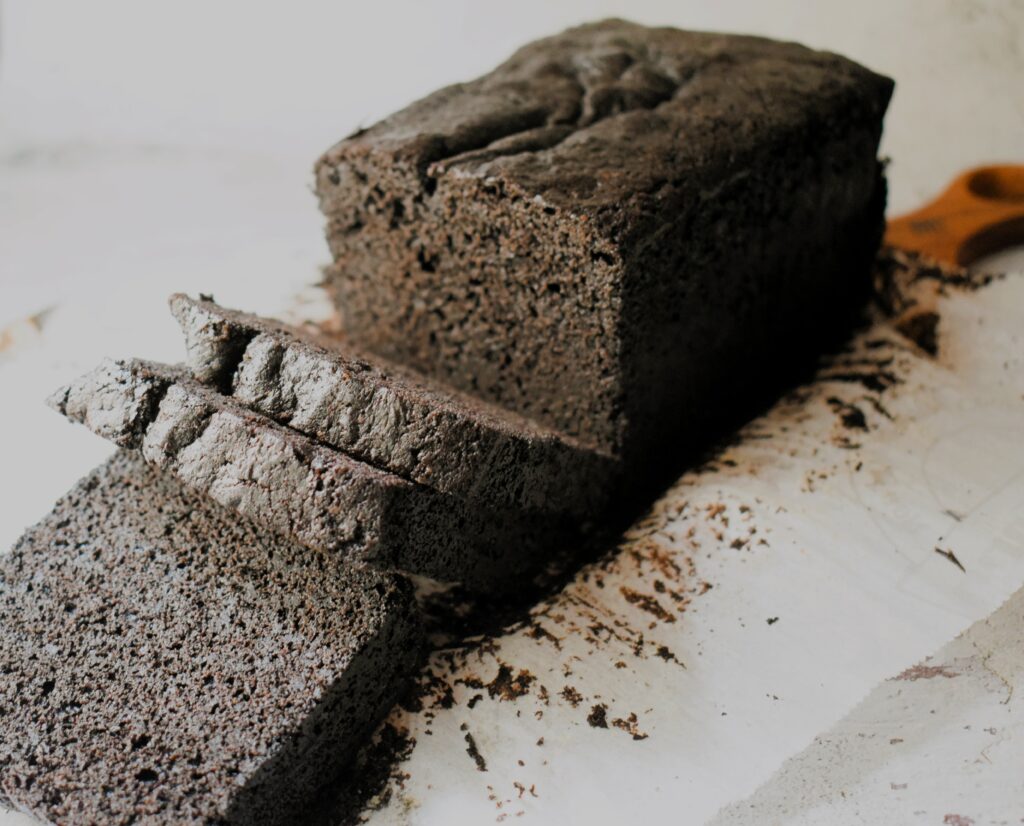 Chocolate or Coffee Loaf?
If you can't choose between coffee and chocolate, you shouldn't. And this chocolate loaf recipe is proof that neither flavour overpowers the other, yet satisfies cravings for both. This has got to be my best chocolate loaf cake recipe ever.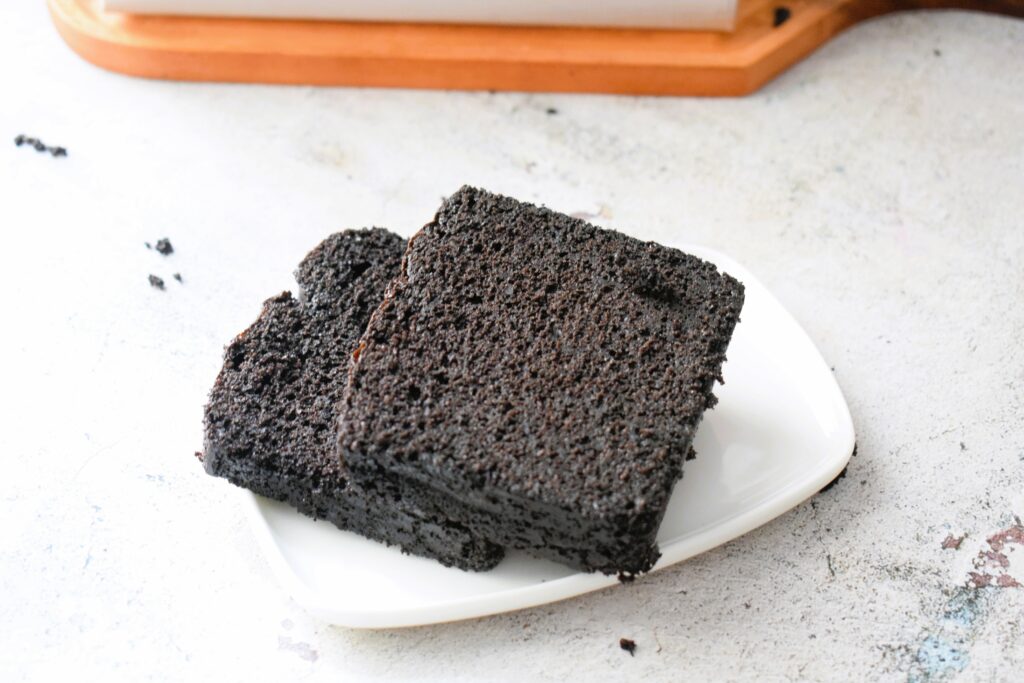 Other Loaf Cakes You May Enjoy
If you try any of the recipes from here, I'd love to hear from you. Please post a picture on Instagram and tag me. @bakingwithrona
If you are craving for an intense chocolate cake, that works wonders on its own with no icing or glaze, this one is for you.
Ingredients
1 tbsp instant coffee powder

1/4 cup hot water

1 tbsp milk

200 gms butter

1 cup sugar

3 eggs

3/4 cup flour

1 tsp baking powder

1/2 cup cocoa powder
Directions
Preheat the oven to 170 C. Grease and line a medium size loaf tin with butter and baking paper. Let the baking paper overhang on the sides. This will make it easier to lift the loaf out, once it has baked. Set aside.
In a small bowl, mix the hot water and coffee powder. Then add the milk and set aside.
In a large bowl, add the butter and sugar. Mix together using an electric cake beater until the mix looks pale and creamy.
Add the eggs to the butter, one at a time, beating only until incorporated.
Into a separate bowl, sift the cocoa, flour and baking powder. Add this mixture to the butter mixture, alternating with the coffee mixture, starting and ending with the flour.
Once all the ingredients have been mixed, beat once with the electric mixer just until you get a smooth batter.
Scrape the batter into the prepared cake tin and bake in a preheated oven for 60-65 minutes.
Once baked, allow the loaf to cool down completely, before cutting it into slices.