This old fashioned cake bursts with fruity flavour. Don't worry, you can make this Applesauce Cake without any readymade applesauce. All you will need are a few extra minutes to make the apple puree and it'll be worth the effort when you bite into this cake. You can taste apples in every bite.
As with all my other recipes, I've greatly reduced the amount of sugar in this cake. The recipe makes a largish cake, so expect quite a few slices. This cake is delicious on it's own but you can take it up a notch by drizzling caramel sauce all over it. Apples and caramel have always made a fabulous combination.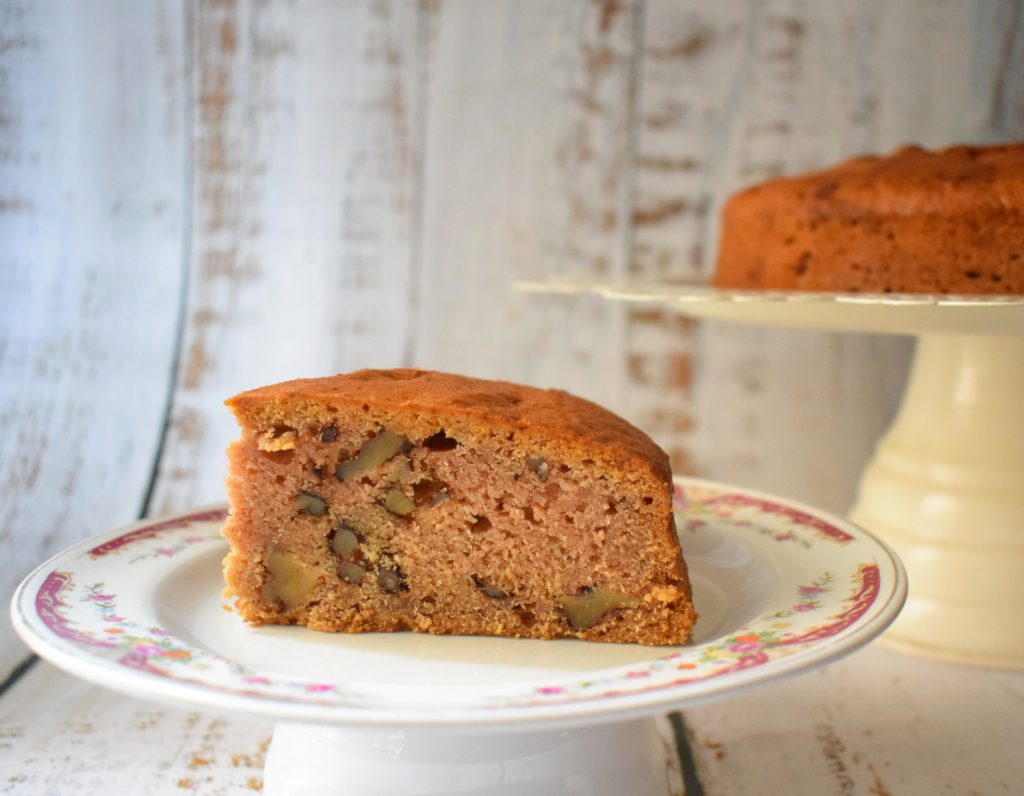 Baking With Apples
If you like baking with apples, you will enjoy trying out these Apple cinnamon muffins and this Apple cake, although my favourite is this moist Apple and date cake. What sets this Applesauce cake apart is that you use a good quantity of apple puree instead of chopped apples in the cake, giving it a much bigger fruity flavour and oh it's eggless!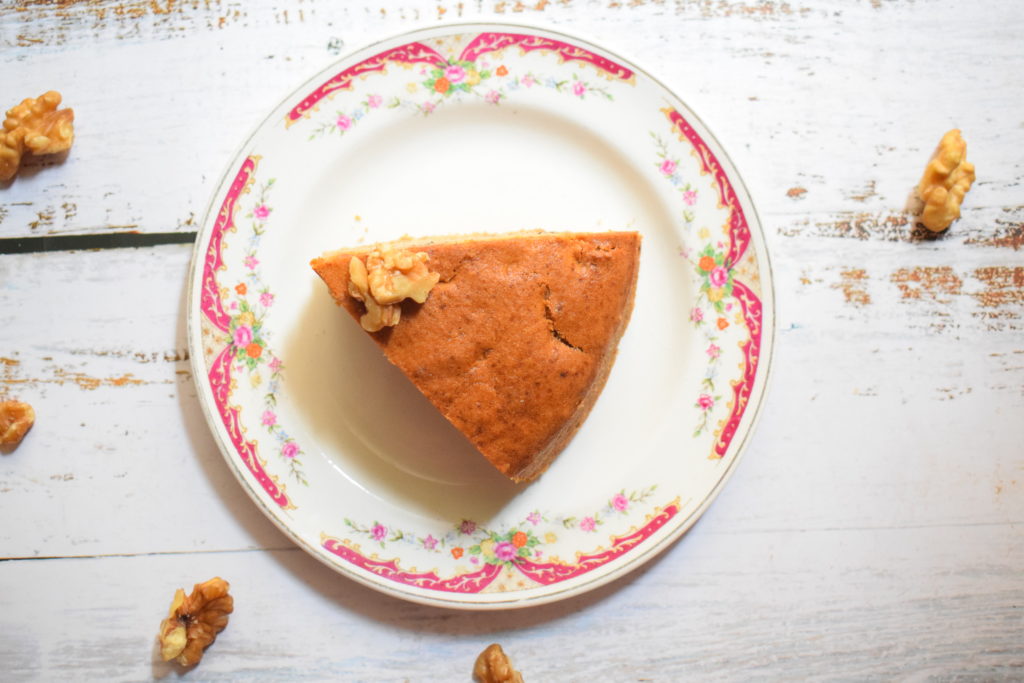 Applesauce Cake
1 cup butter
1 cup sugar
2 1/2 cups apple puree, made from 3 apples*
3 cups flour
1 tsp cinnamon
1 1/2 tsp baking soda
1/2 cup walnuts, roughly chopped
2 tsps vanilla extract
Start by preheating the oven to 180 C
Grease and line a 9 inch round baking tin with butter and parchment paper.
In a large bowl, beat the butter and sugar, using an electric cake beater, until the mixture is light and fluffy. Add the vanilla.
Mix in the apple puree gradually, don't worry if it looks curdled, it'll blend fine once you add the flour
Add the cinnamon, baking soda, walnuts. Mix well using a spatula
Finally add the flour, fold it in, in parts until all well mixed.
Put the batter into the prepared cake tin.
Bake in the preheated oven for 85-90 minutes or until a toothpick inserted into the center of the cake comes out clean.
*To make the puree, peel and core the apples. Roughly chop the apples, mix in 3/4th cup of water and cook until the apples are soft. Cool and blend to a puree in a mixie.