Apple cinnamon muffins should be acceptable for breakfast. They are made mainly with wheat flour, egg, apples cinnamon and use just half a cup of sugar for 12 delicious muffins. So that is nutrition and taste all in one.
These Apple muffins are incredibly pillowy soft and moist. I'm not sure where I formed the idea that muffins were dense, dry and boring. Probably from the first few batches of muffins I baked. Most turned out heavy, tasteless and weren't tempting at all.
My perception of muffins, especially using healthier choices changed when I made a batch of these Chocolate peanut butter muffins and then these regular Choco chip banana muffins. Dream combination, this one.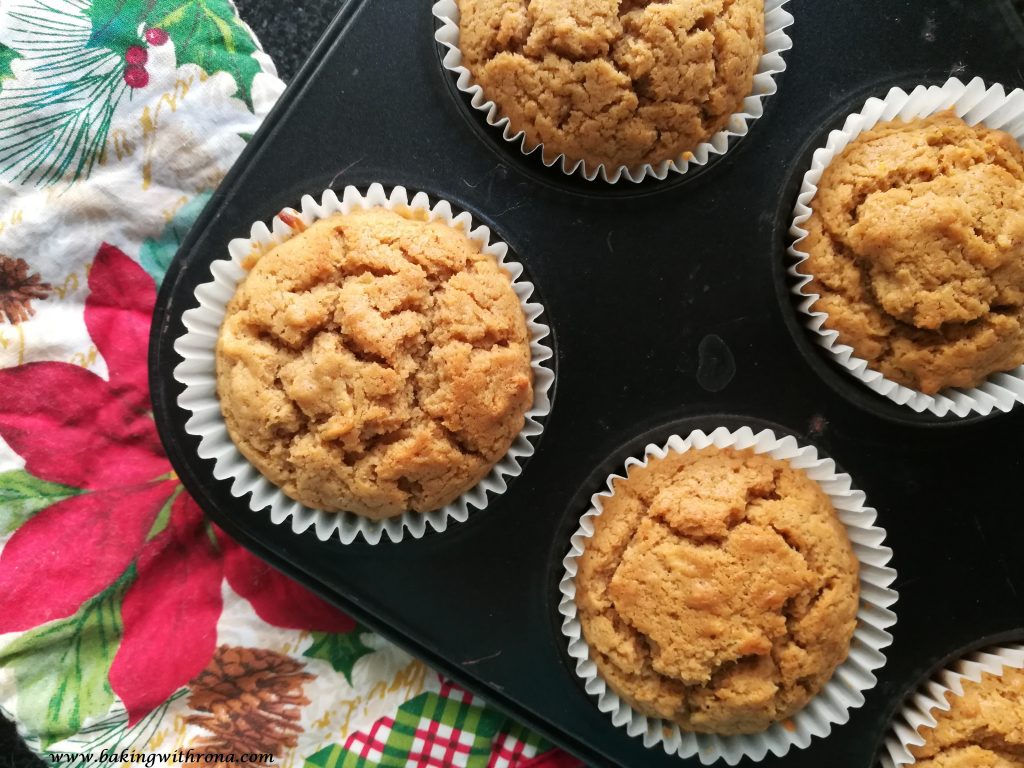 Zi has his share of favourite fruits, apples though don't make it to the list. These apple muffins mask the apple pretty well. So for those mamas, trying to get some apple into your child's diet, this recipe is perfect. Words can't describe the silent victory I felt as Zi devoured two of these muffins for his evening snack. The muffins eventually made it to his school snack box the next morning on popular demand.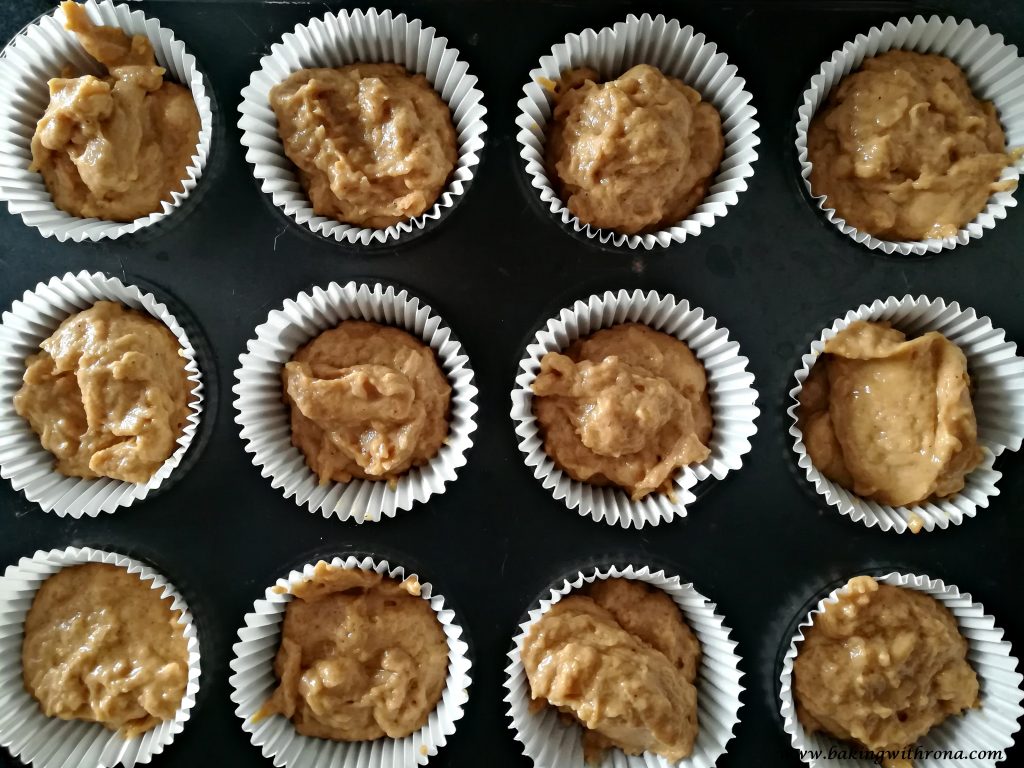 If Apple muffins aren't your kind for a snack box check this earlier recipe for Peanut butter cookies made with whole wheat. Snack box ideas need a whole separate section. With schools rightfully asking parents to stay off packaged foods, chips, biscuits and chocolates, mamas like me have to become incredibly creative with snack box fillers. After all, the school also requests you send a snack your child "likes".
There couldn't be an easier recipe for apple muffins. It's literally 3 steps to making these cups of goodness.
Step 1 : Measure dry ingredients
Step 2: Measure wet ingredients
Step 3 : Mix wet and dry ingredients and bake the muffins.
This recipe uses melted butter, so make sure the butter is melted and cooled. I tossed the measured butter into the microwave and heated it in 20 seconds spurts. While it cooled I measured out the dry ingredients and then got all the other ingredients ready.
Here we go :
Apple Cinnamon Muffins
Ingredients:
2 cups wheat flour
1.5 tsp baking powder
1/2 cup brown sugar
1 tsp cinnamon
1 tbsp custard powder
1 stick/225 gms butter, melted and cooled
1 egg
3/4th cup milk
1 tsp vanilla extract
1 apple, grated.
Method :
Preheat the oven to a 180 C. Line a 12 slot muffin pan with paper liners.
Measure the flour, sugar, baking powder, cinnamon powder and custard powder and put together in a large bowl.
With a spatula or whisk, mix the dry ingredients gently.
In another bowl, mix the melted and cooled butter, the egg, the milk and the vanilla extract. Stir to combine.
Gently add the wet ingredients to the dry ingredients. Add the grated apple.
With a whisk or spatula, combine all the ingredients. The mixture shouldn't have any large lumps. although it won't be very smooth, considering the grated apple.
Using a ladle or ice cream scoop, fill the muffin liners to about 3/4 their capacity.
Bake the muffins for 20 – 23 minutes. They are done when a toothpick inserted into the muffin will come out clean and dry.