Lemon Cake has a special place in my heart. Although I'm not a big fan of lemon in savoury dishes, I love lemon with all my heart in cakes and desserts. This reminds me that I must post my recipe for Lemon loaf and the no-bake lemon pie I learnt from a friend. Would you like to see No bake recipes out here? I'd love to know. I know this is a baking blog but no bake does have "bake " in it, no?
I don't know what makes this lemon cake so soft and light. Could it be the 5 eggs, the can of soda or the lemon juice? Doesn't matter though, does it? It's the perfect cake to carry on a summery day, for a picnic with kiddos and if you're into tea cakes, you probably won't stop at one piece. If you're looking for some more tea cakes, this Walnut Cake is another easy cake to make.
I've not used club soda much in baking, leave alone in a lemon cake, so I really didn't know what texture to expect. In this recipe though, it elevates this tea cake to a light and airy melt in your mouth kind of cake. It's not too crumbly but at the same time it's soft and delicate.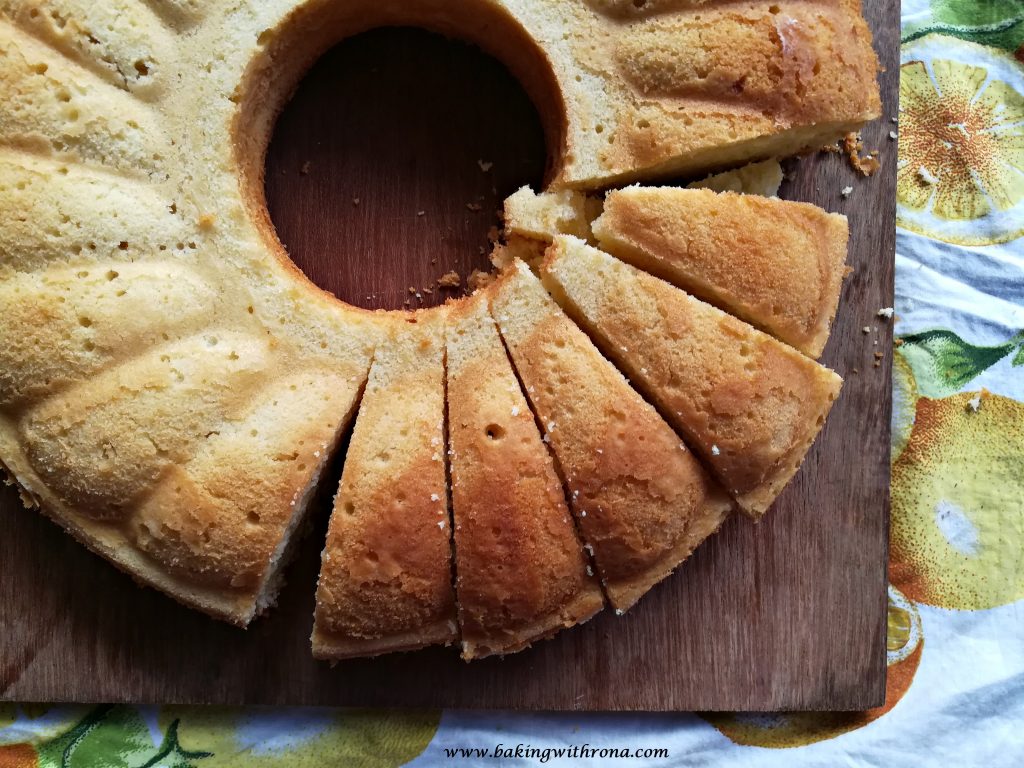 This lemon cake is quite large, you'll know that when you look at the quantity in the ingredients. 5 eggs and 3 sticks of butter does seem more than the usual, so this cake is best made when you have company. I used a 10-inch bundt pan which in retrospect seemed a tad too big for a bundt cake, but you could use a regular 10 inch round cake tin. The cake will stay good for 2 days outside, although I'm not sure how it'll handle refrigeration. Simply because we didn't have any leftovers to toss in the fridge. Almost sure, the cake will remain soft or will regain its texture if you toss it in the microwave for 10 seconds.
I carried this lemon cake along on a weekend trip with the cousins and their kids, and after a good run in the sun, the kiddos wiped the box clean. My Zi came back for more only to find an empty box and then gathered all the little crumbs with his tiny fingers, enjoying the crumbs even more.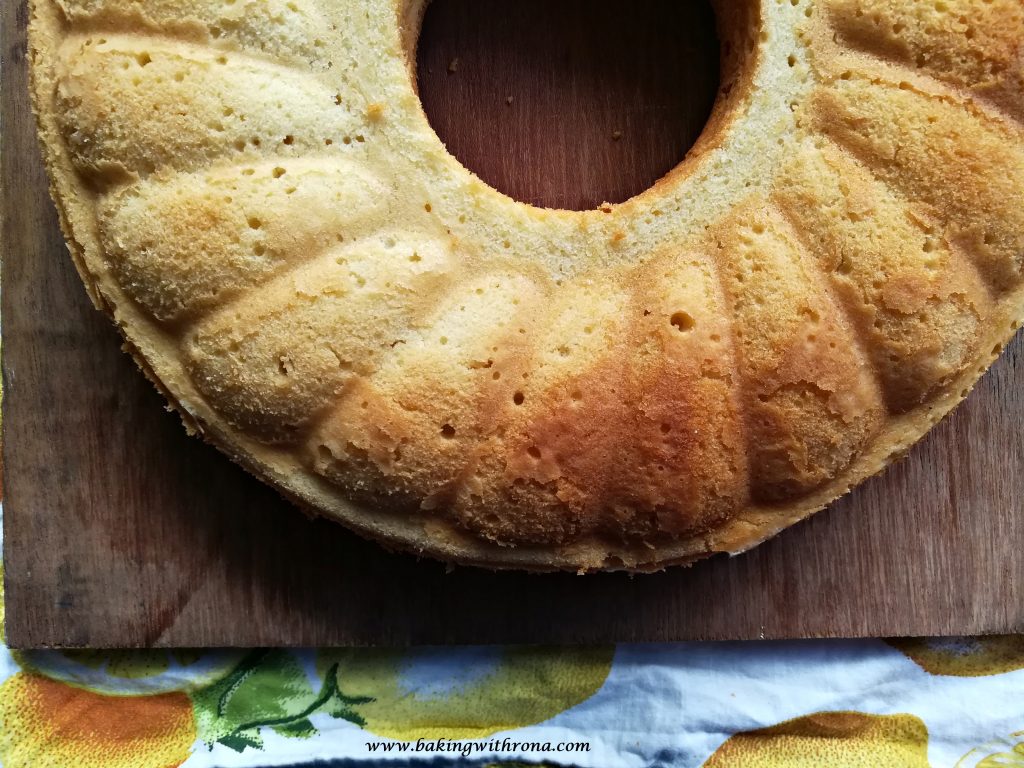 I don't mind lemon cakes to be quite lemony although this one isn't. If I had to change anything about the cake, I'd probably just squeeze in a little more lime into it next time. Otherwise, this cake is a perfect lemon cake recipe that goes straight into the keeper category. I've adapted this cake from my Magnolia Bakery Cookbook
Follow me on Instagram and on Facebook, so you get all the updates and behind the scenes.
Lemon Cake:
Ingredients:
1 1/2 cups/ 3 sticks of unsalted butter, softened
2 cups sugar
5 eggs
2 tsps vanilla
1 tbsp lemon juice
3 cups flour
1/2 cup club soda
Method:
Preheat the oven to 180 C. Grease and line a 10 inch round cake tin or bundt pan.
In a large bowl, cream the softened butter with the sugar with an electric cake beater. As always add in the eggs, one by one. Beat just enough to combine.
Add in the vanilla and lemon juice.
Measure the flour. Add it to the butter mixture in 3 batches, alternating it with the soda in between in 2 batches. Start and end with the flour.
The mixture might look a bit curdled when you add the soda, but don't let that worry you. The batter will rectify it's texture when you add the last batch of flour.
Pour the batter into the prepared tin and bake for 60 mins. The cake is done when a toothpick inserted into the cake comes out clean.
Let the cake cool completely before you slice it.