I'm starting my Easter recipes with this apple and date cake. This cake is one of those rare finds that will soon make it to your collectables. The apples and dates in the cake make it fruity and moist. It really can't get more old fashioned than this. A perfect cake for tea time or a light dessert after a heavy festive meal. You pick.
Making the cake did remind me of the Coconut Pineapple cake I posted a few weeks ago. It also struck me, you could use the topping of the coconut pineapple cake over this cake if you wanted to fancy it up a bit. Go ahead with this idea by all means, it is going to make a terrific combination.
Baking with Apples and Dates
There's something very charming about using fruit in your bakes. If you'd like to check some other recipes that use apple, check out my recipe for Apple cake and these Apple Cinnamon Muffins. Another popular treat in our home is this Beer cake. And of course, when one is talking of fruit and cake, you can't really ignore a good Christmas Fruit cake.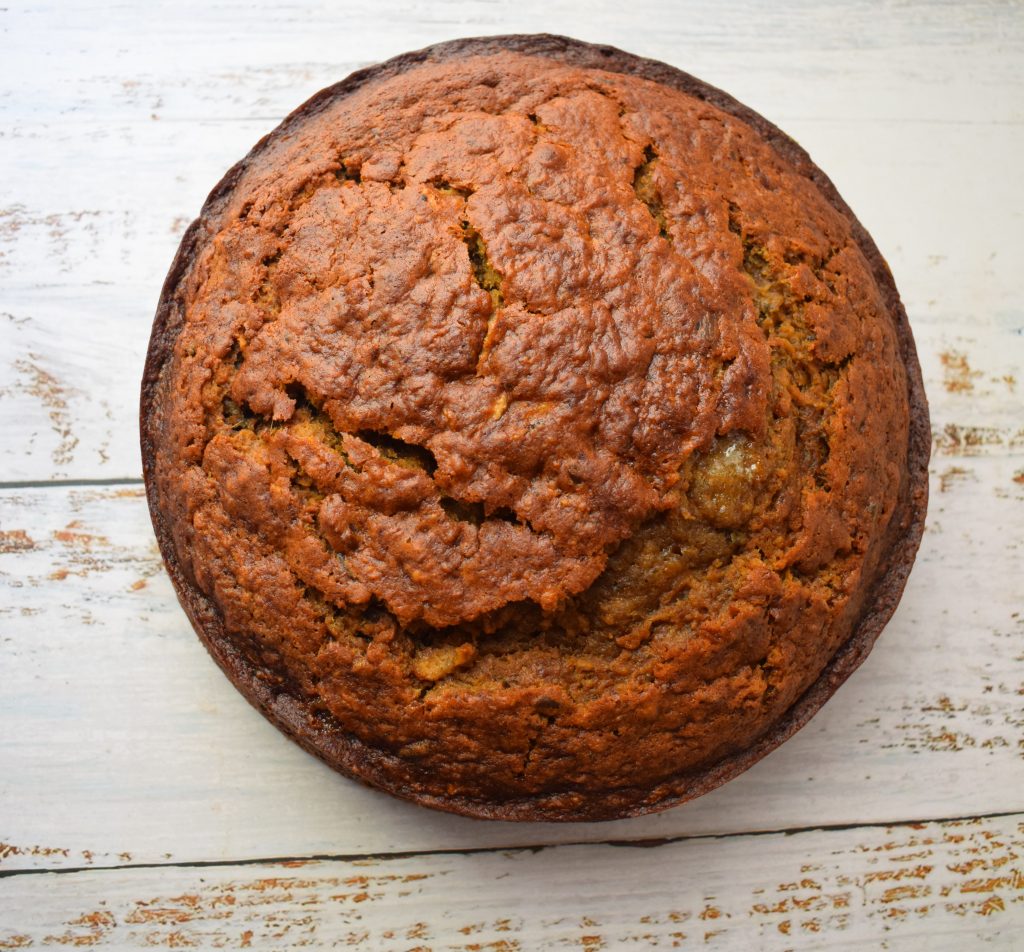 Apple and Date Cake :
200 gms seedless dates, chopped
1 tsp baking soda
1/2 cup/1 stick/113 gms butter
3/4 cup sugar
1 egg
1 tbsp vanilla extract
2 apples, peeled, cored and grated
1 1/2 cup flour
1/2 tsp baking soda
1 tsp baking powder
Start by preheating the oven to a 180 C. Grease a 9 inch tin with butter and line with parchment paper. Keep aside.
Put the chopped dates in a medium-sized saucepan with 1 cup water. Bring to a boil. Stir in the baking soda and turn off the heat. Keep aside to cool.
In a large bowl, beat the butter and sugar until light and fluffy. Add the egg and the vanilla essence. Beat until just combined.
Stir in the grated apple, the lukewarm date mixture, then fold in the flour, baking powder and baking soda.
Mix using a spatula until just combined. Pour the batter into the prepared cake tin and bake in a preheated oven for 65-70 minutes.
Midway through the baking time, if you find the top of the cake browning too quickly, cover the top of the tin loosely with aluminium foil and let it continue to bake.
Once the cake has baked, let it cool completely, before you slice it.
You can also serve this cake with warm caramel or toffee sauce.