Father's day is coming up this weekend. I thought hard about what I could bake for Father's Day. I wonder why, but almost instantly, this beer cake popped up in my head. Dad of the house does love his beer, maybe that's why. Also, this is a recipe I've tried so many times. Having changed (perfected) the recipe a bit every time, it has never disappointed. A real keeper of a recipe, this one.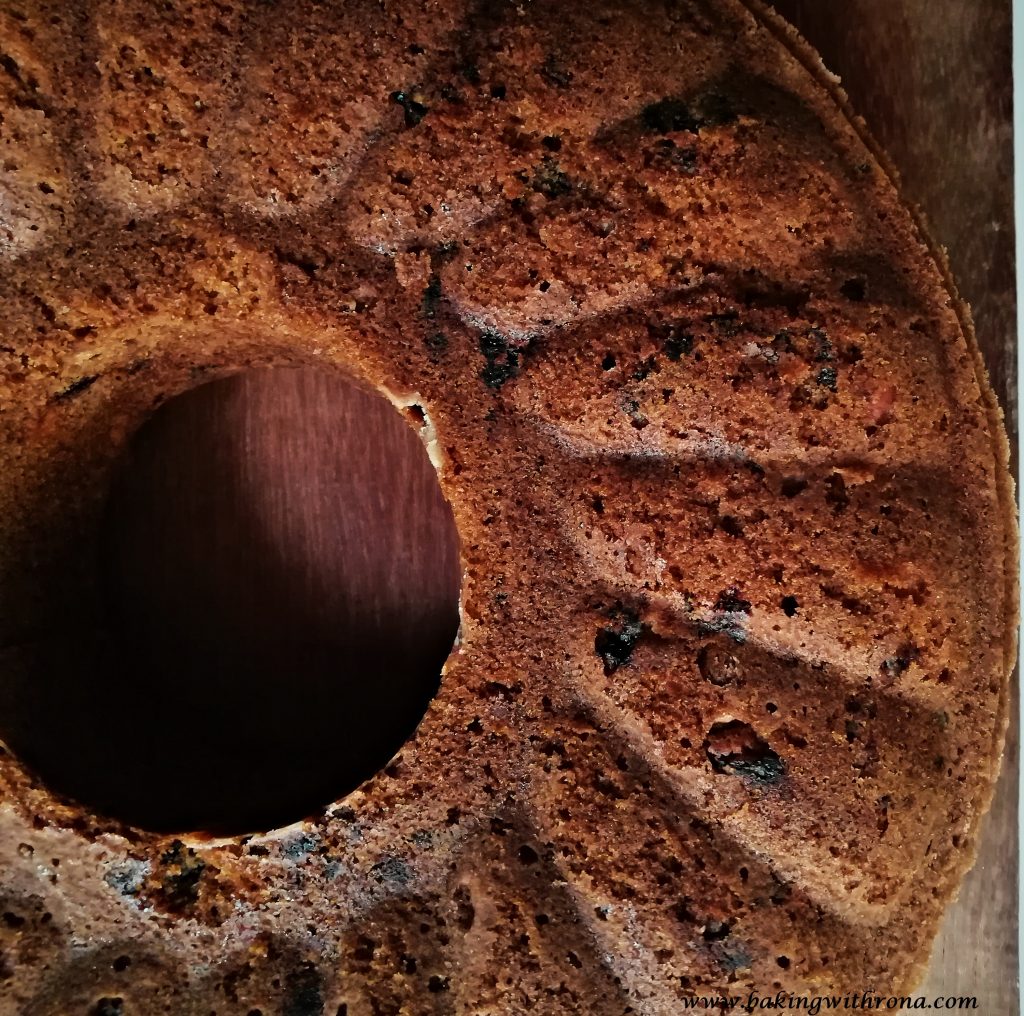 As a father's day special, this time I used prunes, dates and almonds for the fruit in the cake. In earlier versions I've used date and walnuts, raisins and cashew nuts, one particular time, I even used a batch of leftover mixed fruit I had soaked for my Christmas fruit cake. It seems like this beer cake will turn out great with every combination you try. You can find the recipe for another version of this cake on my old blog chefonduty.
This father's day cake can pass off for a fruit cake, a beer cake, a cinnamon and prune cake, hell I even served it as plum cake one season. The recipe is pretty straight forward, using the usual ingredients of butter, eggs, sugar, flour and of course, a beer cake must have beer in it. 2 cups full. Don't be surprised if you find yourself taking big swigs of beer as you make the batter, especially if you're enjoying some summery weather. If you want to make a cake that skips the beer completely, try the walnut cake I posted earlier.
My husband makes a great dad to our two boys. They especially love it when he reads them stories, tosses them up in the air and boy do they love night walks with their daddy. I'm grateful for the family we have and the memories we are making.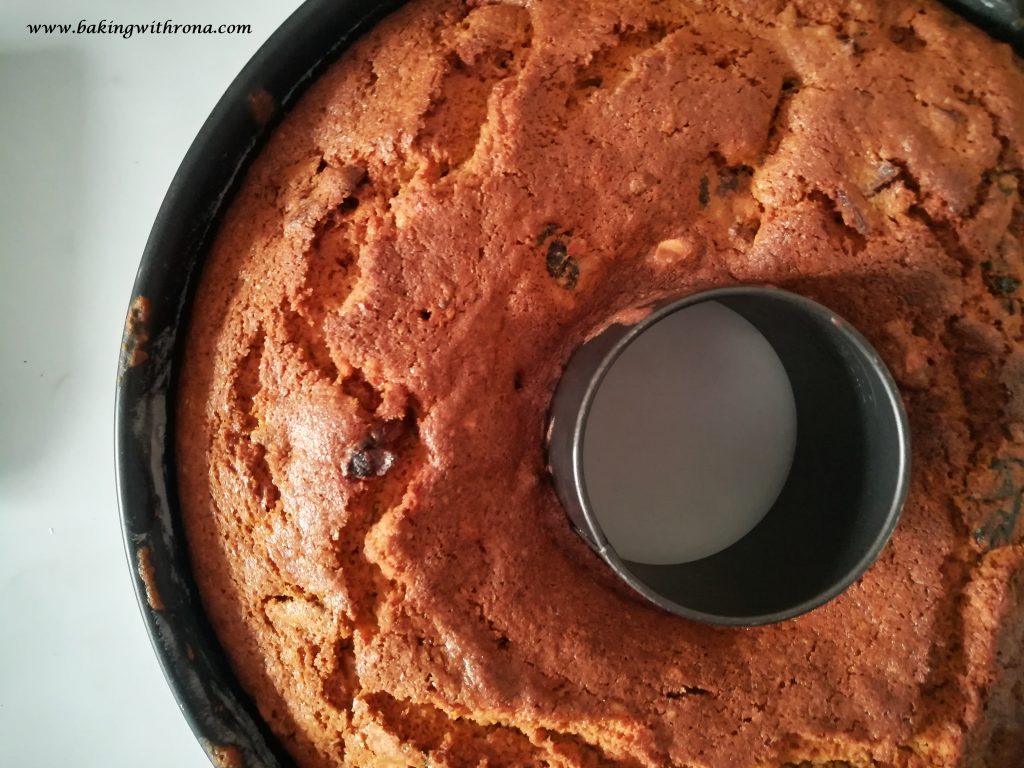 I fondly remember my own dad, especially on father's day. Although I lost him when I was still a teen, so much of who I am, is because of the dad he was. Like Holy Dunn sang "there are things that I've forgotten that I loved about the man, but I'll always remember the love in daddy's hands.
Moving on to the recipe, I've including all the little tips and details in the method below. If you don't have prunes or want to use a different dry fruit in the cake, go right ahead. I'd definitely use the dates, for some extra moistness in the cake. Although the recipe uses very cinnamon, don't skip it. The cinnamon gives the cake that familiar aroma of a fruit cake and makes the cake just a little more special. I used a 10-inch bundt pan, but you could make this in a 10-inch regular cake tin too.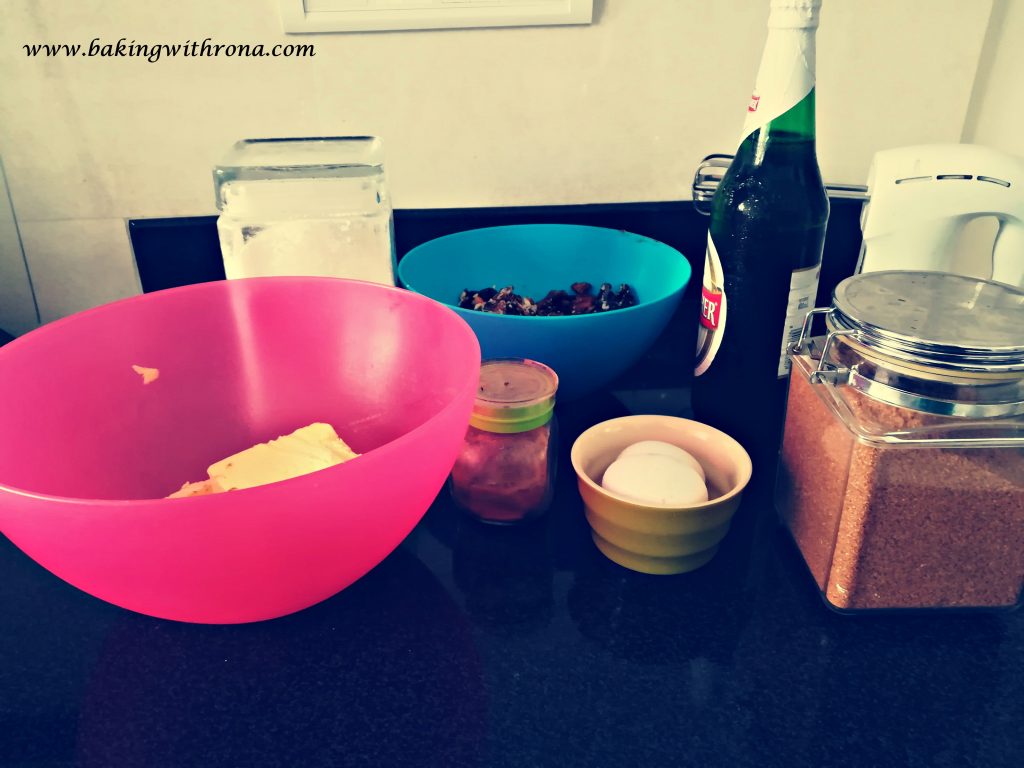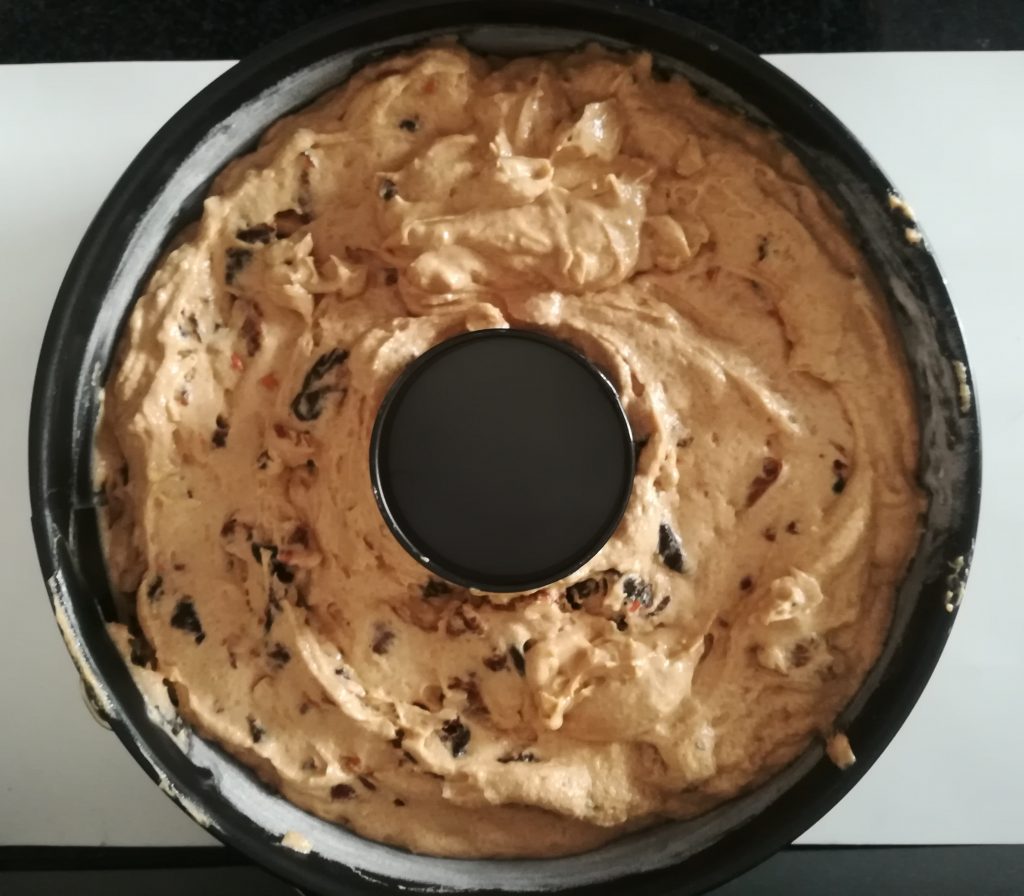 Happy Father's Day to all the lovely and strong dads out there.
Beer Cake
Ingredients
100 gms dates, deseeded and chopped
50 gms almonds, chopped
100 gms prunes, chopped
340 gms / 3 cups flour plus 1 tbsp for dusting.
2 tsp baking soda
1 1/2 tsp cinnamon powder.
226 gms/2 sticks butter softened
200 gms/1 cup brown sugar
2 eggs
2 cups beer
Method:
Start by preheating the oven to a 180 C. Grease and dust a 10-inch bundt pan, or line a regular cake tin with parchment paper.
Mix the chopped dates, prunes and almonds in a bowl and dust them with a tablespoon of flour. This will ensure the fruits don't sink to the bottom of the cake when you bake it. Keep aside. Make sure you chop the prunes and dates fairly small, so it's easy to cut into the cake later.
Measure the flour, baking soda and cinnamon powder into another bowl.
In a separate large bowl, using an electric beater, beat the butter and sugar till it turns creamy.
Add in the eggs one by one, beating after each addition. Hold a sieve over the bowl and sift in the dry ingredients. The batter will look a bit dry and thick at this stage.
Add in 2 cups of beer, making sure to stir it gently first before beating it in. The batter should reach a better consistency by now.
Add in the mixed fruits. Fold them into the batter. Pour the batter into the prepared cake tin. Bake for about an hour.
At the end of an hour, insert a toothpick in the middle of the cake and test the cake. If the toothpick comes out clean or with dry crumbs, the cake is ready.
Let the cake cool down completely before you take it out of the pan and slice it.