Everybody needs a simple recipe for chocolate cake. There are so many kinds of chocolate cakes that it's almost impossible to find a simple one that is basic and one that uses readily available pantry ingredients. It's true. I looked through my ginormous collection of baking books trying to find the recipe to a simple chocolate cake and I couldn't find one.
Nevertheless, I found a lot of other chocolate cake recipes. Some needed ginger, another sour cream, one with melted chocolate. Whatever happened to the simple chocolate cake that was just about a chocolate cake. Seems like a lot of people forgot to include it in their book.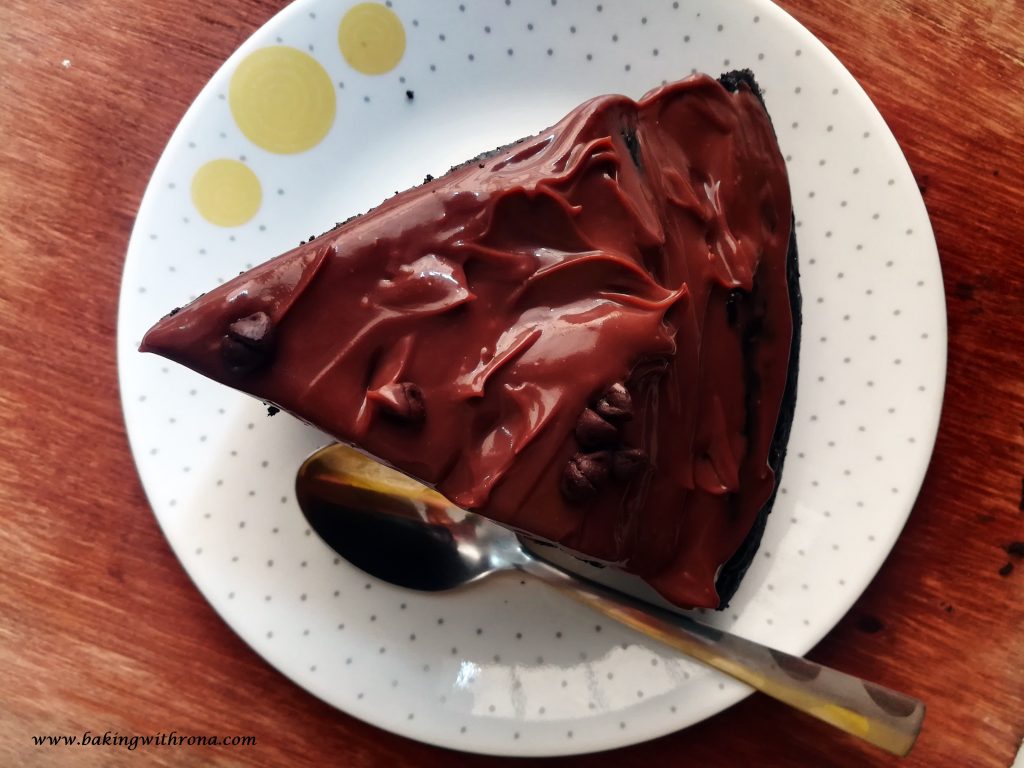 If you do want to try some other kinds of chocolate cakes though you can find the recipes for One Bowl Chocolate Cake, Birthday Chocolate Cake , Flourless Chocolate Cake , Chocolate Fudge Cake and Chocolate Amaretto Cake on my other blog Chef on Duty
What does a good chocolate cake need really? I put it down to 3 important things. First it should taste full of chocolate, obviously, two, it should be soft and spongy, three, it should have that lovely deep dark brown colour. We do eat with our eyes, don't we? Imagine my happiness finding that this simple cake had it all. Life is beautiful.
Now the heart wants what it wants, or maybe I should say the tummy here, but on this particular day, my heart was set on eating that simple chocolate cake, simple but glorious. At last, I looked through my handwritten collection of recipes and there it was, simple, easy and short, just the recipe I was looking for. If I still haven't convinced you about this chocolate cake and you want to try something else give this walnut cake a listen.
This simple chocolate cake uses oil in place for butter, so that's so much lesser work, considering you don't need to spend any time beating the butter. Bringing the batter together is super quick, once you mix the dry and wet ingredients separately in bowls. Bring the two together and the batter is done. It took me about 7 mins to get the batter ready.
This cake is lovely on its own, but I couldn't resist from frosting it with a generous coating of ganache. It is definitely the easiest icing to make and needs just two ingredients; cream and chocolate. I also prefer it to buttercream, mostly because it requires one fourth the effort and is twice as tasty. The instructions are simple and the recipe is short. While the cake bakes you can quickly make the frosting.
Here's that one easy chocolate recipe that everyone needs. Save this one right away.
Chocolate Cake :
Ingredients:
For the cake:
1 3/4 cups sugar
1 3/4th cup flour
3/4th cup cocoa
1 1/2 tsp baking powder
1 1/2 tsp baking soda
2 eggs
1/2 cup oil
1 cup milk
1 1/2 tsp vanilla essence
1 cup boiling water
Method
Preheat the oven to a 180 C.
Begin by preparing a 9 inch round cake tin. Grease it with butter and then line the bottom and sides with parchment paper. The batter for this cake is slightly thin so I wouldn't recommend using a loose bottom tin. A springform or regular cake tin will be best.
Measure all the dry ingredients and put together in a large bowl. Just stir it with a spatula. In another bowl, mix all the wet ingredients; eggs, oil, milk, vanilla essence and water.
Mix the wet ingredients to the dry and beat together using a cake beater or a whisk. You should have a fairly thin and smooth batter, ready in a minute or so. Break up any lumps you might find in the batter. A whisk will do if you're not using an electric beater.
Pour the batter into the prepared cake tin and place in the middle rack of the oven and set to bake for about 45 mins.
You can check if the cake is done, by inserting a toothpick in the centre of the cake. If the toothpick comes out clean or with dry crumbs, the cake is ready.
If you'd like to frost the cake with some ganache, here's the recipe for the ganache.
Chocolate Ganache
Ingredients:
150 ml low fat cream
150 gms chocolate, roughly chopped.
Method :
1.While the cake bakes, make the frosting.
2. Heat the cream on a gentle heat in a small saucepan. Do not let it boil, but just bring it to a warm temperature. You could alternatively put in the microwave in 30 seconds spurts.
3. Take it off the heat and stir in the chopped chocolate. Stir till all the chocolate melts and there are no lumps. That's about it. It'll be slightly thin but the ganache will thicken as it cools.
4. Let the cake and frosting cool completely.
5. Using a spatula, spread the ganache over the cooled cake.