I'm calling this my Skinny Pumpkin Pie because it is flourless and a healthier version than most recipes you find. I've skipped the usual biscuit base I use in my other recipes, choosing an almond flour crust instead. For the filling, it's stevia instead of sugar and completely flourless. Sounds a bit strange but it does work?
I will admit, it isn't as sweet or creamy as the other cheesecakes I make, but in every other way this pumpkin pie will perfectly do. If you do want to take it up a notch higher, drizzle caramel sauce on the top just before serving.
With Christmas around the corner, I know we are going to be constantly surrounded by plenty of sugar and sweets and it doesn't help that they are all my favourites. But this year, I am going to try making healthier and skinnier versions of most. Wish me luck.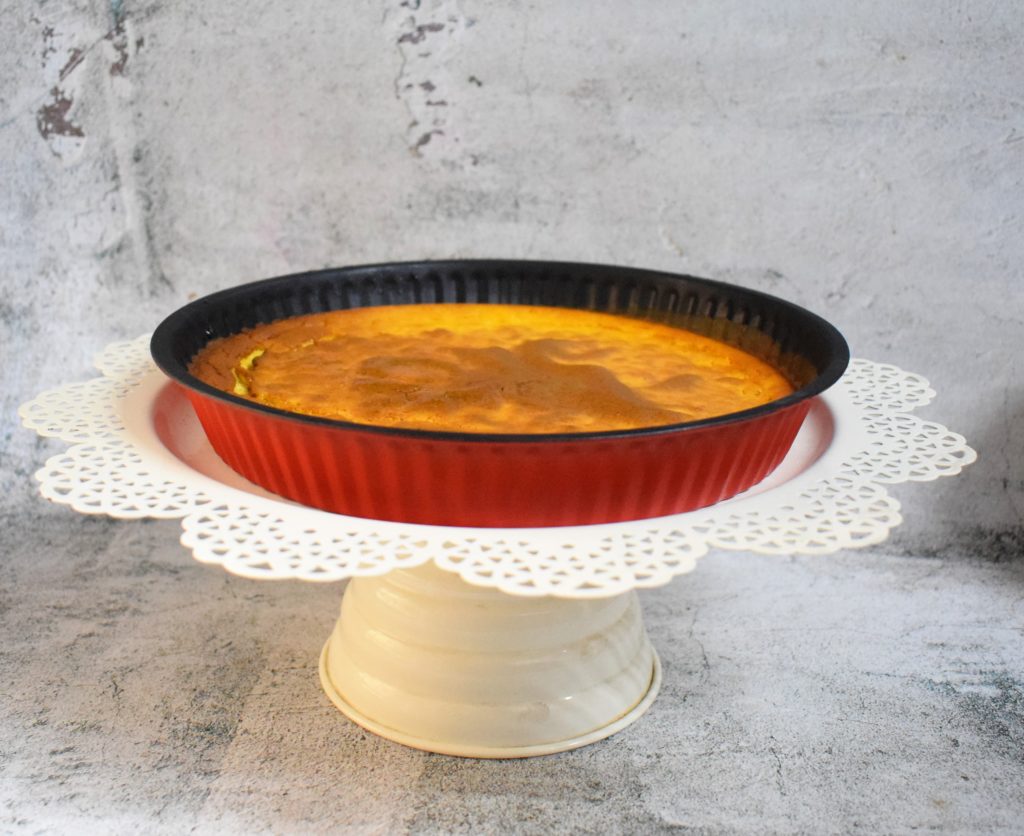 Making Pumpkin Puree:
To make pumpkin puree, pressure cook 400 gms peeled and cut yellow pumpkin with 1/4 cup water, with the weight on for about 10 minutes. Let it cool completely. The pumpkin will be soft and mushy and can be easily mashed with a spoon or a potato masher. You can also toss it into a blender. I found cut pumpkin on Bigbasket and this saved up so much time and effort. Freeze any leftover puree. I find it easy to make a larger quantity and stock up leftovers in the freezers. You can use the puree in pancakes, breads, cakes and cheesecakes too.
Pumpkin Pie
For the crust:
45 gms butter, melted
3/4 cup almond flour
1/2 tsp stevia
For the filling
200 gms cream cheese
2 eggs
2/12 tsp stevia
1/2 tsp cinnamon
1 cup pumpkin puree
1 1/2 tsp vanilla
Preheat the oven to a 160 C. In a bowl, mix the almond flour, stevia and melted butter with a spoon, until it resembles bread crumbs.
Press the crumbs onto the base of the pie tin and smoothen out with the back of spoon. Set aside.
In a separate bowl, mix all the ingredients for the pie filling. Pour on to the crust, smoothen out.
Bake in the preheated oven for 1 hr.
Once cooled, keep refrigerated.
To serve, scoop out portions onto a plate, using a cake server
You can serve the pie with a drizzle of caramel sauce.