I know Christmas baking is all about fruit cake, pudding and boozy trifle but if you'd like to go with something less conventional and more breezy, this whole orange and cinnamon cake is perfect for you. I love these kind of old fashioned recipes. They're enchanting and I can't but help fall for their charm.
Whole Orange Cake
Yes, that's right, because a whole orange goes into the cake. Sounds weird at first, but read on to see how and be prepared to be blown away by the deeply citrusy flavour of the cake. Nothing to complain about if you ask me, it's delicious.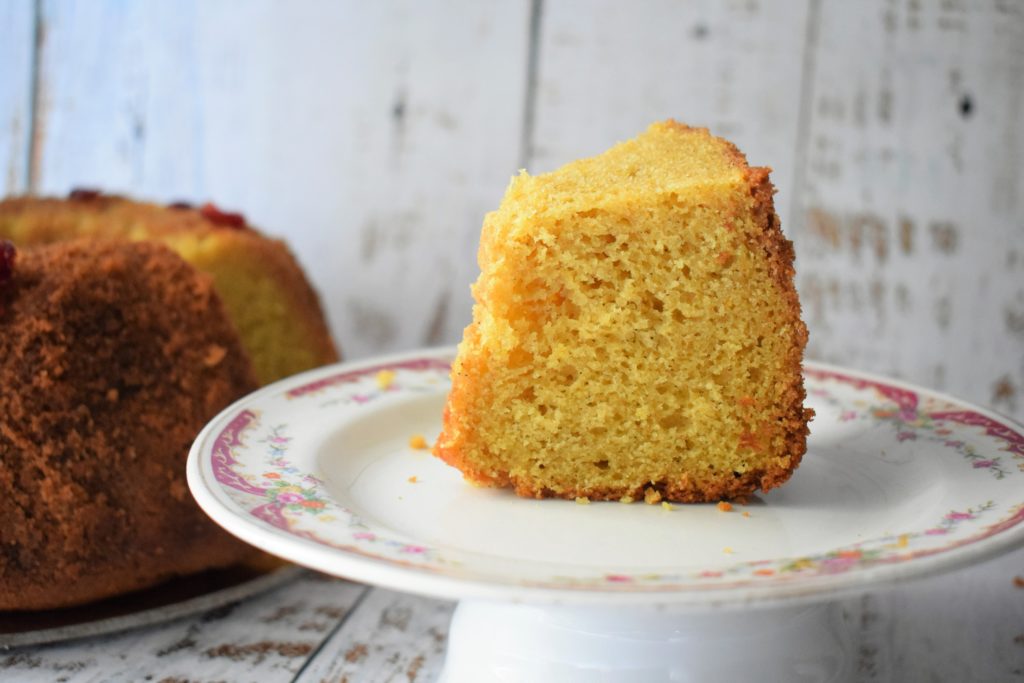 Spices In The Cake
I've used cinnamon in this cake but you can also go ahead and add mixed spice that is generally added in fruit cake. A dash of nutmeg will also do. And if you'd like to pair this cake with some more flavours, you could throw in some dried cranberries into the batter and I'm pretty convinced that white chocolate chips will make a great combination. If not in the batter, you can definitely deck up this cake with a white chocolate drip and some cranberry. Do you see the colours I see?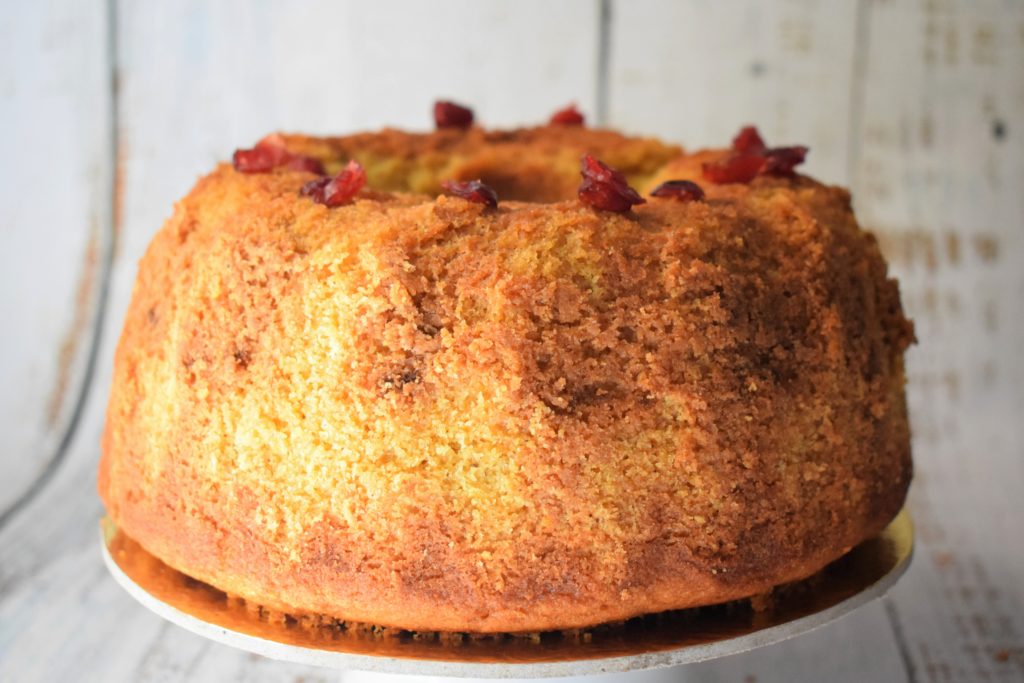 Whole Orange & Cinnamon Cake
Ingredients:
1 orange
225 gms/2 sticks butter, softened
1 cup sugar
1 tsp cinnamon
1/2 tsp nutmeg
4 eggs
3 tsp baking powder
1 tsp baking soda
2 cups flour
Preheat the oven to a 180 C. Generously grease a Bundt pan with butter. You can also bake this in a 9 inch round cake tin. Grease and line the tin with butter paper.
Place the whole orange in a saucepan and add enough water to cover it. Bring to a boil and let it cook for 15 minutes.
Take the orange out, let it cool. Cut in half, take out any seeds. Then put the orange with the skin into a blender and process to a smooth puree. You can add 2 tsps of the water used, if required.
In a large bowl, measure and add all the ingredients for the cake, including the orange puree. Using an electric beater, mix the batter until smooth. Do not overmix.
Pour the batter into the prepared greased tin and let the cake bake at 180 C for 40 minutes.
The cake is done when a toothpick inserted into the cake comes out clean
Let the cake cool in the pan for about 10 minutes, then turn it out onto a serving plate. Cut into slices, when the cake has completely cooled down.