I'm not willing to let the mango season slip away just yet, which explains this recipe for semolina mango cake. This is a recipe my mother in law shared with me and just that almost immediately warranted I try it. So Zi and I did. I baked and he ate.
This semolina cake is very simple to make. Although you don't need a cake beater, you'll need a blender/mixer to make the batter. It uses readily available ingredients like semolina, sugar, oil, milk and of course mango.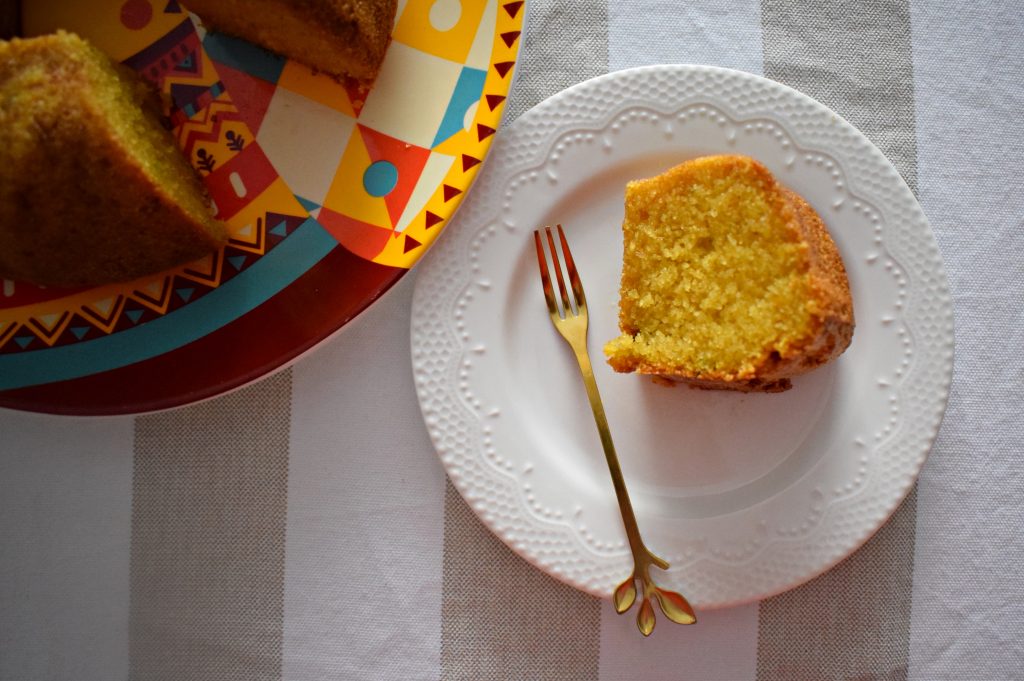 I love using mango in desserts and haven't had much luck adding mango puree into a cake, so I was intrigued by this recipe more than anything else. After my recent success with other semolina cakes, I felt quite confident this would turn out delicious and it did.
Other Semolina Cakes
If semolina cakes interest you, make sure to check out my recipes for Basboussa and Semolina Cake. Also, if like me you're a sucker for mangoes, check my recipe for Cheat's Cheesecake. It's my absolute favourite.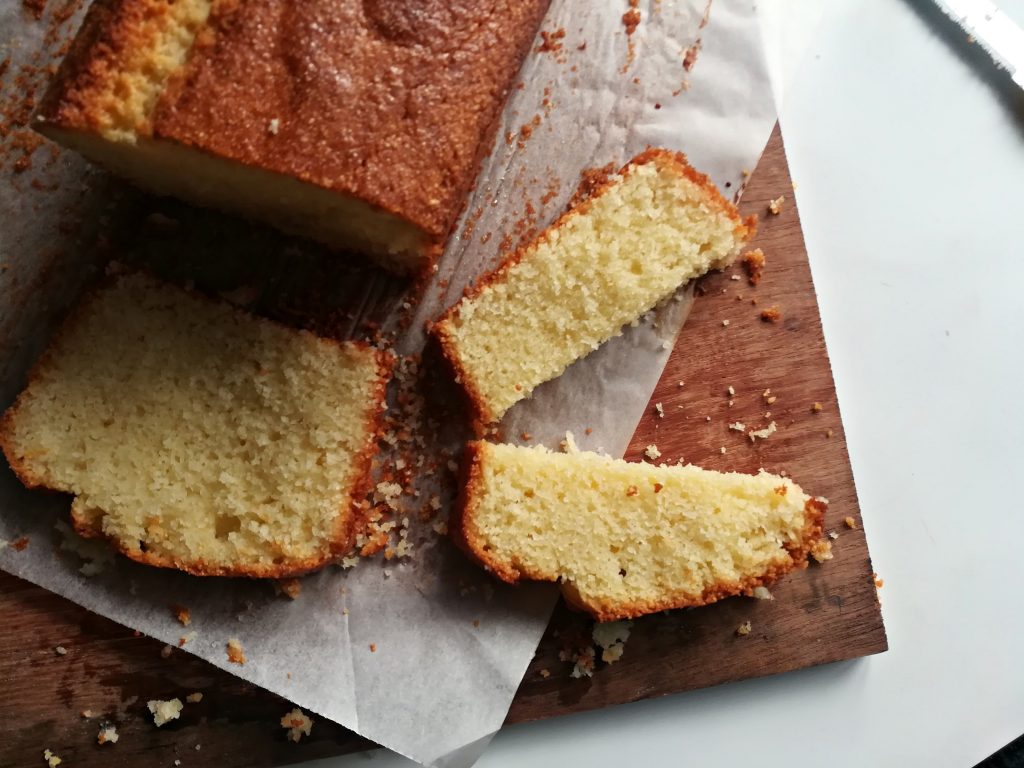 Ingredients for the Semolina Mango Cake
I've used baiganpalli mangoes in this recipe. I find them just sweet enough and considering their large size, it's easy to scoop out the flesh too. You can use any ripe mango in this recipe, sweeter the better. If the mangoes are ripe and aren't too sweet, make sure to adjust the sweetness of the batter before baking.
I've added chopped pistachios to the cake. They pair beautifully with semolina and mango. Also, the pistachios add a lovely crunch to the cake. If you want to keep the cake nut-free or want to skip it for any reason, go right ahead.
Hope you're following me on Instagram. See you there.
Semolina Mango Cake:
1.5 cups semolina
1/2 cup oil
1 cup ripe mango, chopped
3/4 cup sugar
1/2 + 1/4 cup milk
1 tsp baking powder
1/2 tsp baking soda
2 tsp lemon juice
1 tsp vanilla
1/4 cup pistachios, chopped (optional)
Preheat the oven to 180 C. Grease a bundt pan and dust with flour. If using a regular pan, grease and line an 8 inch round cake tin with parchment paper.
Put the semolina in a blender/mixer and grind to a fine powder. Tip it into a large bowl.
In the same blender, add the oil, chopped mango and sugar. Grind to a fine puree. Add this mixture to the ground semolina.
Add 1/2 cup milk to this mixture, bring together using a spatula and let the mixture rest for 1/2 hr.
Then add the remaining milk, the baking powder, baking soda, lemon juice, vanilla and chopped pistachios.
Using a spatula, mix all the ingredients together to form a smooth batter.
Pour the batter into the prepared cake tin and bake in the preheated oven for 30 -40 minutes.
The cake is ready when the top is springy to touch and a toothpick inserted in the middle of the cake comes out clean.
Allow the cake cool down completely before slicing it.