Banana & Rum Cake is just another fancy bake you make out of overripe bananas. When life gives you overripe bananas you bake them. Considering we are all often blessed in our kitchen with bananas that go black, we know we could use many recipes that call for them.
Before making this Banana Rum cake, I've made several bakes/cakes using bananas, all insanely delicious. The banana peanut cake is an absolute show stopper and the banana bars aren't any lesser attractive. If you head to my old blog chefonduty, you'll find plenty, and I mean plenty of banana recipes there too.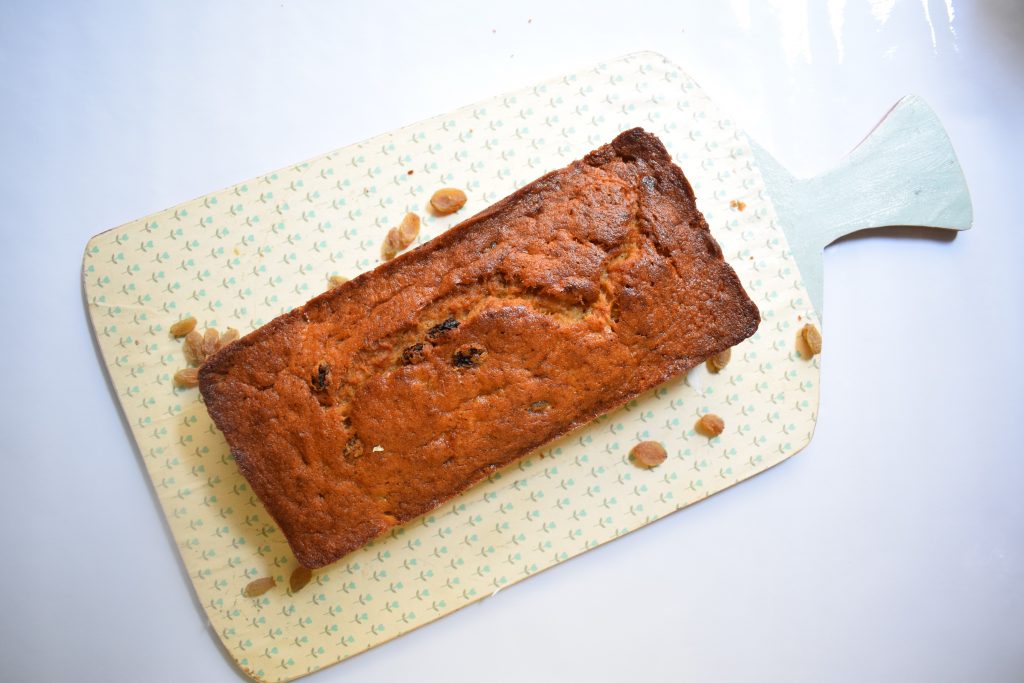 This Banana rum cake can feel like Christmas came early and I love things that make it feel like Christmas every day. It's perhaps the rum and the raisins used in the recipe that give it a festive flavour. (This reminds me, is it time yet to get those fruits soaking for Christmas fruit cake?) In all ways though, this is a great everyday loaf as much as it is a celebration.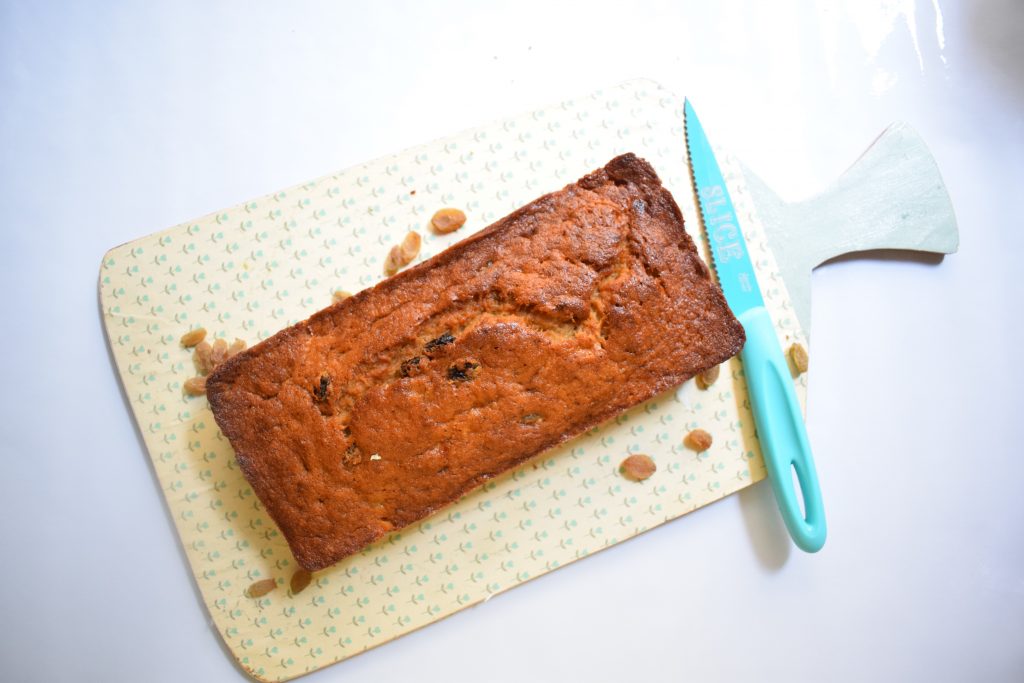 Ingredients for the Banana rum cake :
Apart from the raisins that need to be soaked in some dark rum, this cake needs just the regular baking ingredients. As with most banana recipes, riper the bananas, better suited they are for the cake. So don't throw away those speckled bananas yet.
If you head to my Instagram page, you will also find a 2 ingredient Banana Ice cream recipe under the highlight section. It's the best and only quarantine dessert you need. Follow me there for lots of other baking and cooking updates.
Let's get started :
Banana Rum Cake
(Adapted from Nigella's How to be a Domestic Goddess)
Ingredients:
1/2 cup raisins
1/3 cup dark rum
125 gms butter, melted
1/2 cup sugar
2 eggs
3 large bananas, ripe and mashed
1 tsp vanilla extract
1 1/4 cup flour
2 tsp baking powder
1/2 tsp baking soda
Put the raisins and rum in a small saucepan and bring to a boil. Remove from the heat. Keep aside till you get the rest of the batter ready.
Preheat the oven to 170 C. Grease and line a medium-sized loaf tin with butter and baking paper.
In a large bowl, mix the melted butter and add the sugar. Using a cake beater, mix until smooth. Add the eggs, one by one, beating after each addition, followed by the vanilla essence.
Add the mashed bananas. Mix well.
Add the soaked raisins. By now, the raisins would have absorbed most of the liquid. You can add any remaining liquid there is in the pan to the batter.
Sift in the flour, baking powder and baking soda. Using a wooden spoon mix all the ingredients together until all the flour is incorporated.
Tip the batter into the prepared loaf tin and bake for about 60-75 minutes.
When the cake is done, a toothpick inserted in the middle of the cake will come out clean.