This Orange Coconut cake is what tea time dreams are made of. Soft and buttery, with a subtle crunch from the coconut, this cake is not only decadent but also non-fussy to make. I love making simple loaves like this one and you'll find plenty of those recipes on the blog.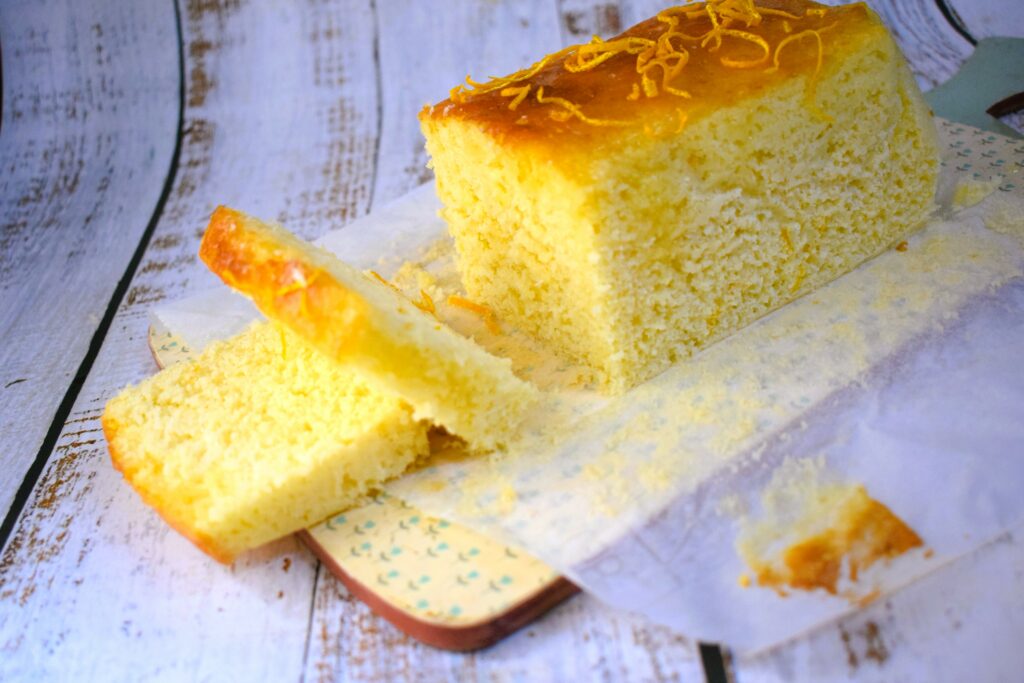 Ingredients in the Orange Coconut Cake
Apart from half a cup of desiccated coconut and fresh orange for its juice and zest, this cake can be made with regular pantry ingredients. Flour, eggs, sugar and milk are the only other ingredients you'll need. I've skipped making a frosting for this cake. It is gorgeous on its own but if you're in the mood to elevate it to extra decadent, you can make a simple glaze with icing sugar and fresh orange juice. It is simple but adds so much pizzazz.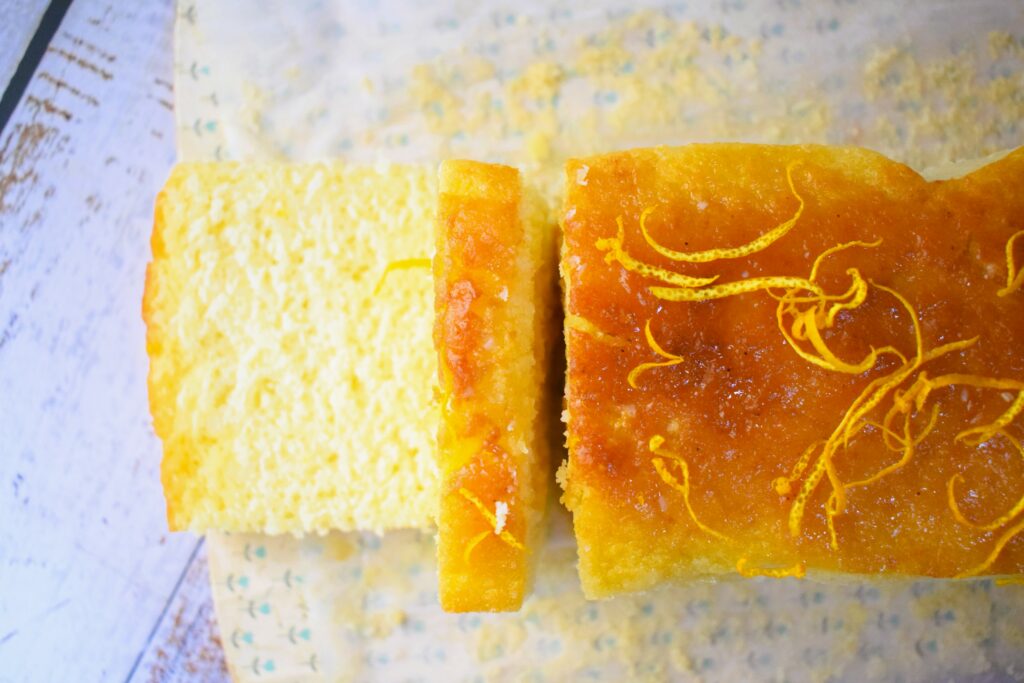 Other Loaf Cake Recipes
It's hard for me to pick just a couple of favourites, but if I were to rate them on the basis of low effort and big results, these are the ones I'd pick.
Chocolate loaf cake: this is the only chocolate loaf recipe you'll need. It satisfies chocolate cravings on all levels.
Sponge cake with sprite: unbelievably easy to make and with a fantastic texture. You have to make it to believe it.
Strawberry and cream cheese loaf: it is as fancy to eat as it sounds but effort-wise, not demanding at all
Follow me on Baking with Rona on Instagram for regular updates
This Orange Coconut Cake is what tea time dreams are made of. Perfect texture with a bit of crunch from the coconut, this cake is easy to put together and even easier to finish in a single sitting.
Ingredients
125 gms butter. softened

1/2 cup sugar

2 eggs

zest of 1 orange

1 1/2 cups flour

1 1/2 tsp baking powder

1/2 tsp baking soda

1/2 cup desiccated coconut

1 cup milk

For the glaze

1 1/2 tbsp fresh orange juice

1/4 cup icing sugar
Directions
Start by preheating the oven to 180 C. Line a medium-sized loaf tin with butter paper
Sift in the flour, baking powder and baking soda in a small bowl. Add the desiccated coconut and set aside
In a separate large mixing bowl, beat the butter with the castor sugar and orange zest, until the mixture is light and fluffy
Add the eggs, one by one, beating lightly after each addition
Add the coconut flour mixture, alternating with the milk, beating all the while on low speed. Start and end with the flour
Spoon the mixture into the prepared loaf tin and bake for 50-55 minutes. The cake is done when a toothpick inserted into the centre of the cake comes out clean or with dry crumbs. Let the cake cool down while you make the icing.
Once the cake has cooled down, brush it all over with the glaze
To make the glaze, mix freshly squeezed orange juice with the icing sugar