Sponge cake is always a winner. Despite its humble flavour and basic nature, it always sounds comforting and inviting. Although generally, a sponge cake gets its lightness from egg whites we found a way around the slightly laborious process when we discovered this recipe. Using sprite in the cake does the job for you and gives the cake an airy texture that is just as good. I can tell the kids enjoyed it because it was over even before I could go back for a second slice. Neither could I get a single picture after it was sliced.
This sponge cake is simple to bake and makes one medium-sized loaf. You can have it plain or use it as a base for trifles and other cake desserts. If you like trifles as much as I do, you'll find a recipe on my Instagram account. It's always a favourite in our home, especially at Christmas time.
Because the recipe uses sprite, it skips using any baking soda or baking powder. (Just in case, you had a look at the ingredients and wondered if I had missed out on any ingredients) If you're looking for an eggless sponge to use as a base for desserts, you can use the recipe from my Gulab Jamun Cake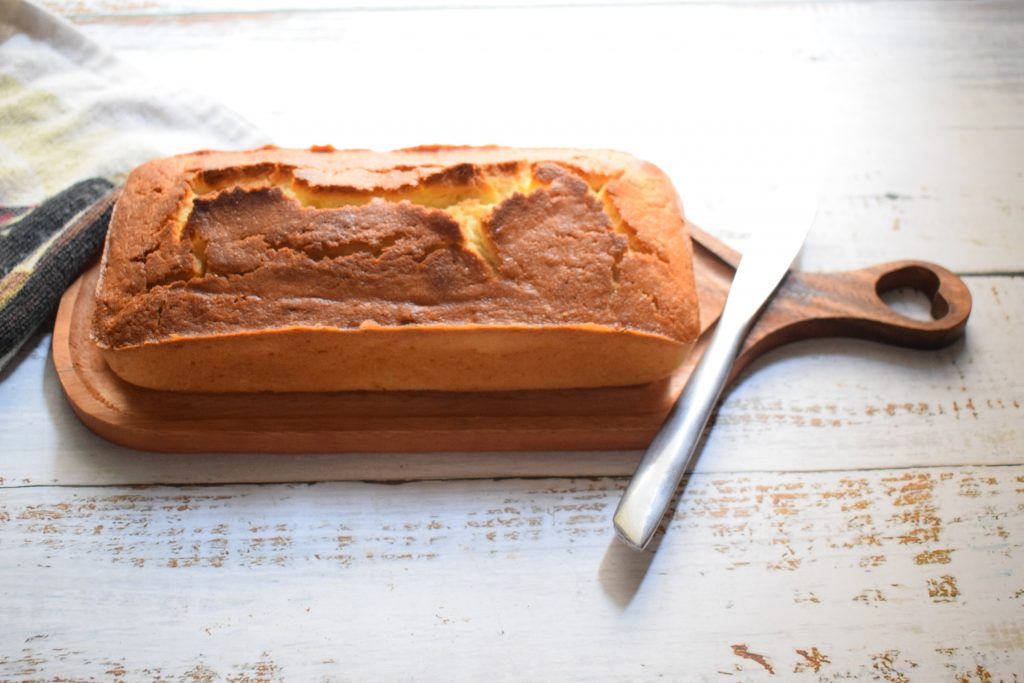 Heading on to the recipe now:
Sponge Cake with Sprite
150 gms butter
3/4 cup sugar
3 eggs
1 1/2 cups flour
1 tsp lime zest
1tsp vanilla extract
1/2 cup sprite
Preheat the oven to 170C. Grease a medium sized loaf tin with a little butter and dust with flour. Keep aside.
In a large bowl, beat the softened butter and sugar until the mixture is creamy and light. This might take around 6-8 minutes.
Add the eggs one at a time, beating slightly after each addition. Add the zest and vanillla extract. Fold in the flour, followed by the sprite. Mix well using a spatula.
Spoon the batter into the prepared cake tin and bake in a preheated oven for about 50 minutes. The cake is done when a skewer inserted into the center of the cake comes out clean.
Let the cake cool down completely before serving.