You need these spiced nuts in your life. As cheeky as that sounds, trust me, these spiced nuts make your home feel like festive and everything beautiful. Crispy, with a hint of sugar and all those warm spices, these nuts are so easy to make, yet so special and outstanding.
Apart from savouring these endlessly just because they are so good and comforting, you can also pack them up in little boxes or bottles to make edible gifts for friends and family. If you want to gift something savoury, try these Cheese straws I posted a few weeks ago.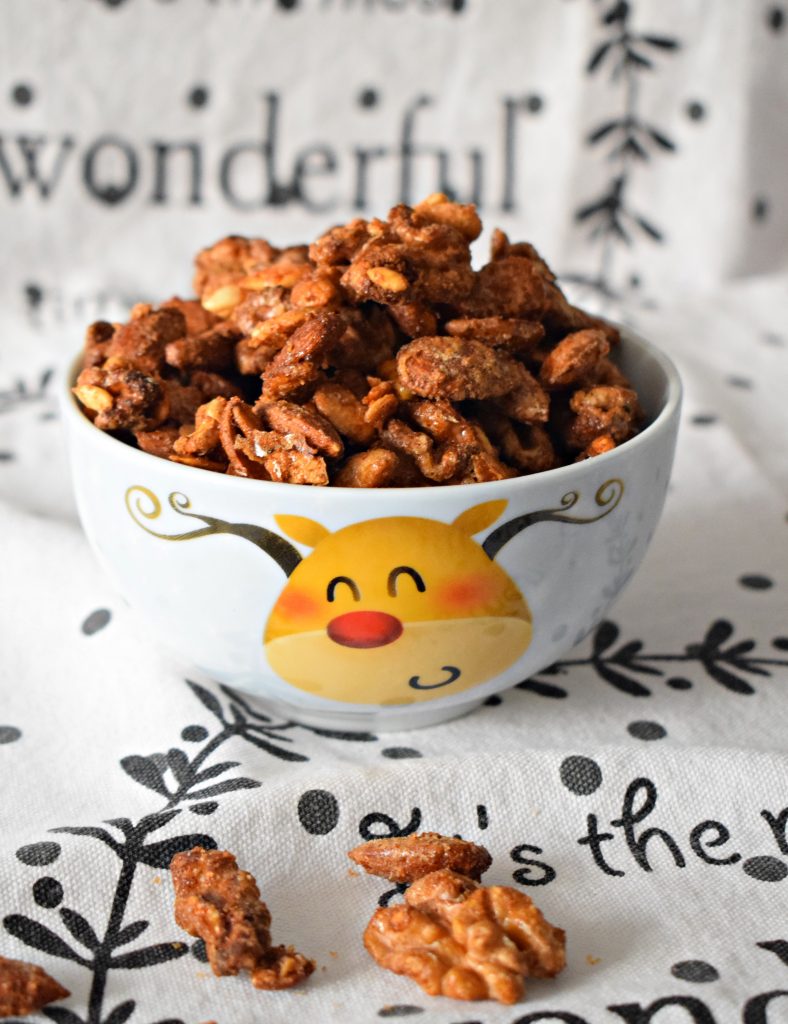 Ingredients to make Spiced Nuts:
This recipe requires a mix of nuts, egg white, sugar, salt and some spices. Although you can get creative with what spices you want to use, I found it wise to stick to cinnamon and paprika to bring in a good festive feel. If you want to avoid the sugar, you can try using curry powder, although this is just a suggestion and I haven't tried this variant yet. If you do, let me know.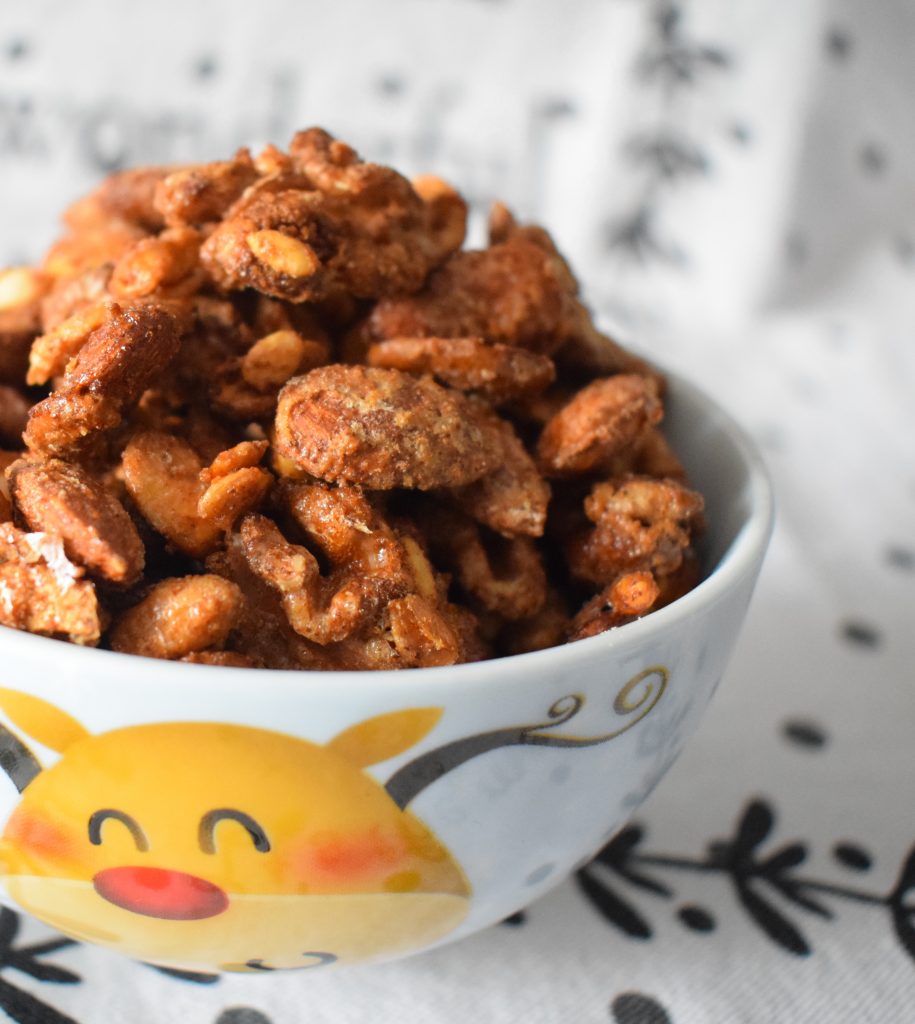 What nuts to use:
This recipe is well accommodating, so you can use a wide array of nuts. As I always recommend, go with what is easily available to you. For me, that meant I use cashew nuts, almonds and walnuts. I thought it was a perfectly good idea to add some seeds to this mix as well. A mix of pumpkin and watermelon seeds work great here.
You can also use unsalted pistachios, hazelnuts, pecans etc.
Follow me on Instagram for daily updates from my kitchen.
Spiced Nuts:
Ingredients:
Mixed nuts and seeds: 350 gms
You can use a mix of almonds, cashew nuts, walnuts, pumpkin seeds, watermelon seeds
1 egg white
1 tbsp water
3/4 tsp cinnamon powder
1/2 cup castor sugar
1/2 tsp salt
1/2 tsp paprika
Preheat the oven to 135 C. Line a baking tray with butter paper
In a large bowl. mix the egg white and water. With a fork, beat the mixture, till it is frothy.
Add the nuts to the egg mixture and mix well.
In a separate, small bowl, mix the salt, sugar, cinnamon and paprika.
Add the spice mixture to the nuts and mix well.
Spread the spice coated nuts on to the prepared baking tray.
Bake in a preheated oven at 135 C for 45 minutes, stirring the nuts every 15 minutes.
When the nuts have baked, take them out of the oven, stir them around to cool them.
Store in an airtight container.