These coconut lemon truffles are the perfect fix for those last-minute sweets you need to make. With the festive season coming up, it becomes an absolute necessity to stock up the house with sweets and treats and we all know homemade goodies just make everything more special.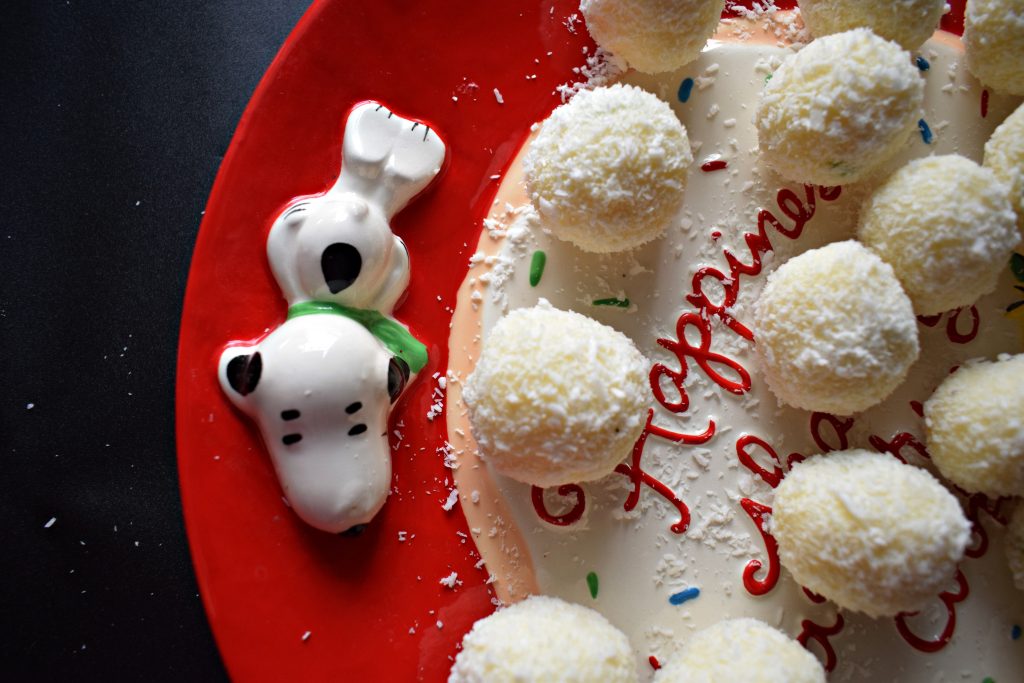 What I absolutely loved about making these coconut lemon truffles was the ease with which the truffles came together. No-fuss, no sticky mixture, no flop show, these were all good right from the start. You need 4 ingredients and not much time and of course, these don't need any cooking too. Tell me if you find anything better because you won't.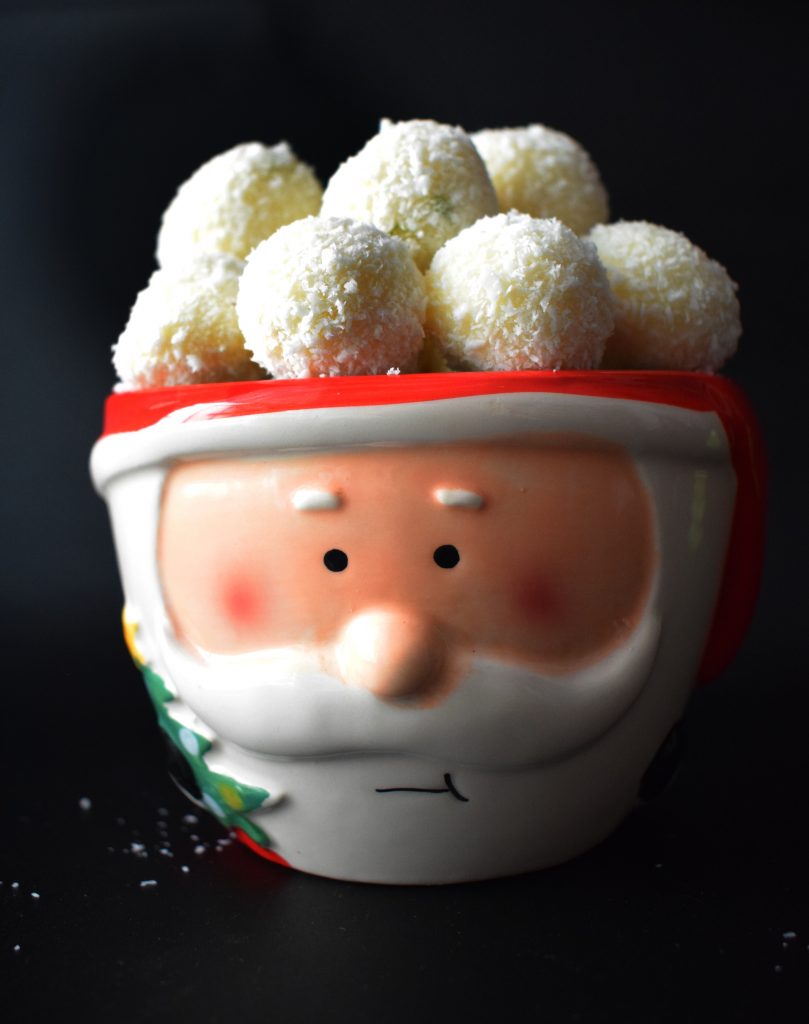 Ingredients for the Coconut Lemon Truffles
The ingredients are pretty easy to narrow down. You obviously need lemon and desiccated coconut as the name suggests. The other two ingredients that magically bring everything together are white chocolate and milk cream, basically a white chocolate ganache.
You can use low-fat milk cream for this recipe or cream with a medium to high-fat content too.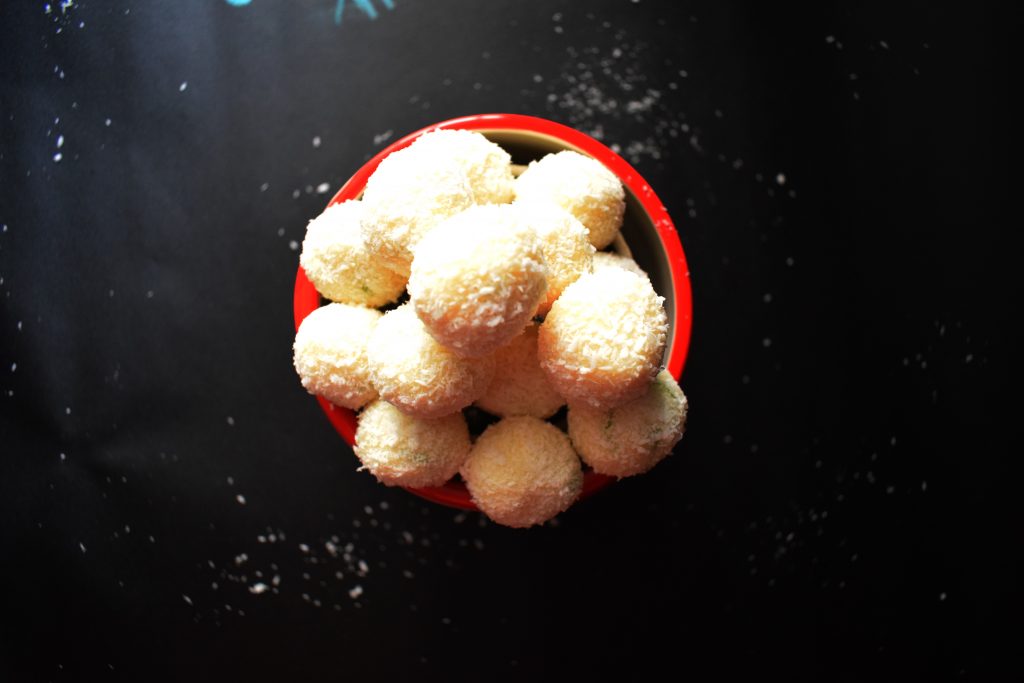 How to make these truffles
There are essentially 3 steps to making these. First is to make the truffle mixture, then to let it refrigerate and make it pliable and three to roll the mixture into truffles and coat with coconut. That's it. Simple.
Once you've made the truffle mixture it will need to be refrigerated for at least for 90 minutes. If you'd like to make it in advance you can let the mixture stay refrigerated even overnight. The mixture will harden a bit and will only need a little extra coaxing while being rolled into truffles.
Check out my Instagram stories under the highlight "Party Food" to see a step by step process how these were made.
Coconut Lemon Truffles
1/4 cup cream
250 gms white chocolate, roughly chopped
Zest of 1 lemon
Juice of 1 lemon
1/2 cup +3/4 cup dessicated coconut
Put the white chocolate and cream in a microwave-safe bowl.
Melt the two together in 30 and 15-second spurts in the microwave, stirring in between, until all the chocolate has melted.
Add the lemon zest and juice and 1/2 cup of desiccated coconut. Mix to make a smooth mixture. You should end up with a mixture that has come together and isn't sticky.
Cover with cling film and refrigerate for 90 mins.
When the mixture has firmed up take a tablespoon of mixture at a time and roll into a ball, and then coat with the remaining desiccated coconut.
Continue until all the mixture has been used up. This mixture should make about 25 truffles.
Keep refrigerated until serving.