I've been trying to make healthier and low carb versions of my favourite foods, especially desserts. These low carb brownies seem to be by far, my most successful attempt in that respect. No flour, no sugar and so chocolaty and delicious. What's even better, is that these need fairly easily available ingredients.
If you enjoy brownies as much a I do, check out the other brownie recipes I have on the blog.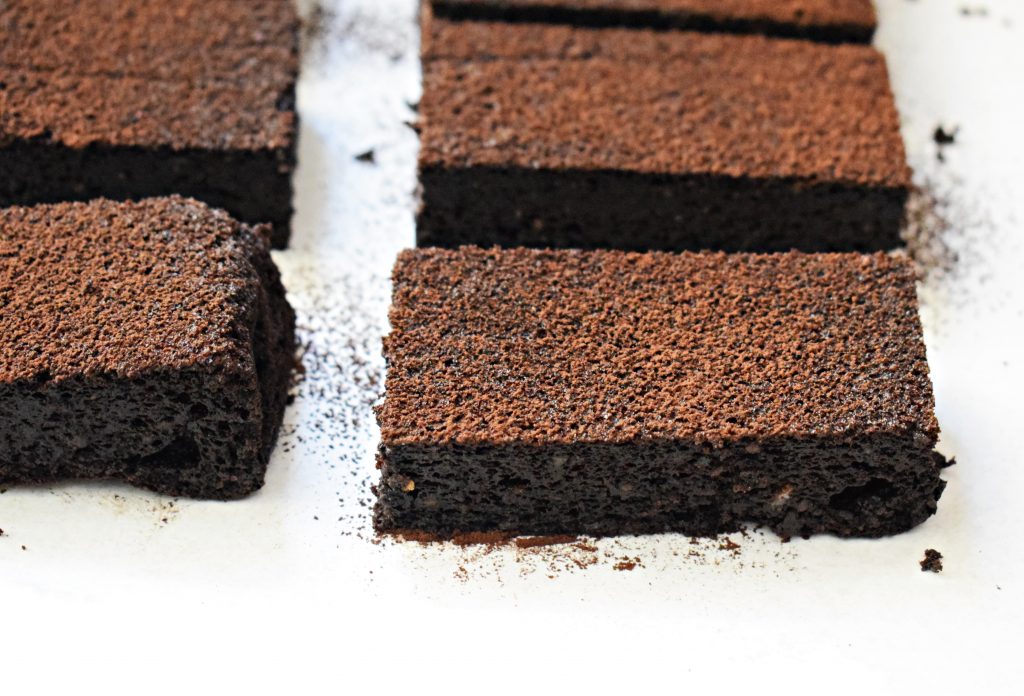 Ingredients for these Low carb brownies:
Almond flour: While this is easily available at many stores and even on amazon, I found it best to make almond flour at home. It's not a lot of work and cheaper than definitely readymade almond flour. Yes, I am frugal like that. To make almond flour at home, as surprised as you may be, all I do is grind almonds, with the skin on, to a coarse powder. I store it in a glass container and keep it refrigerated so it doesn't turn clumpy.
Chocolate: Although I often use compound chocolate in many of my recipes, I used real chocolate to make these brownies. Good quality chocolate is available in many baking stores and even online. You can use compound chocolate too but it just won't match the taste and quality of real chocolate.
Coconut milk: It is best to use readymade coconut milk in desserts and baking. It has a better consistency and is more stable than fresh coconut milk.
Stevia: This is the first time I was using Stevia. I bought it on Amazon. I'm still learning about stevia and how to use it. From my limited experience, I can tell you it's very sweet and tastes very different from sugar. Use it sparingly, and adjust the quantity according to the sweetness levels you are comfortable with.
As with most brownies, these low carb brownies only get better the next day. Keep them refrigerated and they will last 5-6 days.
Follow me on Instagram for daily updates from my kitchen .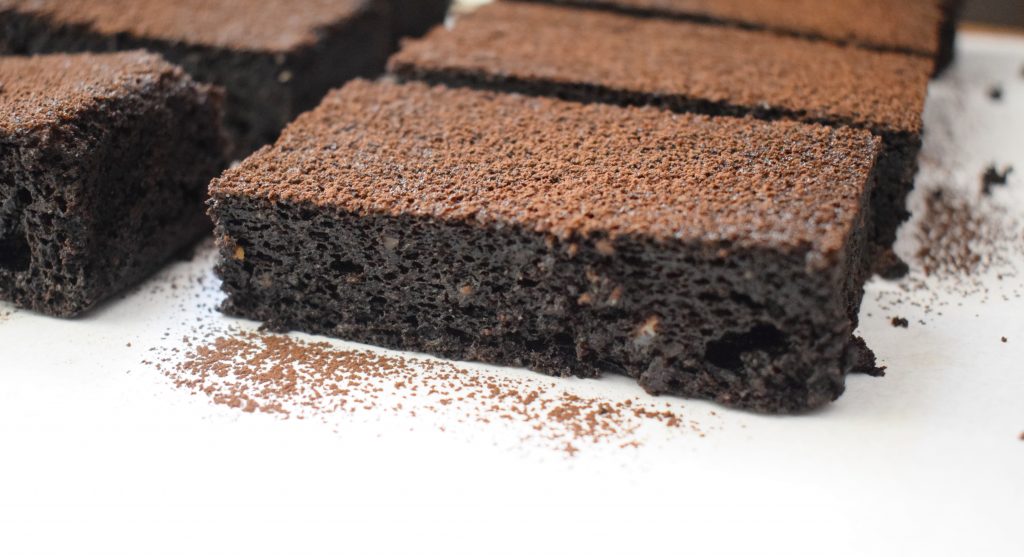 Low Carb Brownies :
Ingredients:
120 gms chocolate
120 gms butter
4 tbsp coconut milk
30 gm stevia
30 gm almond flour
4 tbsp cocoa
1 tsp baking powder
4 eggs
Preheat the oven to 180 C. Line a square brownie pan or cake tin with baking paper.
Place the chocolate, butter and coconut milk in a microwave-safe bowl. Heat the mixture in the microwave until all the butter and chocolate have melted. You can do this in two, 1-minute intervals.
Keep aside and let it cool.
In a separate bowl, mix the stevia, almond meal, cocoa powder and baking powder. Mix well, using a whisk. Add the eggs and the cooled down chocolate mixture.
Whisk all the ingredients together to make a smooth batter.
Pour the batter into the prepared cake tin and bake in a preheated oven for 20-25 minutes.
Once baked, allow the brownies to cool down completely before cutting them. You can top them with a thin dusting of coca powder if you like.
These will stay well refrigerated for about 6 days.