If you need an iconic tea cake that will blow your mind every single time you make it, this Honey Cake is the recipe you need. It's the recipe you write and frame to pass down generations because it is that good. Ridiculously soft, sweetened with only honey and with a warm honey syrup that just upgrades it to being all fancy schmancy.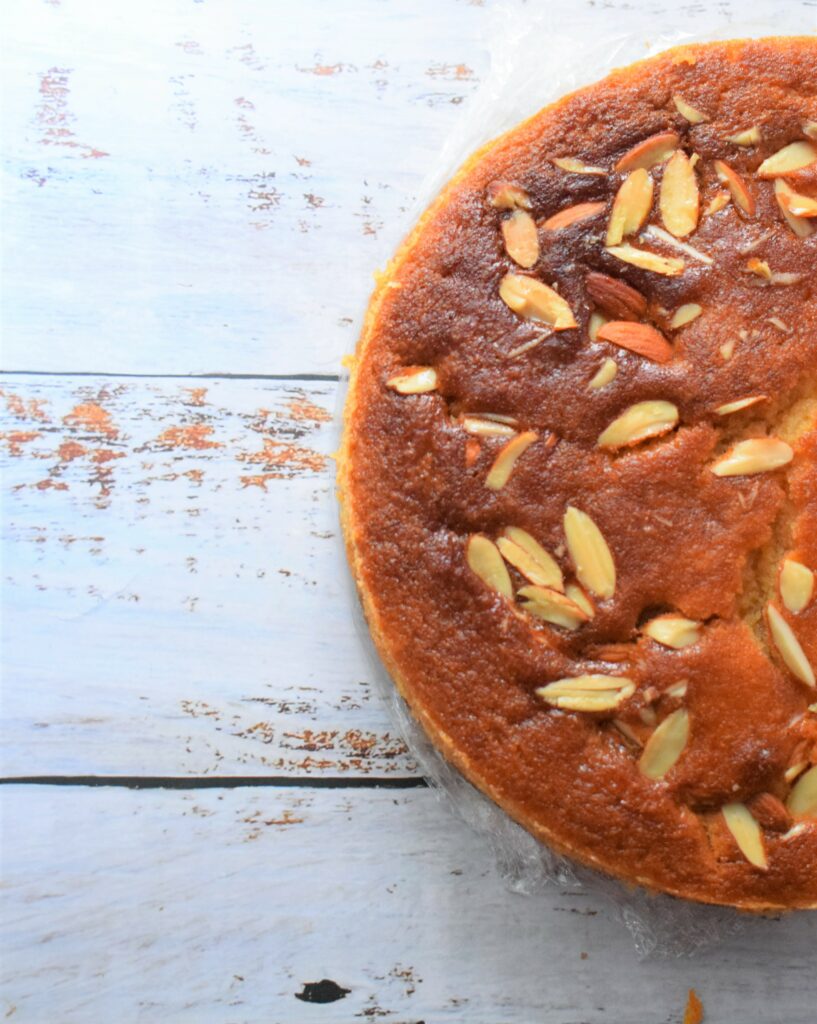 Tea Cakes
Of all the cakes I bake often, tea cakes are my favourite kind. There's something so alluring and comforting about baking these simple and no fuss delights that can instantly elevate a boring evening to a memory in the making. If you like tea cakes as much as I do, once you've tried this Honey Cake, make sure to try the Cardamom Cake and Sponge Cake. Both need minimal effort but deliver big on rewards.
Ingredients For The Honey Cake
You'll need just regular cake ingredients to make this one. 4 eggs might seem a bit too much but they make the cake rich and moist. Use honey of flowing consistency instead of the thick and syrupy ones. Adding slivered almonds on the top not only makes the cake look pretty but adds a great texture to the cake. A touch of orange zest exudes a wonderful flavour.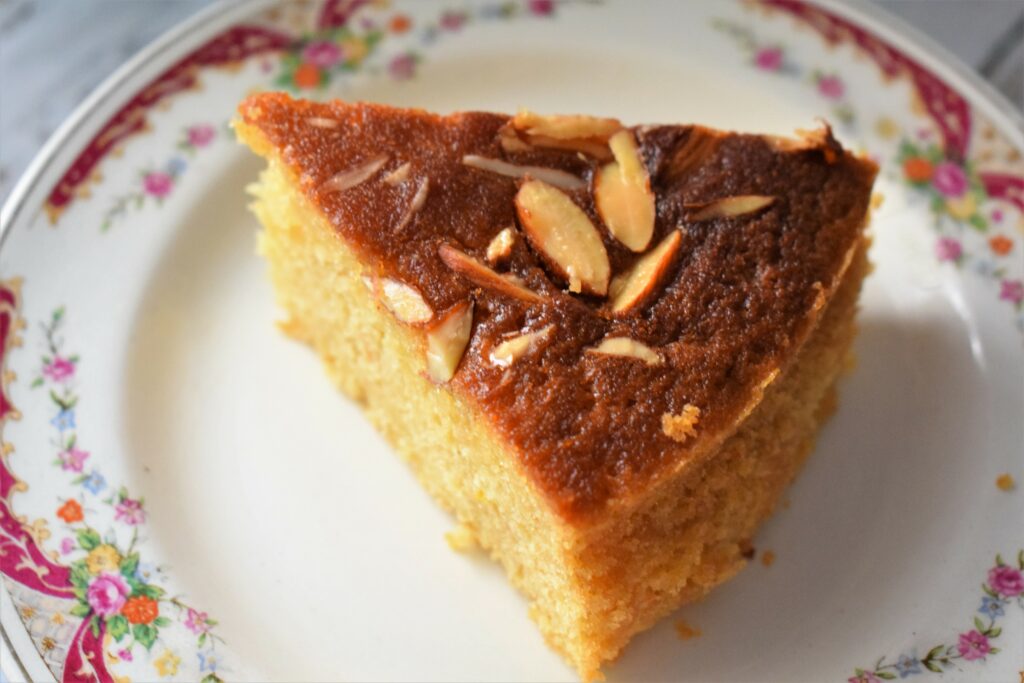 Honey Cake
1 cup/225 gms/2 sticks butter, softened
2/3 cup honey
4 eggs
3 tbsp milk
1 tsp orange zest
1 cup flour
1 1/2 tsp baking powder
2 tbsp slivered almonds to garnish
For the syrup
1/3 cup honey
1/2 cup water
1 tsp lemon juice
Preheat the oven to 180 C. Grease and line an 8 inch round tin with baking paper. Set aside.
In a large bowl, add the butter. Using an electric cake beater, beat the butter, until it is pale and creamy.
Add the honey, beat until combined.
In go the eggs, one by one, beat only until incorporated after each addition. Add the zest.
Sift in the flour and baking powder, mix on low speed, along with the milk. Do not over mix.
Spoon the batter into the prepared tin. Sprinkle the slivered almonds on the top.
Bake in a preheated oven at 180 C for 45 minutes.
When the cake has baked, let it cool down for 15 minutes, then brush the warm syrup all over the cake. Let the cake soak in all the syrup for at least 15 minutes, before you cut it.
To make the syrup, mix the honey and water in a saucepan. Put it on the stove and let it simmer for about 5 minutes. Add the lemon juice and take off the heat a minute later.