Happy new year peeps!!! 2020 is done with and 2021 here we come!!!! I wanted to put an exciting recipe to begin the year with. Something comforting while yet not too indulgent as we are all recovering from holiday eating. What better recipe than warm Dulce de leche brownies. These chocolate brownies with swirls of dulce de leche are heavenly with every bite.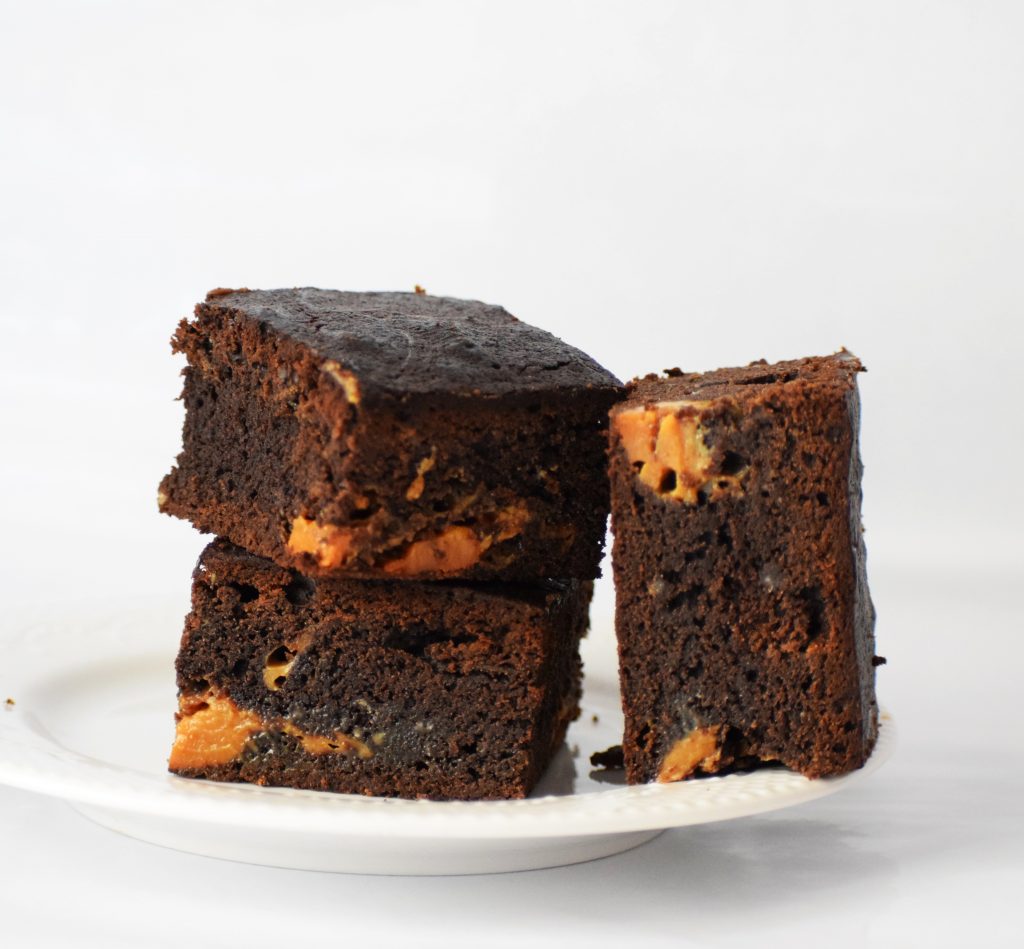 What is dulce de leche:
Dulce de leche is nothing but boiled condensed milk. I love using it in desserts. It adds great taste and texture and instantly upgrades any dessert you add it to. Swirl it into your vanilla ice cream or your buttercream frosting and of course, my favourite thing to do with it is Banoffee pie. So easy, so good. I'll post it here sometime. (Read notes below to find out how you can make it at home)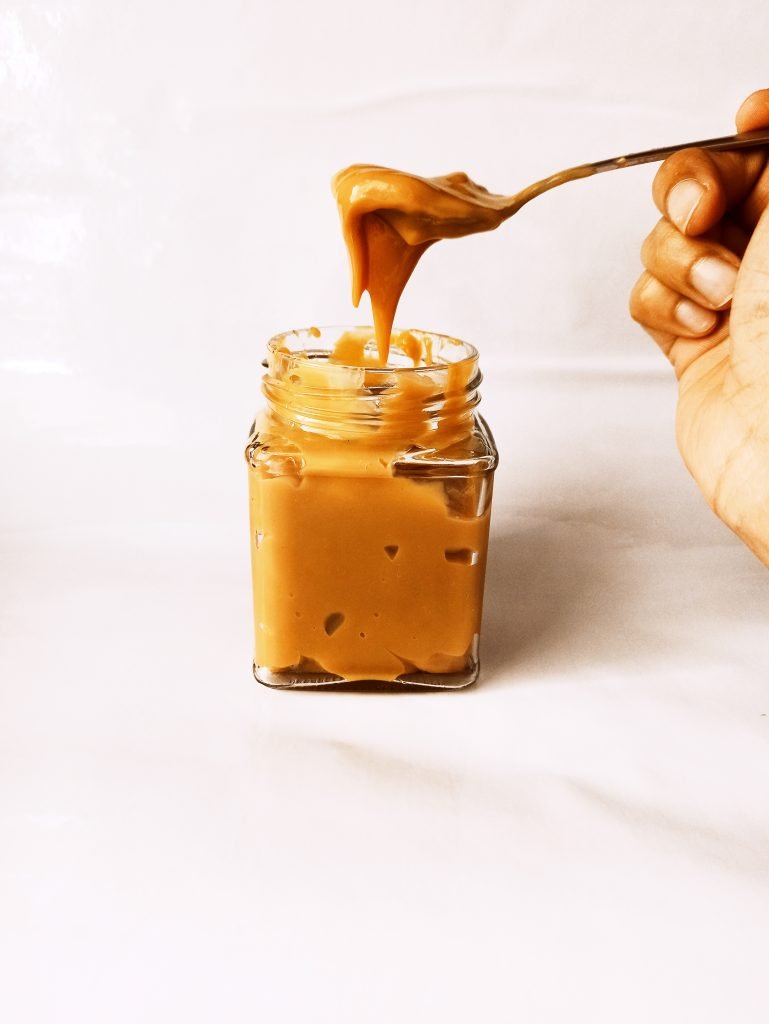 Why bake brownies :
The thing about brownies is that you can't go wrong with them. They need lesser flour than cakes, they don't need to rise either, and they taste only better the next day. The dulce de leche in these brownies makes them extra fudgy as its texture remains almost the same even after baking.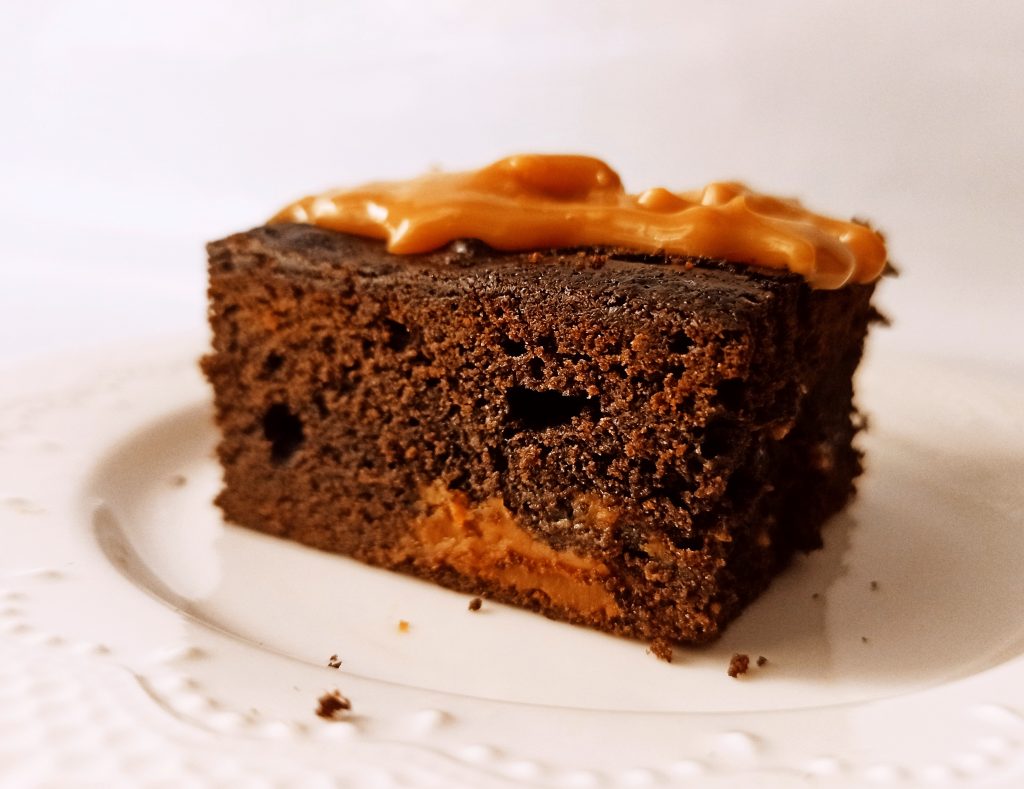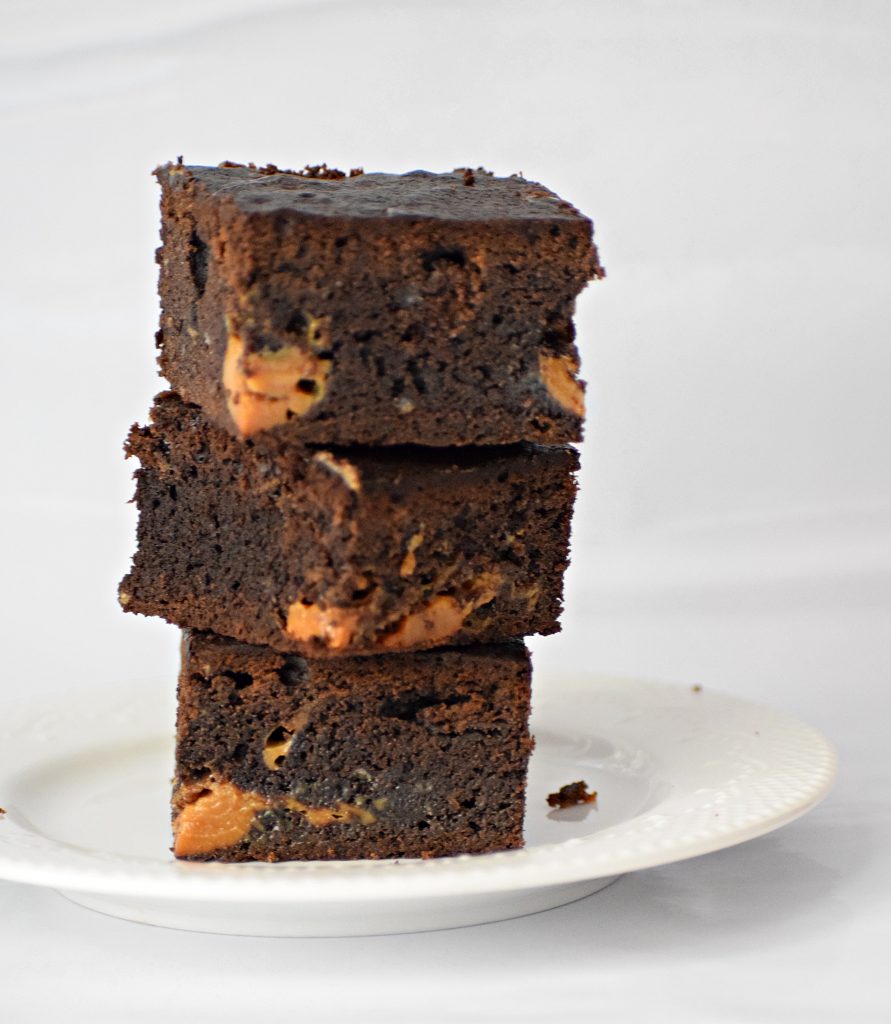 If brownies are your go-to dessert, check out the other brownie recipes on this blog. It's hard to pick a favourite but I absolutely adore these dark chocolate fudge brownies.
Notes:
To make your own dulce de leche: Put an unopened can of condensed milk in a pressure cooker. Fill the cooker with enough water to cover the tin. Put the lid on and cook on a gentle flame for 2 hrs without the weight on.
If you want to see this process in pictures, head to my Instagram page to see a reel I put there a few days ago. Lots of tips and baking updates there. Make sure you follow me there.
Since cooking the condensed milk takes 2 hrs, you could boil multiple cans at a time. You can then store these unopened for a few weeks and then refrigerate the leftovers.
You can also use store-bought dulce de leche. You'll find it at some speciality food stores or even on Amazon.
Dulce de Leche Brownies:
Adapted from "The sweet life in Paris by David Lebovitz"
Ingredients:
120 gms butter
170 gms milk chocolate
1/4 cup cocoa
3 eggs
3/4 cup sugar
2 tsp vanilla extract
1 cup flour
3/4 cup dulce de leche ( See notes)
Preheat the oven to 180 C. Line an 8-inch square baking pan with parchment paper.
Put the butter and chocolate in a saucepan. Melt the two together on a very low flame, making sure to stir continuously.
Take off from the heat. Whisk in the cocoa powder.
Add in the eggs, one by one, stirring after each addition.
Toss in the flour, sugar and vanilla extract. Whisk together just until combined.
Pour half the brownie batter into the prepared tin. Put half the dulce de leche in dollops all over. Swirl it around gently using a knife. Just drag the knife once or twice. Do not over mix.
Pour the remaining batter on top. Repeat the process with the remaining dulce de leche.
Bake the brownies in the preheated oven at 180 C for 45 minutes.
Make sure the brownies cool down completely before you cut them.