Ok, I promise this Biscoff cheesecake will be last of the cheesecakes for the year. But guys, Biscoff is such a rage right now and I just couldn't ignore it any longer. Warning: Biscoff is highly addictive. Also, have you tried the White chocolate cheesecake already? What are your thoughts?
As strange as the year has been, one thing I'm truly grateful for this year is that I mastered cheesecakes or so I'd like to think. I love that I can use one master recipe and make so many variations by just tweaking a few ingredients. It works every single time. So if there's one cheesecake recipe you need in your life, it's already here.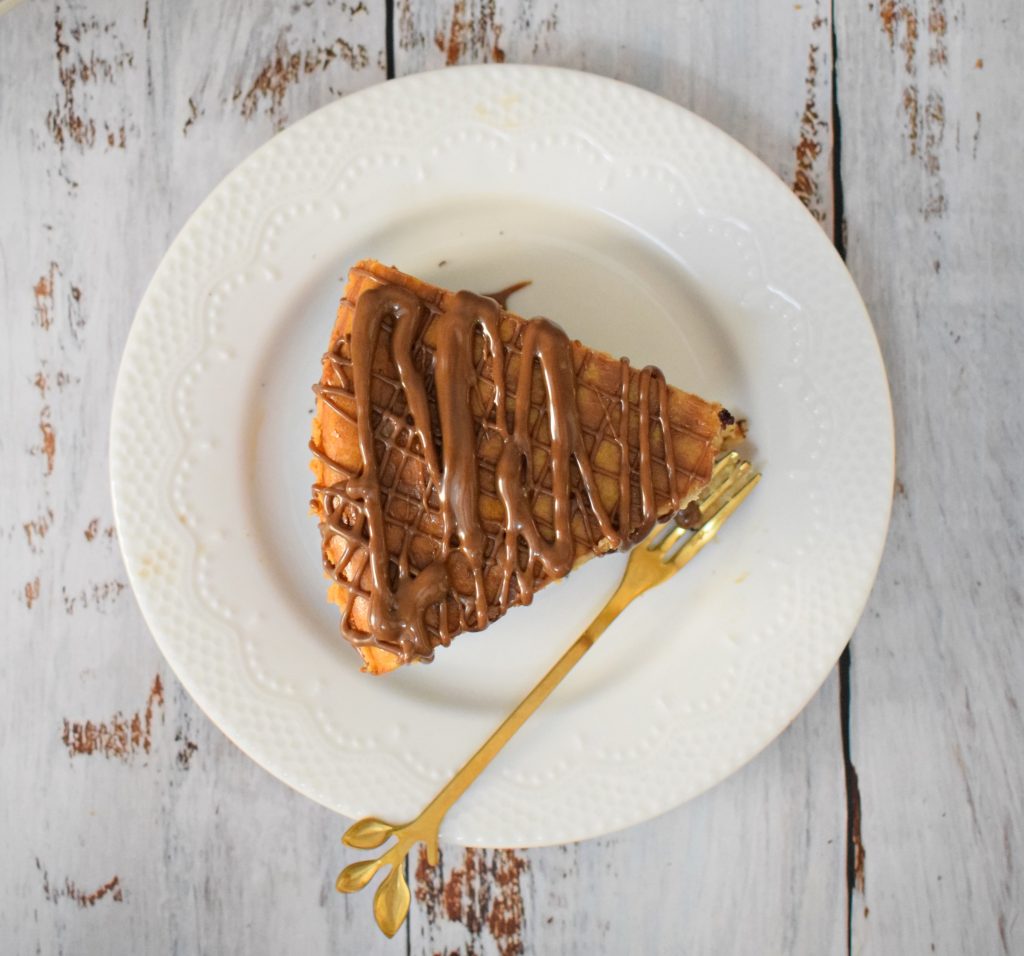 What is Biscoff?
Biscoff is cookie butter and there are a few different flavours you can find. I found a jar at the local baking supply store but you can find it on Amazon too. You'll need about 200 gms for this recipe and don't worry about leftovers, they'll disappear rather quickly.
I'm already flooded with dessert ideas using biscoff. A pie and banoffee equivalent are on top of my list. I'd love to hear your ideas too.
Also, this makes quite a rich dessert, so you might want to cut them tiny slivers at serving time.
How to bake a cheesecake:
Since I've made so many cheesecakes now and have posted most details earlier, I'm going to leave links to tips and tricks here. The method and process are fairly similar, except when you're making Japanese Cotton Cheesecake.
You can read about using a springform or regular pan on this post here. Although this one doesn't need to be baked in a water bath, so you might be very comfortable using a loose-bottomed tin to bake this.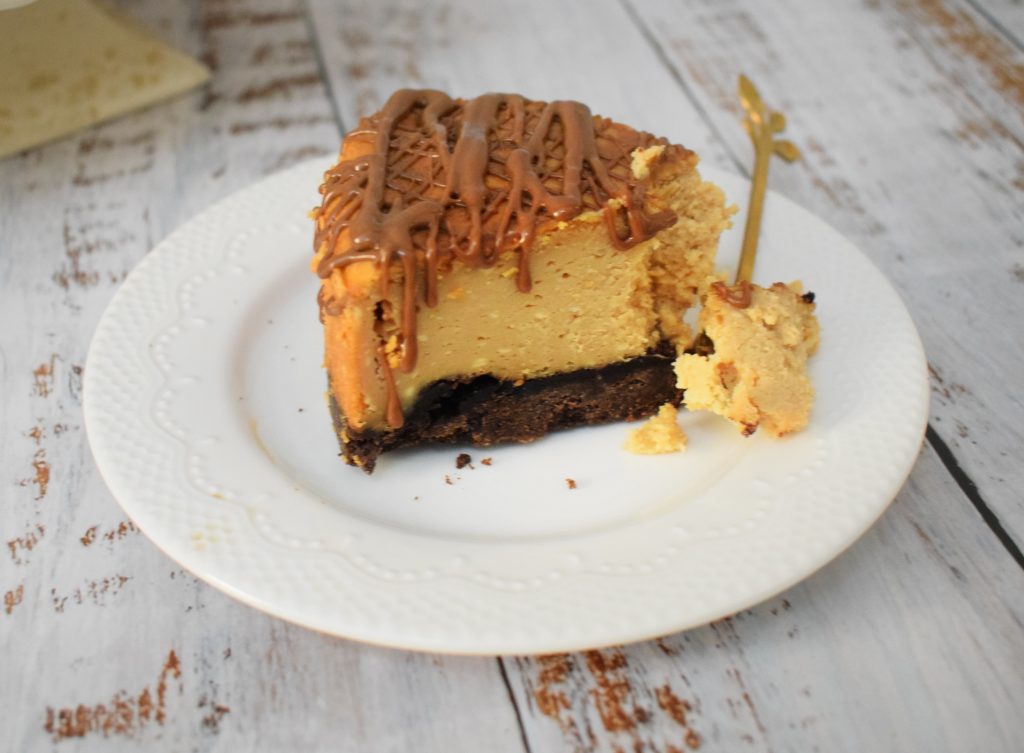 Follow me on Instagram to see daily updates from my kitchen.
Biscoff Cheesecake:
For the crust :
250 gms oreo biscuits, powdered
65 gms butter melted
For the filling :
200 gms biscoff spread
200 gms condensed milk
3 eggs
1tbsp lemon juice
1 tbsp cornflour
1 tbsp vanilla essence
375 gms cream cheese
For the topping:
2 tbsp chocolate chips
2 tbsp biscoff spread
Preheat the oven to 150 C. Line the base of an 8 inch round cake tin with butter paper.
Mix the melted butter and powdered biscuits in a bowl, until they resemble crumbs.
Press the crumbs into the base of the prepared cake tin and smoothen with the back of a spoon. Leave to chill in the refrigerator.
In a separate large bowl, mix all the ingredients for the filling. Using an electric beater or a whisk, whip the ingredients until you have a smooth, almost lump-free batter.
Pour over the chilled biscuit base. Bake in a preheated oven at 150 C for 45 minutes- 1 hr
When the cheesecake is done, the sides will be firm and the centre will have a bit of wobble left.
Turn off the oven, leave the oven door slightly open and let the cheesecake cool down completely in the oven.
Once it has cooled down, refrigerate the cheesecake until serving time.
To make the topping, put the chocolate chips and biscoff in a small microwave-safe bowl. Melt in the microwave in two 15 second spurts.
Drizzle this topping over the cheesecake at serving time.