I figured if I was going to try baking bread I might as well start with a basic white bread. My boys love bread, in all possible ways. Bread butter jam, toasted, grilled or as french toast, Z and baby A do enjoy their bread. I started with white bread because for some reason I was convinced it would turn softer than brown or multigrain bread.
After the success of this white bread though, I am pretty keen on trying out some more breads. The constant thoughts, planning and of course the high from a successful process, this does feel like the early stages of a new addiction. Do you have a favourite bread? I'd love to know.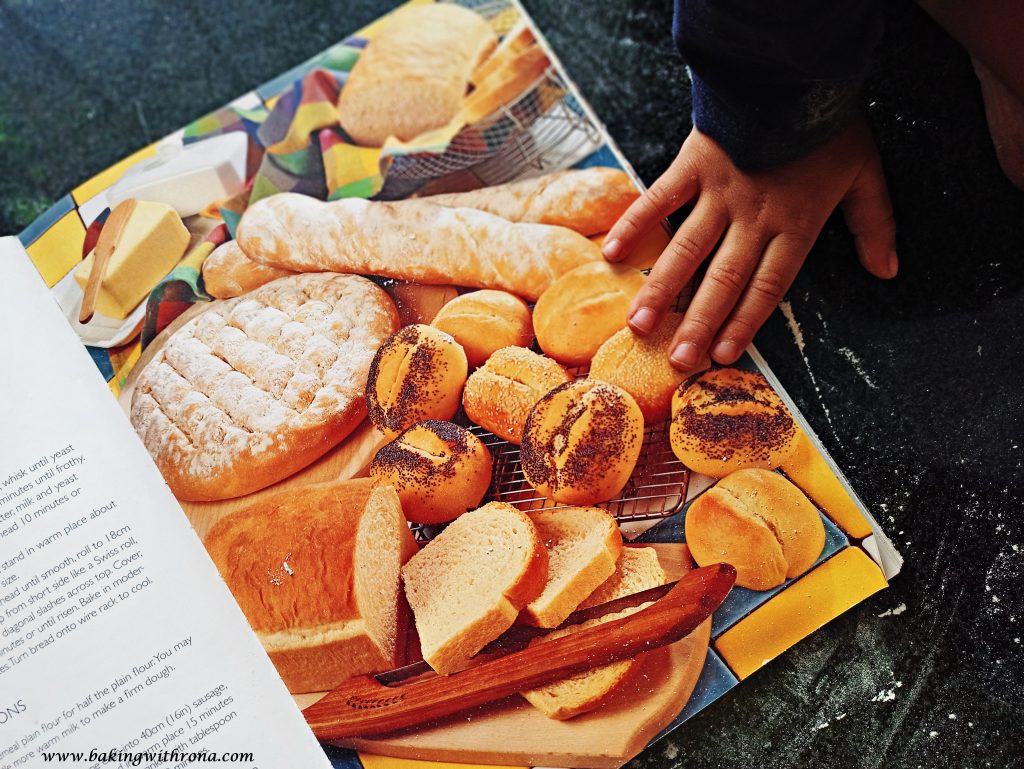 The success of bread could mostly depend on the yeast you're using. It's imperative you use good quality yeast. This is indispensable for the proofing of your dough. So make sure you get your hands on the best one available to you.
I haven't baked too many loaves of bread and of the ones I've baked, the rate of success has been negligible. Probably this explains why I shy away from baking bread. Then again, where's the fun if you're not up a challenge. I earlier posted a recipe for Pumpkin Bread, but let's be honest, we all agree that one was more like a cake. A delectable cake though.
It's been years since I baked a loaf of brioche. That bread though was phenomenal, naturally with all that butter that went in. I'm going to put it down in my to-do list so I can post it here. A bread that I have made and succeded more than once would be baps, and you can find that recipe here from my old blog. The writing might be crude but that recipe is a real keeper.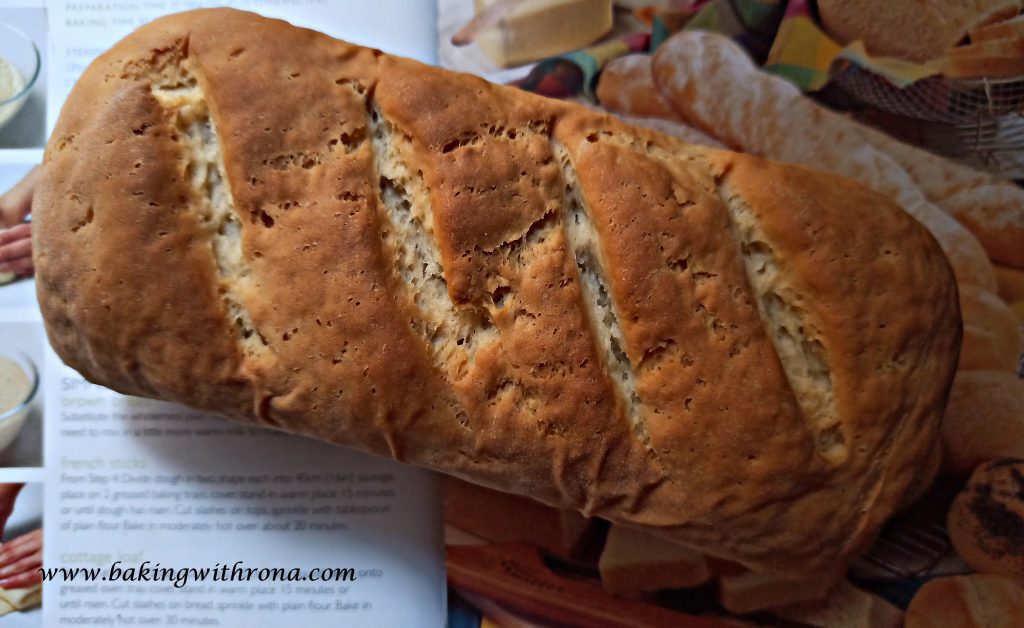 I found this bread to be quite simple to make. The process was easy, the ingredients easily available and the actual hands-on time was pretty minimal. I've put down all the possible tips I got, here below, so make sure to read those before you start on this recipe.
If you're new to baking bread or using yeast, here are a few things to remember.
Yeast needs the right temperature to activate. Not too hot or too cold, it just won't do. I like to use slightly warm water. It always works well
You need to make sure your yeast is active. To know this, once you mix it in water and leave it aside for about 10 minutes, the mixture should turn frothy and bubbly.
Once you have the dough ready, it needs to rest and double up in size. This works best if you leave it in a slightly warm place. I like to place it inside my oven, even better if it's been just used and has a little bit of the warmth from being recently used.
Remember to grease the bowl you're letting the dough rest in. This helps remove the dough smoothly.
So come bake some bread with me.
Basic White Bread :
Ingredients :
3 teaspoons dried yeast
125ml warm water
2 teaspoons sugar
380gms flour
1 tsp salt
1 tbsp butter, melted
125ml warm milk.
Method :
Start with mixing the warm water, yeast and sugar in a small bowl. Stir it gently and leave it aside for about 10 minutes to let the yeast activate.
This mixture should turn frothy and bubbly in that time.
In a large bowl, mix the salt and the flour with a spoon. Then stir in the butter, milk and the yeast liquid. Using a wooden spoon mix the ingredients together until it sort of comes together.
Turn the dough onto a floured surface and knead the dough for about 10 minutes, until it is smooth.
Put the dough back in the bowl, this time, make sure to grease the bowl with a little oil. Cover the bowl loosely with a cloth.
Place the bowl in a warm place. Leave the dough to rise for a minimum of 30 mins and till the dough has doubled up in size.
Turn the dough back on to a floured surface, kneading till it is smooth.
Using a rolling pin, roll the dough into a flat rectangle and then roll it up like a swiss roll. (Please refer to the pictures below.
Preheat your oven to a 175 C.
Place the roll in a greased loaf tin, making 4 diagonal slashes on the top and let it sit for 20 minutes to rise.
Bake the bread in the preheated oven for about 45 mins
Let the bread completely cool down before you slice it.
Here are the steps for rolling out a loaf of bread.