Presenting to you a chocolate cake, that's made with almond flour, is gluten free and tastes like fudge brownies. This Almond Flour Chocolate Cake needs only 5 ingredients and takes less than 30 minutes from start to finish. As with all good recipes I discover, this too has been tried, tested and loved two times in one week. We really are on to something big here.
Baking with Almond Flour
I've recently been exploring baking with almond flour a lot and the results have been very encouraging. From the strawberry cake I posted earlier this month to this whole orange and almond cake, almond flour cakes are quickly becoming my go to recipes lately. And of course, this Almond Apricot cake is a great replacement for fruit cake, for those who want a flour-free cake. To be honest, I rarely deviate from the classics and am quite stuck to using regular baking ingredients, but these recent successful bakes might be steering me away a bit and that's not a bad thing at all.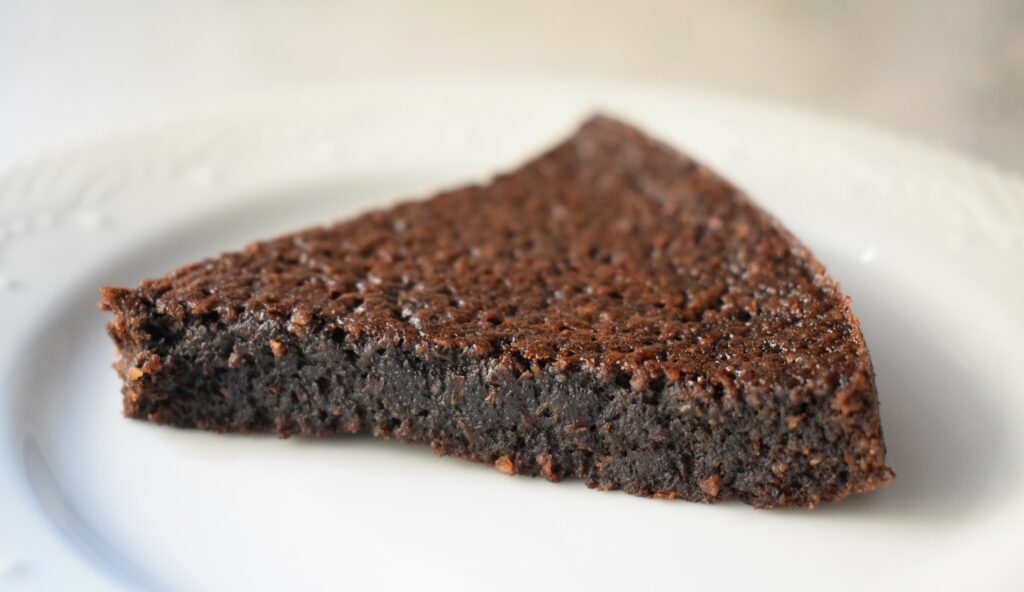 Which Almond Flour to Use
Many recipes may not specify what type of Almond flour to use but I always use Unblanched almond flour, mostly because it is so much more affordable. I almost always use the unblanched almond flour from Urban Platter and it works great for all kinds of cakes and bakes.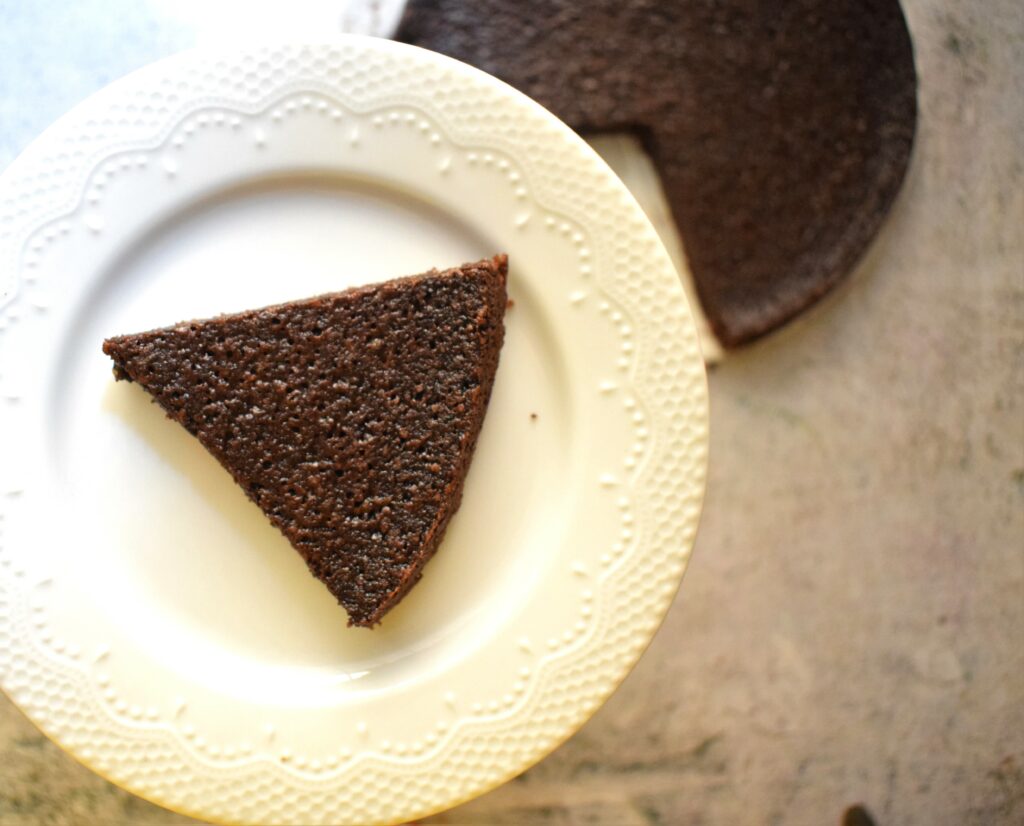 Almond Flour Chocolate Cake
100 gms butter
2 eggs
1/2 cup sugar
1/3 cup cocoa powder
1/2 cup unblanched almond flour
Start by greasing and lining a 7 inch round cake tin. Preheat the oven to 175 C.
Add the butter to a medium sized heatproof bowl. Melt the butter in the microwave in two 30 seconds spurts. Let the butter cool for a minute or two.
Add the sugar to the melted butter and whisk together using a balloon whisk. Then add the eggs one by one.
Finally add the cocoa and almond flour. Mix well until you have a lump free batter.
Pour the batter into the prepared cake tin and bake for about 15-20 minutes. When done, the cake will appear sticky but wont be runny. Allow the cake to completely cool down in the tin before turning it onto a serving board and cutting slices.