You can never have enough Chocolate Cookie recipes and this recipe for Chunky Chocolate Cookies is the ultimate cookie recipe. I'm always on the lookout for the perfect cookie recipe, that'll yield the perfect texture, the right sweetness and of course, a good chunk of chocolate in every bite. This recipe covers all of that and more!!!
I love the idea of having a jar full of cookies in my home any day, any time and honestly, I've tried making this a possibility often. The only problem is that our jar goes empty pretty quickly and it's hard to keep up. I take that as a good sign though, coz it guarantees that the cookies were delicious.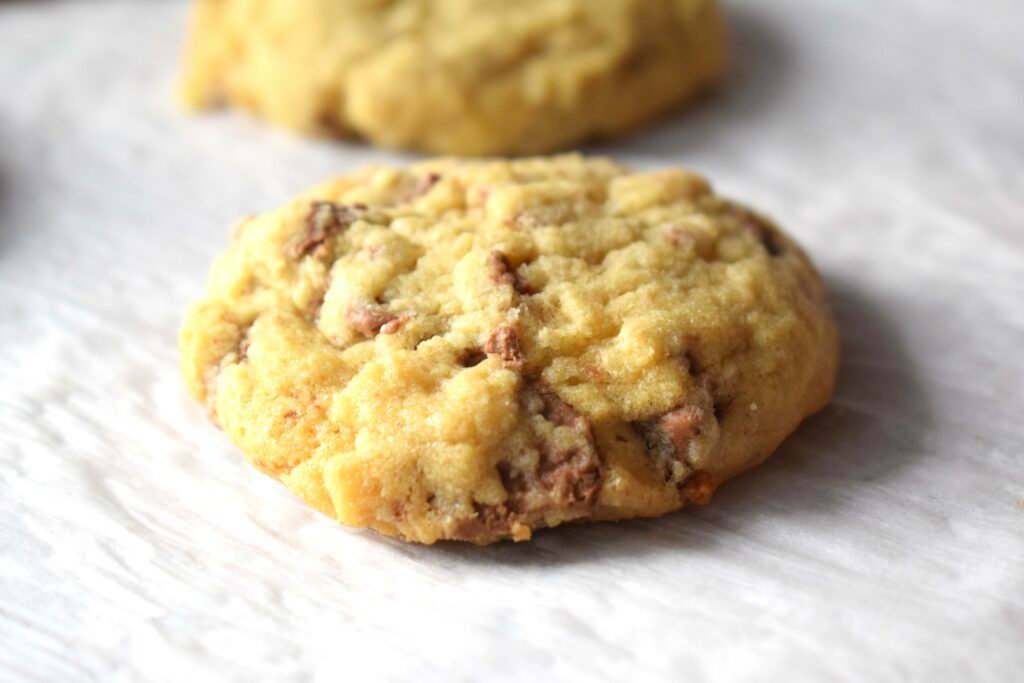 Chocolate or Choco Chip
I love using both while baking cookies but if you wanted to pick one and have a better idea of how they work, here are some things I've figured. Chocolate chips are great for cookies. You get them in tons of flavours and kinds and they can really add colour, taste and excitement to whatever you're baking. However, most chocolate chips have stabilisers in them and they won't melt while you bake your cookies. They mostly stay as they are and while they look and will taste great, they won't really integrate much with the cookie. So after trying recipes with both chips and chocolate, I do prefer using chocolate bars in cookies.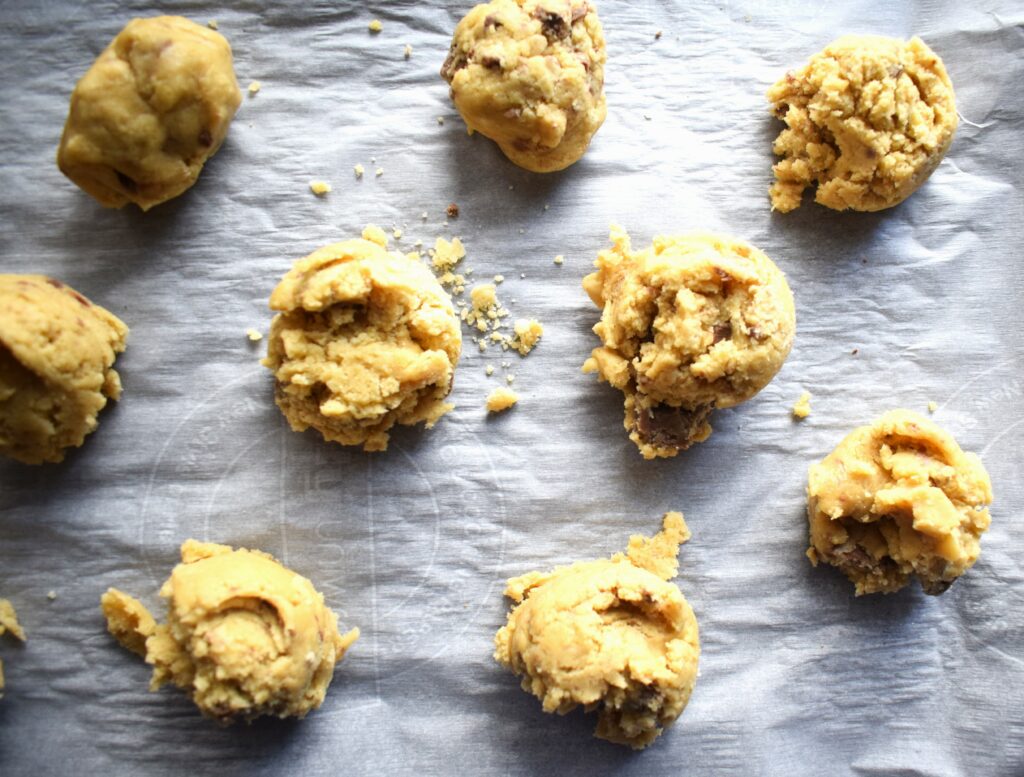 The best way to do this is to buy big bars of chocolate, preferably those used for baking, so you can select the percentage and type of chocolate you want to use. Then, just roughly chop them up and use them in your cookie dough. And when you put these to bake, they melt perfectly and you'll taste chewy, gooey chocolate in each bite.
You can always add your favourite bar of chocolate too, if you're looking for a particular flavour. Sometimes, I like to add some Hershey's kisses, when the cookies are almost done baking. Do you have a favourite chocolate you like to add to your cookies? I'd love to hear.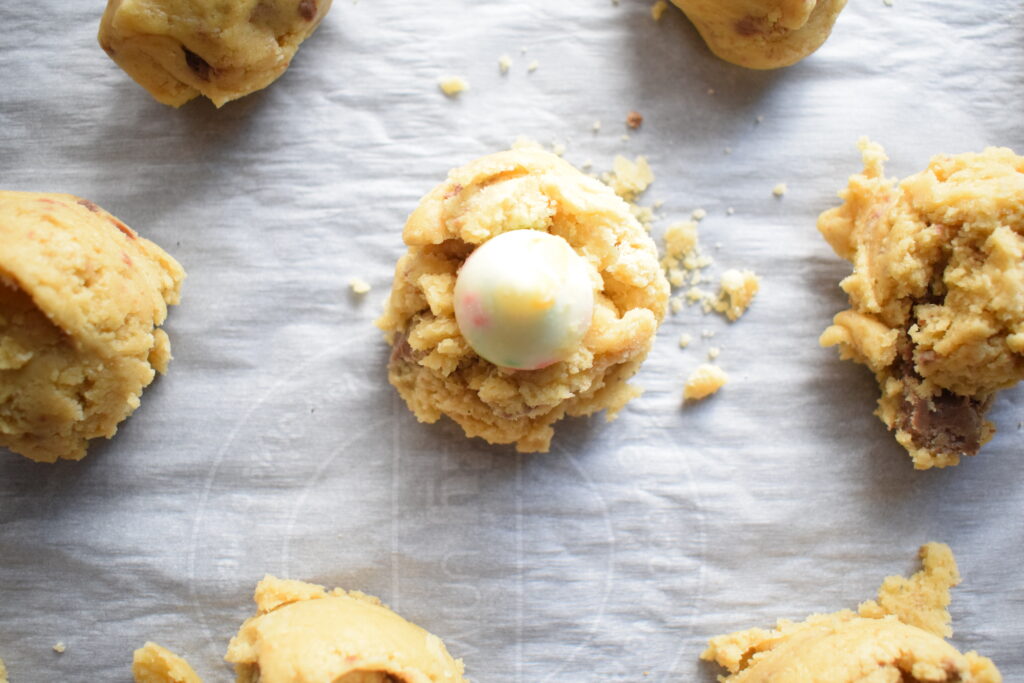 Follow me on Instagram for regular updated from my kitchen.
Chunky Chocolate Cookies
1 cup/225 gms /2 sticks butter, softened
1 cup sugar
2 eggs
1 tbsp vanila
3 cups flour
1 tsp baking soda
1 cup roughly chopped chocolate.
Preheat the oven to 175 C. Line a baking tray with butter paper. Set aside.
In a large bowl, beat the butter and sugar, using an electric cake beater, until the mixture is pale and creamy.
Add the eggs, one by one, mixing only until combined. Drizzle in the vanilla and mix.
Add the flour mixed with baking soda in batches to the butter mixture, do not overmix.
Add the chopped chocolate and combine using a spatula.
Using a small ice cream scoop, scoop mounds full of dough on to the baking tray, leaving enough space between the cookies to spread.
Bake in the pre heated oven for at 175 C for 11-12 minutes. Repeat in batches until all the dough has been used.
This dough should make around 25-30 medium sized cookies.