This whole orange and almond cake is my discovery of the month. I love how moist it is, how it bursts with a lovely orange flavour and how quickly it comes together. I've been leaning towards baking with almond flour lately. It is low carb (apparently that's my go-to these days) and as much as I love baking with all purpose flour, I'm trying to look at other flour options as well like coconut flour and almond flour.
Finding Almond Flour
While you can make almond flour at home, I just find it requires too much effort. Readymade almond flour made with blanched almonds is too expensive. So I have found the perfect midway option, readymade almond flour made from unblanched almonds. You can find some brands on Amazon but I've mostly relied on urban platter. No complaints. This flour works perfectly well in bakes and cakes.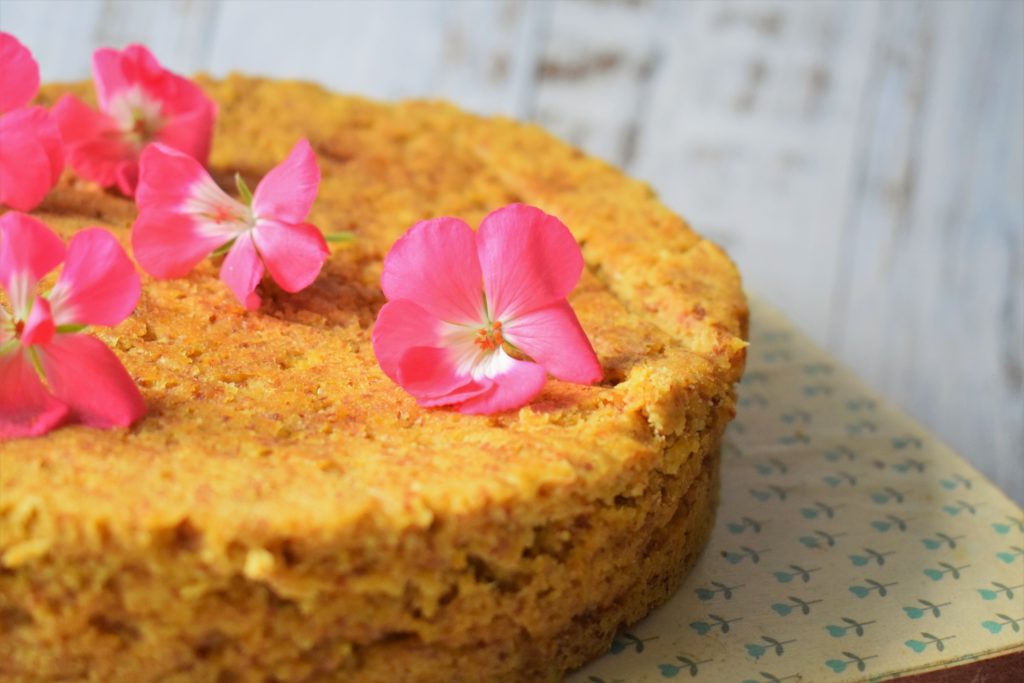 Using Whole Oranges
This is where all the flavour in the cake comes from and no essence or artificial flavouring can beat this. I like to use kinnow oranges. There's something so alluring in their bright colour and perfect shape. To use these oranges in the cake, you'll need to boil them whole, cut, deseed the oranges and puree all of it, with the skin. You don't need to make a smooth puree of it, chunky will do. I have a similar whole orange cake recipe on my blog. Don't ask me to choose a favourite, coz I love both equally.
Let's get baking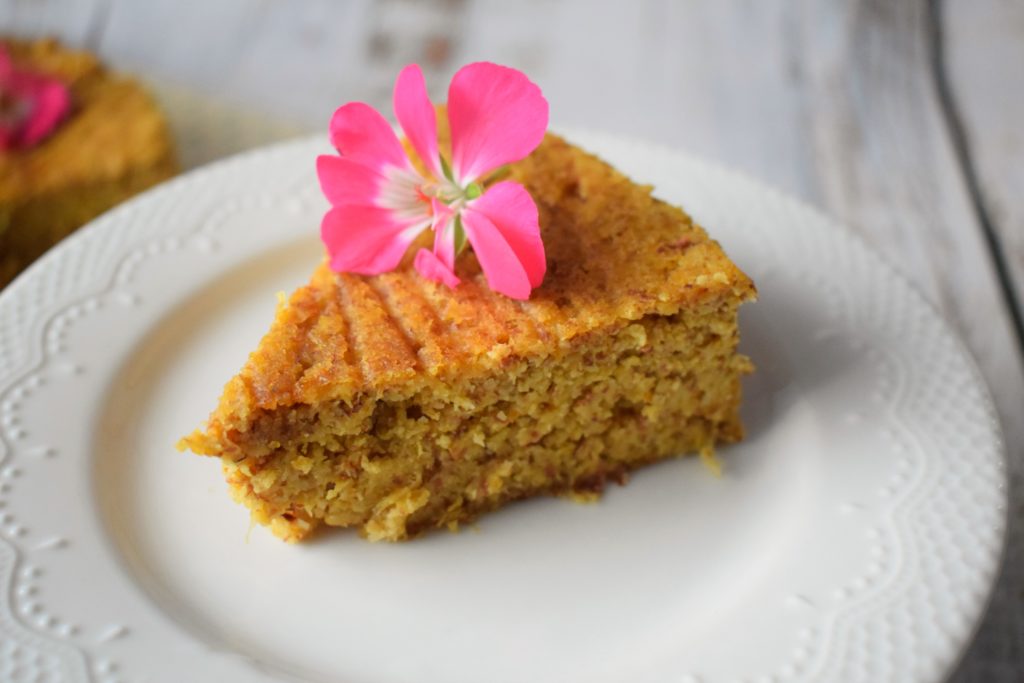 Whole Orange & Almond Cake
2 whole oranges
6 eggs
1 cup jaggery powder
2 3/4 cups almond flour
1 1/4 tsp baking powder
To start making the cake, first cook the oranges. Wash them and put in a saucepan with enough water and put them to boil. Once the water heats up, let it simmer and continue cooking the oranges for about 25 minutes.
Drain the water, allow the oranges to cool down. Cut open to remove the seeds, blitz everything else in a blender, including the skin to a puree. Keep aside.
Preheat the oven to 160 C. Grease and line a 9 inch cake tin with butter paper.
In a large mixing bowl, beat the eggs. Add the jaggery powder. Using a whisk, mix well.
Add the almond flour and baking powder and whisk until combined.
Add the orange puree and whisk until you have an almost even batter.
Spoon the mixture into the prepared cake tin and bake in a preheated oven at 160 C for 60-70 minutes.
Let the cake cool down completely before you slice it.