Peanut butter cupcakes are perfect for snack boxes, tea time chatter and are the ultimate pick me up on an otherwise regular day. Although I didn't really eat much peanut butter as a kid, as an adult I can't seem to use enough of it in all my bakes now.
It's great baking with peanut butter, especially the crunchy kind. It adds a bit of munch, goes perfectly well with almost any other baking ingredient (I'm talking of banana, chocolate, apple) and is a favourite among kids, with my boys at least.
These peanut butter cupcakes turn out pillowy soft, are great and extremely satisfying on their own, without any frosting. If, like me, you love to frost your cupcakes, go ahead and spoon some of the lovely peanut butter frosting, which is quite simple to make. You can quickly whip the frosting when the cupcakes bake. Also, you are going to love the aroma that fills your home when these cuppies get baking.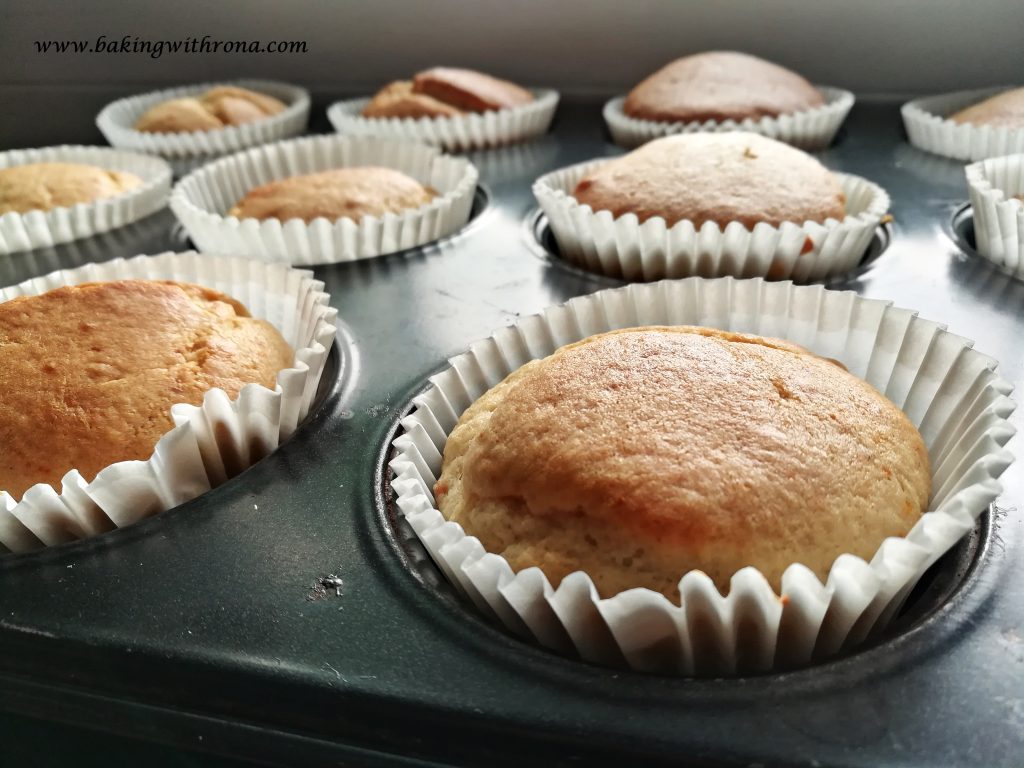 In my attempt to keep the sugar down while making these cupcakes, I've added a banana and reduced the amount of sugar almost by half than what the original recipe calls. Same, with the frosting.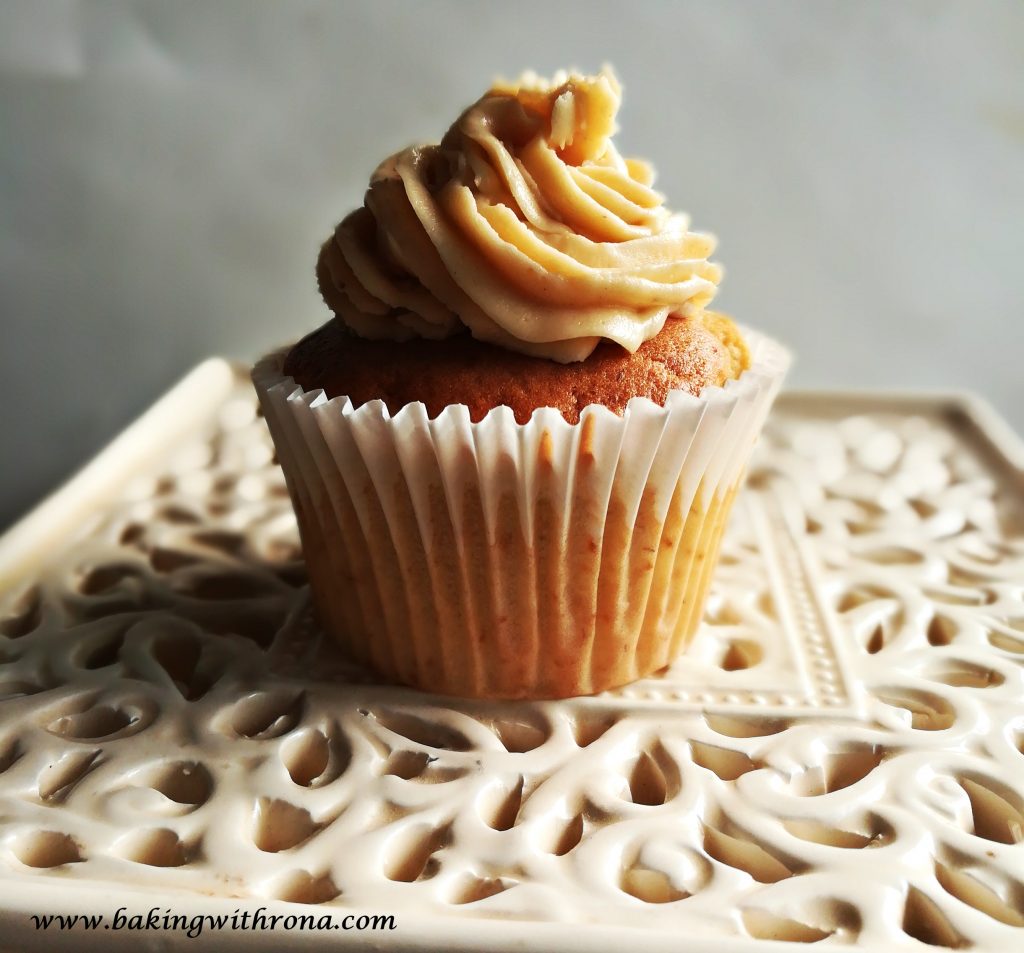 Happy baking these!!! Also, would you like a recipe for regular buttercream? A master recipe that you can use for all cakes and cupcakes and modify to use in 100 different ways eventually? Let me know. Leave me a comment here or on my Instagram or Facebook.
Peanut Butter Cupcakes:
Adapted from Home Sweet Home by the Hummingbird Bakery
Ingredients:
For the cupcakes:
70gms unsalted butter
210 plain flour
150gms sugar
1 ripe banana
1 tsp baking powder
210 ml milk
2 eggs
40 gms crunchy peanut butter
For the frosting:
200gms butter, unsalted , softened
2 tbsp crunchy peanut butter
200 gms icing sugar
2 tbsp milk
Method:
Preheat the oven to 180 C. Line the muffin tins with cupcake liners. This batter will make at least 16 cupcakes.
In a large bowl, measure out the butter, flour, sugar, banana and baking powder. Using a cake beater, mix these ingredients. You'll have a crumbly mixture on hand.
Add the milk, eggs and peanut butter to the above mixture. Beat till the mixture forms a smooth batter. Keep beating till there are no lumps in the mixture.
Spoon the batter into the prepared cases. I find it useful to do this using a medium-sized ice cream scoop. Saves you a lot of the mess and spills.
Make sure to fill the cases to two thirds full. bake in the preheated oven for about 25 minutes. When the cupcakes are ready, leave them to cool completely before frosting them.
For the frosting:
Measure out the softened butter into a large bowl. Using an electric cake beater, beat the butter for about 4 -5 minutes till it turns pale.
Mix in the icing sugar gradually, followed by the peanut butter and milk.
Mix till the frosting till it is smooth and even.
While you can frost using an icing bag and tip, the frosting is likely to get stuck in the icing tips. You'll find it easier to frost the cupcakes using a spoon and icing spatula.
Put a spoonful of frosting over each cupcake. Shape it using the back of the spoon or an icing spatula.