This Orange Wheat Cake is so fluffy and light, you won't believe it's made with wheat. I've only lately had luck baking with wheat. After years of believing that using wheat in baking makes dense and heavy cakes here's a cake to prove that completely wrong.
Ingredients for this orange cake
This orange cake uses only wheat and not a mix of refined flour like some recipes do. Also, I used fresh orange juice in this recipe, which keeps the sweetness in check. The orange zest, of course, adds so much flavour. This cake is freshness on a plate.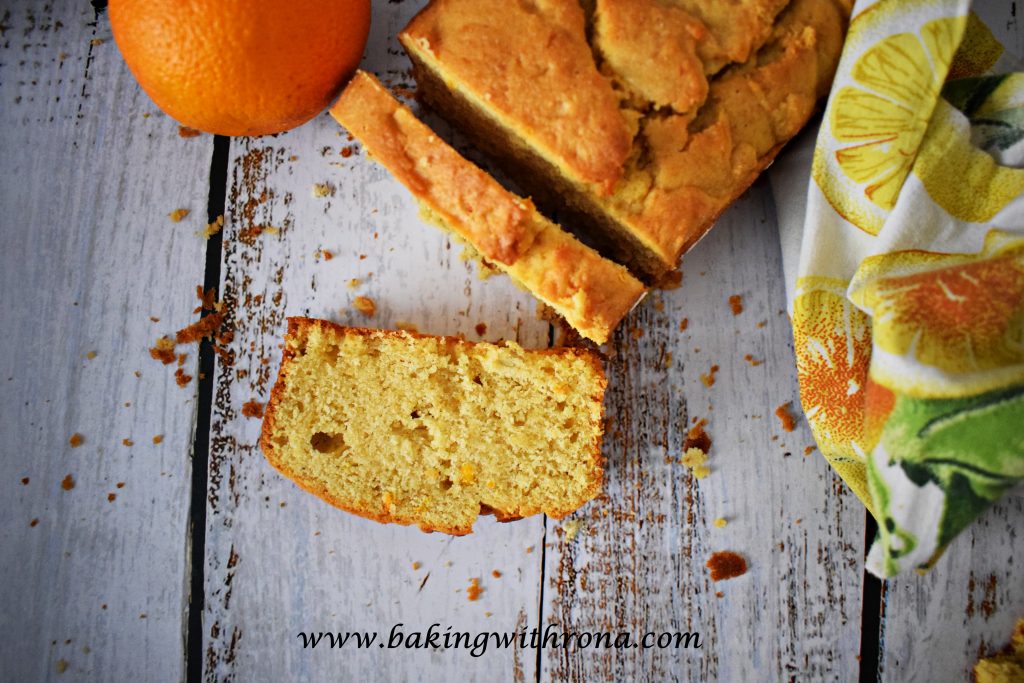 The rest of this orange wheat cake follows the usual process. Butter, sugar, eggs. I made this cake in a loaf tin because I prefer making tea cakes in loaves, but you can bake this in a round or square tin too. The baking time will slightly vary. Speaking of tea cakes, there are many more of those here.
Baking with Wheat
If you've followed this blog long enough, you've probably read about my weight loss. One of the biggest changes I made in my weight loss journey was to switch to baking more with wheat instead of maida. A simple swap but so helpful. Most recipes that use flour can be made by replacing the flour (maida) with wheat (atta). It does need a bit of trial and error, so I'll post wheat recipes here as and when I conquer them.
You can check other wheat recipes here and check my Instagram too for more healthy meal ideas I post there once in a while. You'll also find the boys and me trying recipes from our favourite bloggers.
Let's get on with the recipe then .
Orange Wheat Cake :
2 cups wheat flour
2 tsp baking powder.
1/2 cup/113 gms/1 stick butter
3/4 cup sugar
2 eggs
3 tsp orange zest
1 cup fresh orange juice
Grease a medium-sized loaf tin and line the base with baking paper.
Preheat the oven to 180 C.
In a bowl, sift in the wheat flour and baking powder. Keep aside.
In a separate large bowl, mix the butter and the sugar. Using an electric beater, beat until the mixture turns pale.
Add the eggs, one by one. Do not overbeat the batter between additions.
Add the zest and half the orange juice. Beat until incorporated.
Follow this by adding half the flour. Beat to mix it in. Add the rest of the juice and then the remaining flour. Mix till the batter is smooth.
You will end up with a slightly thick batter.
Spoon the batter into the prepared loaf tin and bake in the preheated oven for 45 – 50 mins. The cake is done when a toothpick inserted in the middle of the cake comes out clean and dry.