Dear Chocolate dulce de leche cake, where have you been all my life? This cake is indulgence at its best. I can't imagine why I never thought of this cake before. This chocolate dulce de leche cake might just trump my earlier favourite chocolate cake.
The combination of chocolate and dulce de leche is ultimate decadence. This chocolate dulce de leche cake is so easy to make. You can use homemade dulce de leche or store bought, either ways, the frosting for this cake is the easiest one I ever made and the results are amazing.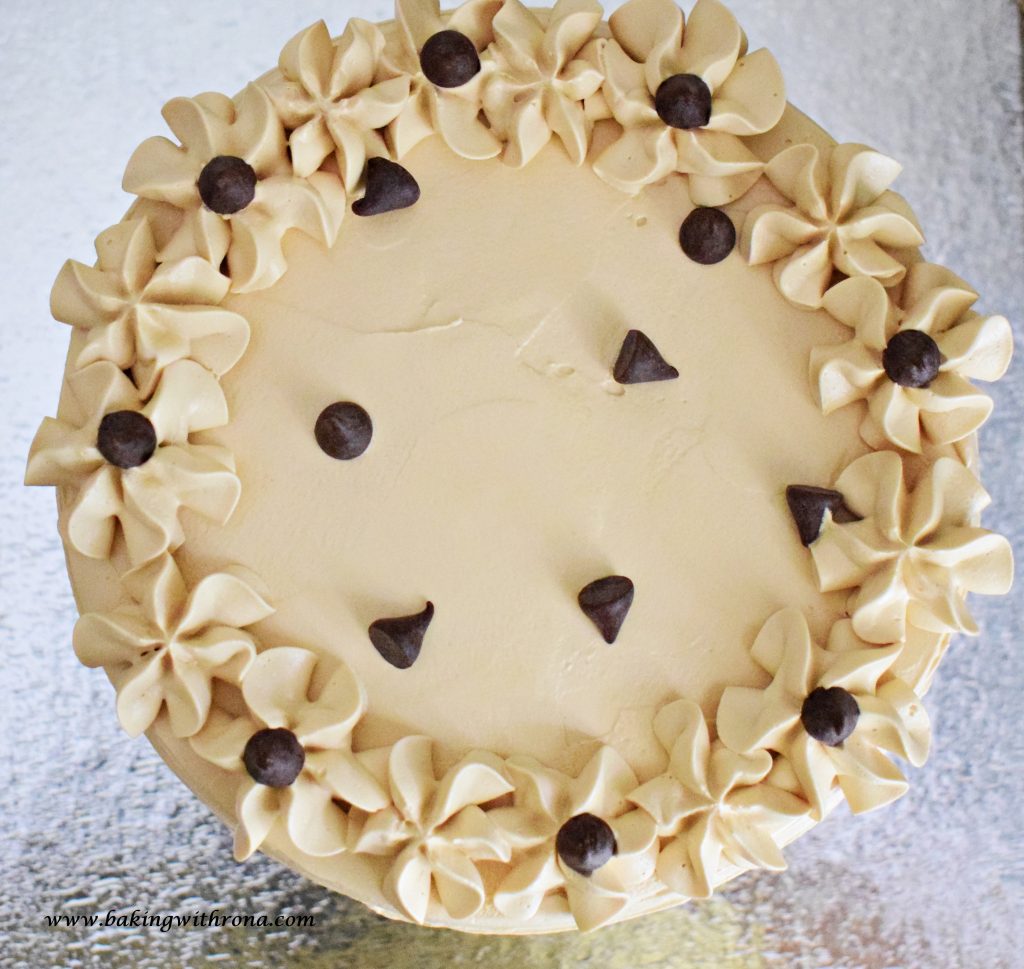 To make the chocolate cake, I used a super simple recipe. All you got to do is measure out the dry ingredients and wet ingredients separately and then whisk them together. This will approximately take 8 minutes.
I used store bought dulce de leche I had lying around in my pantry, but you can use homemade dulce de leche. You will not believe how simple it is to make it at home. (Read Notes) I must warn you though, having a ready stock of dulce de leche can be too tempting to resist. We all know you can't stop "tasting" it at one spoon.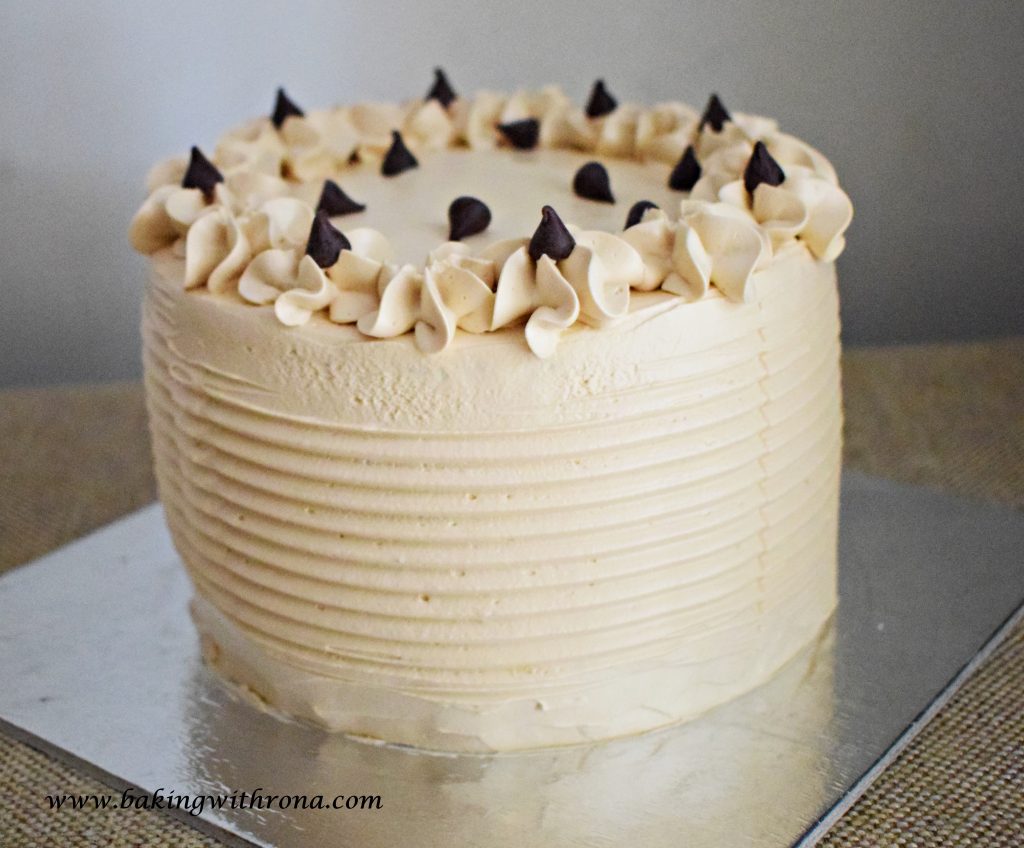 Frosting the cake was really simple. I've used a simple sugar syrup over the cake before frosting the cake. This will keep the cake moist for longer, specially if you're refrigerating it. You can see a video of the cake decorating here.
Notes:
To make your own dulce de leche, put an unopened can of store bought condensed milk in a pot of water and put to boil for 2 hours. Let the can completely cool down before you open it.
I made this cake using two 6 inch pans. If you'd like to make it one single layer, use one 9 inch round cake tin. Adjust the baking time accordingly.
The recipe asks for buttermilk. If you can't find store bought plain buttermilk, just add 1 tsp of vinegar to the milk and let it sit for 5 minutes before you use it in the cake.
I've used whipped cream for this frosting, but you can also use buttercream. I found that the texture of the frosting remained the same while using whipped cream. Refrigerating the buttercream dulce de leche frosting makes it slightly fudgy. So go ahead with what you prefer.
Using a sugar syrup on the cake is optional.To make the sugar syrup , mix 1/2 cup sugar and 3/4 cup water and leave it to boil together for 5 minutes. Let the sugar syrup cool completely before you use it on the cake.
So here we go:
Chocolate Dulce De Leche
(Please read notes )
For the cake:
1/4 cup oil
3/4 cup buttermilk
3/4 cup hot water mixed with 1 tsp instant coffee powder
2 large eggs
2 tsp vanilla
1 1/2 cups flour
1 cup sugar
3/4 cup cocoa
1 1/2 tsp baking soda
1 tsp baking powder
For the frosting:
1 cup whipping cream (I've used non dairy whipping cream)
3 tbsp dulce de leche
2 tsps vanilla essence
Method :
For the cake:
Preheat the oven to a 180 C. Grease and line two 6 inch round cake tins. Keep aside
In a large bowl, measure out the oil, buttermilk, water, eggs and vanilla. Using a whisk or cake beater, mix the ingredients together.
Add the measured flour, sugar, cocoa powder, baking powder and baking soda. Whisk together till you have a smooth batter with no lumps.
Divide the batter equally between the 2 prepared cake tins and bake for 35 mins . You know the cake is done, when you put a toothpick in the center of the cake and it comes out clean.
While the cake bakes and then cools down, you can make the frosting.
To make the frosting :
Put the whipping cream in a bowl and beat till you have soft peaks.
Add the dulce de leche and vanilla. Beat till the frosting is well combined
You can see a video here of how I assembled the cake, but feel free to decorate it as you like.