This Carrot Cake with Mascarpone Frosting is different from any other carrot cake you've had before. Unbelievably moist and extremely simple to put together, the easy frosting recipe is the icing on the cake, quite literally. With Halloween lurking around the corner, you can by all means spin this cake to match the theme, by tinting the frosting orange and of course, get your kids to eat plenty of carrot in a cake. I'd say this is Halloween perfection.
Here are some things that set this cake apart. For one, it is a one bowl cake, so it's that much quicker to make. Then, there's banana in the batter, which helps the cake turn out really moist and finally, the frosting is made with mascarpone instead of the usual cream cheese frosting. My verdict; I am a fan. I'm quite certain you will experience the same sentiment.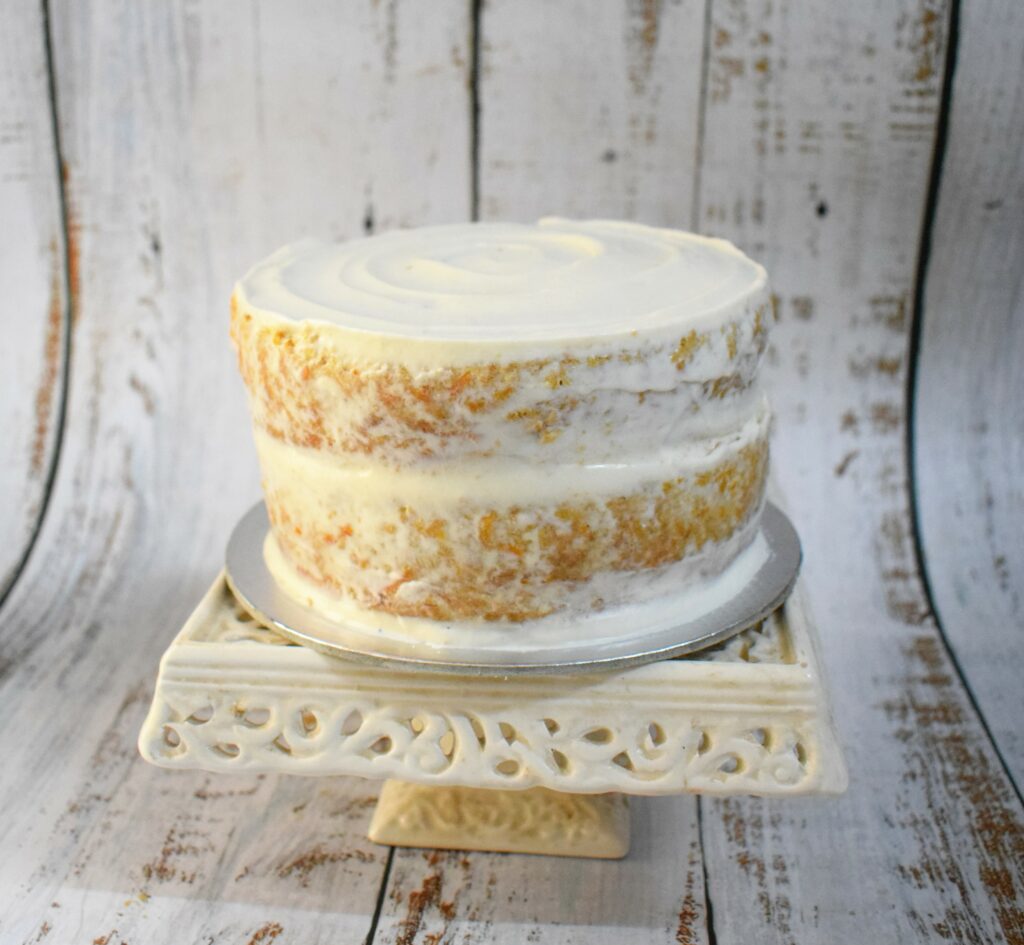 Using Mascarpone Cheese
Using mascarpone cheese to make a frosting is quite similar to using cream cheese to in a frosting. Similar consistency although they taste quite different. An interesting thing about this frosting recipe is that it uses mascarpone on its own without adding any butter like a cream cheese frosting recipe would. By just mixing it with icing sugar and vanilla, you get a delicious frosting with a consistency that's great for spreading. If you'd however like to pipe designs or want more volume in your frosting, you can add a cup of whipped cream. Adjust the sugar accordingly and the frosting will taste just as great.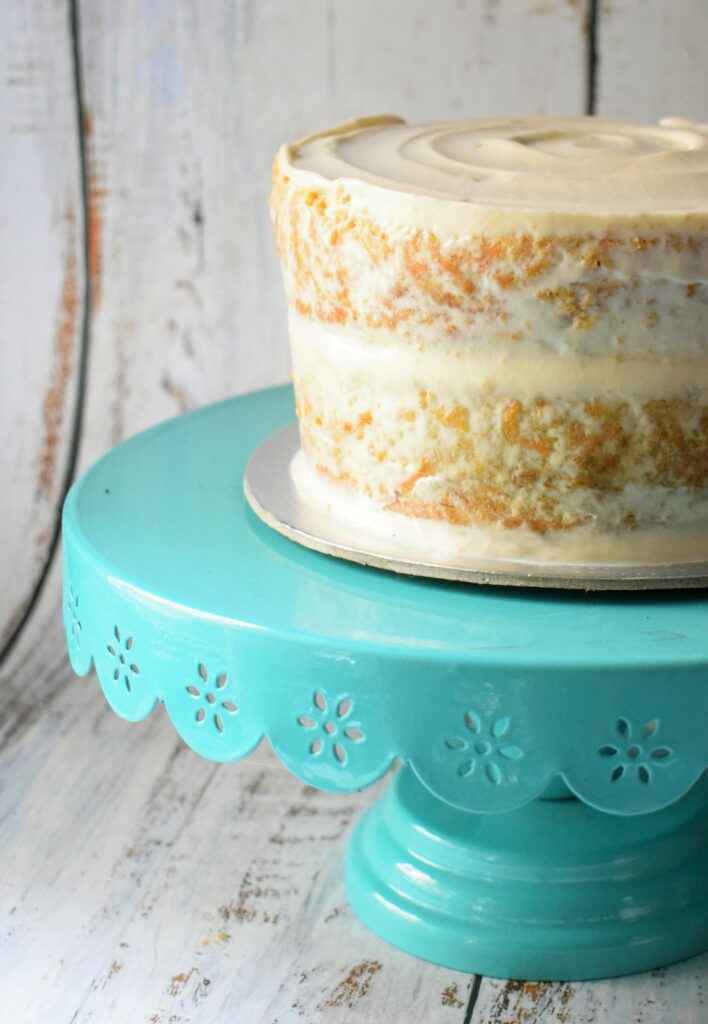 Carrot Cake with Mascarpone Cheese
Ingredients:
4 carrots grated
2 ripe bananas, mashed
2 eggs
1/2 cup oil
1/2 cup brown sugar
1 1/2 cups flour
2 1/2 tsp baking powder
1/2 tsp baking soda
For the Frosting
250 gms mascarpone cheese
2 tsp vanilla extract
2 tbsp icing sugar
Preheat the oven to 180 C. Grease and line two 6 inch round tins or one 8 inch tin. Set aside
Coarsely grate the carrots into a large bowl. Add the bananas and mash them with a fork.
Add the eggs and oil. Mix using a cake beater.
Mix in the brown sugar and beat for a minute.
Sift in the flour, baking powder and baking soda.
Mix well until just incorporated.
Scrape the batter into the prepared cake tin and bake in a preheated oven for about 50-60 minutes.
The cake is done when it is golden and begins to shrink away from the sides of the tin.
Allow the cake to cool when you get the frosting ready.
For the Frosting:
Mix the ingredients for the frosting in a bowl. Beat well with a cake beater until well combined. Spread the frosting evenly on the top and between the cake layers, if using the 6 inch pans.