If you thought muffins were boring and unworthy of attention, these muffins will prove you wrong. These chocolate muffins are pillowy soft, fluffy and with the right amount of sweet. You'll love how easy they are to make and how good they taste. Best of all, they can be stored for a couple of weeks and all it will take is 10 seconds in the microwave to restore their fine texture.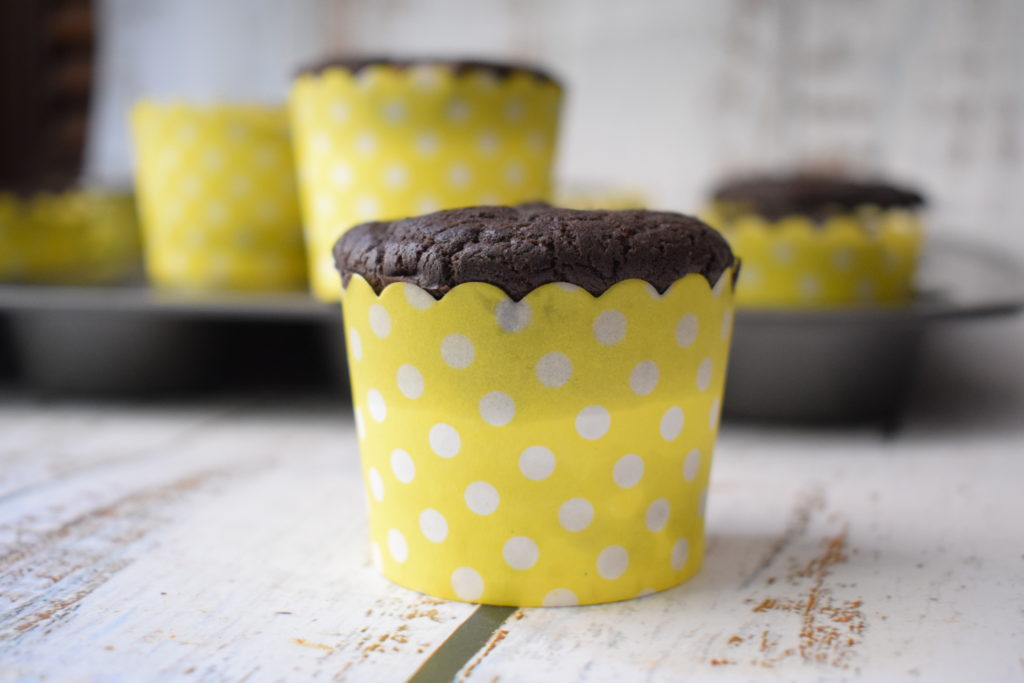 Ingredients for these Chocolate Muffins
You'll need regular baking ingredients for these muffins. It calls for buttermilk and the best way to make plain buttermilk, almost instantly, is to mix vinegar and milk and set aside for 10 mins. So I generally do this first and by the time I have my other ingredients ready, the buttermilk is too. A surprising quantity you will see in this recipe is the amount of baking powder it uses, a good whole tablespoon. While that does seem excessive compared to the usual, I credit the lovely texture of these muffins to that quantity. So please don't be tempted to use any lesser.
This recipe will make 12 large muffins or 18 regular sized ones. I like using the bake and serve paper moulds to make these than greasing a muffin tin and directly baking in the pan. Once baked and cooled, you can store leftovers in a zip lock bag and keep refrigerated for up to 10 days. Just pop them in the microwave for 10 seconds before serving and they'll be as good as new .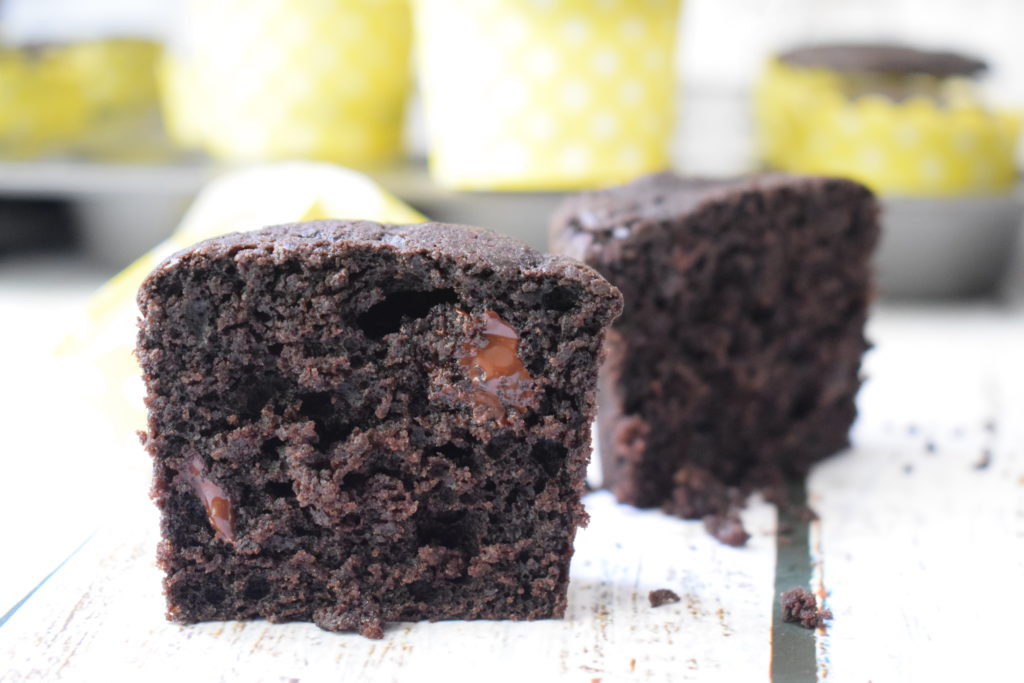 Chocolate Muffins
Adapted from Dorie Greenspan's "Baking from my home to yours"
1 tbsp vinegar
1 1/4 cups milk
100 gms chocolate
150 gms butter
1 tbsp vanilla
1 egg
2/3 cup sugar
2 cups flour
1 tbsp baking powder
1/2 baking soda
1/3 cup cocoa
1/2 cup chocolate chips
Preheat the oven to 180 C. Line a cupcake tray with paper moulds or keep 18 regular sized bake and serve muffin moulds ready on a tray.
In a small bowl, mix the vinegar and milk. Set aside.
In a microwave safe bowl, mix the butter and the chocolate. Melt together in two 20 second intervals in the microwave. Repeat in 10 second spurts, until the chocolate and butter have completely melted. Allow to cool.
In a large mixing bowl, mix the vanilla, sugar and egg. Whisk .
To this, add the milk mixture, followed by the chocolate and butter mixture.
Sift in the flour, cocoa, baking powder and baking soda. Whisk until well combined but avoid overmixing.
Toss in the chocolate chips and combine one final time using a spatula.
Divide the batter equally between 18 muffin liners and bake in a preheated oven at 180 C for 20 minutes.
Once baked and cooled, store leftovers in a zip lock bag and refrigerate for up to a week.